Whichever hemisphere you are in, use our timeline to see what PYP resources are coming soon to support your preparations for a new term or for the final months before your summer break.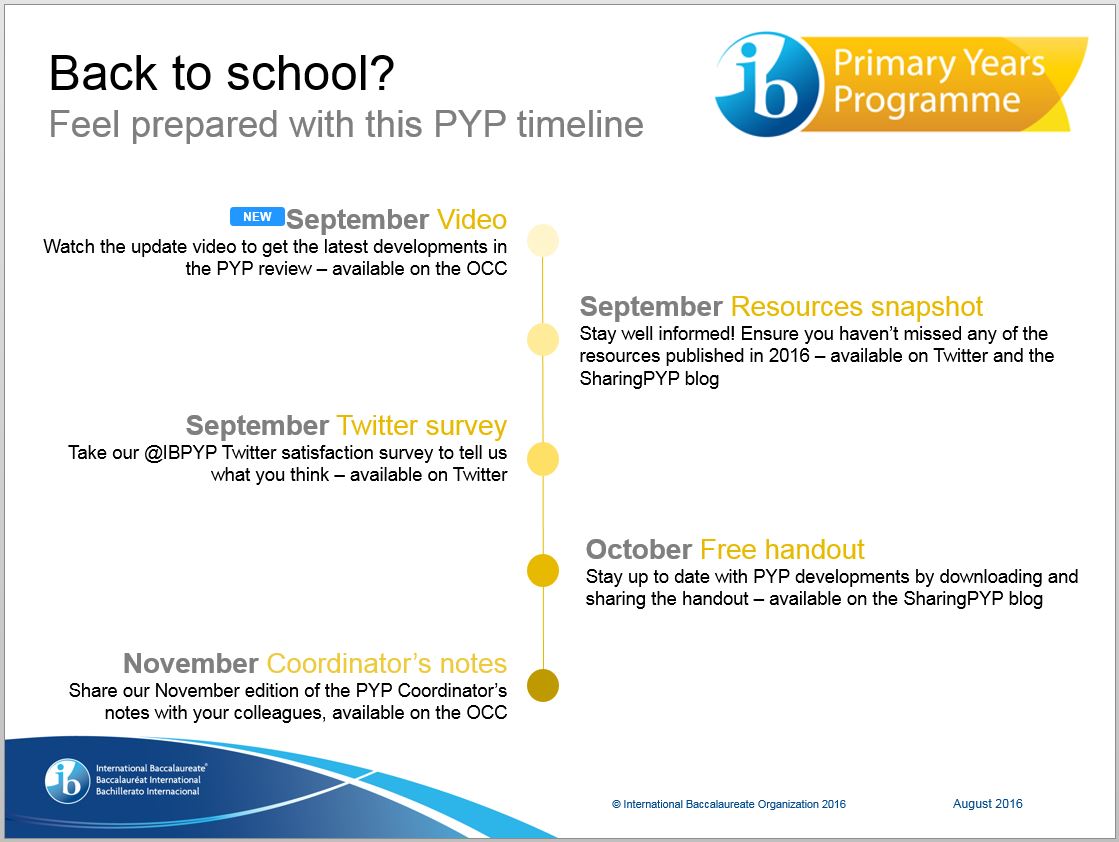 Regardless of whether your school year is starting or the end is in sight, we are here to support you.
Questions? Share them on IB Answers.
PYP development team
Don't miss anything important! Follow us on Twitter – it is the fastest way to discover what we are up to.
We want to follow all of our PYP schools on Twitter. Send a Twitter message to @IBPYP if you want us to follow you.
Popular PYP hashtags to look out for: #PYPexhibition, #IBPYP, #PYPschools, #PYPteachers, #MTPYPH (Making the PYP happen), #unitsofinquiry, #PYPresearch, #IBlearnerprofile, #transdisciplinary, #earlyyears, #play.