How are we making sure the Primary Years Programme (PYP) engages learners of today – and tomorrow?
As you may know, the International Baccalaureate (IB) has embarked on reviewing the PYP. In fact, since 2012, the IB has been conducting the first comprehensive review of the Primary Years Programme (PYP). That means we are looking at everything from the PYP's founding principles to the way we implement PYP in the classroom.
Thinking about 'the learner', 'the learning community' and 'learning and teaching'
The IB is using 'the learner', 'learning and teaching' and 'the learning community' as frames to support our thinking around and review of the PYP.
The learner describes the goals we have for individual students and the goals they seek for themselves
Learning and teaching outlines the PYP's distinctive features within the framework
The learning community emphasizes the importance of the purpose of learning and the role of the learning community in helping achieve the goals of an IB education
Extensive research, analysis and consultation conducted so far has revealed the need for a reconsideration of the current curriculum model – written, taught and assessed. The IB wants to broaden the perspective on what constitutes the PYP educational experience and show the interdependence of everyone and everything.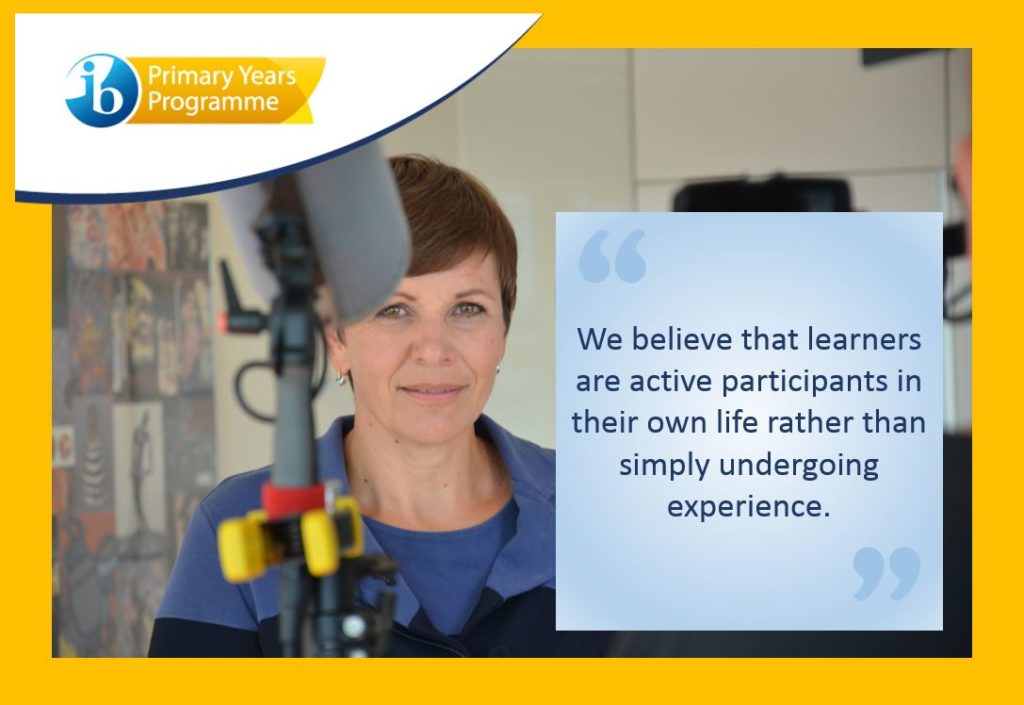 Watch our video
Find out more about the IB's current thinking around the PYP framework as the PYP review moves towards the release of the new digital interactive site for the PYP in 2018.
Watch our 7 minute video at the Online Curriculum Centre (OCC)>PYP>E-library>PYP review.
Keep updated
The PYP review is a collaborative effort between the IB and PYP educators around the world. We are committed to frequent and clear communication during this important period in which the PYP continues to develop.
Watch for our next review update at the OCC. Schools will also be able to keep up-to-date with the latest information via the following resources:
The PYP Development team will be available at the IB regional conferences to share programme enhancements. We would like to invite all those attending the conferences to join our sessions, meet us and ask questions about the programme.
Which are the next coming IB regional conferences?
IB AEM regional conference | Barcelona, Spain | 6-9 October 2016
IB AP regional conference | Yokohama, Japan | 29-31 March 2017
Watch for the next update – at the OCC in early 2017.
Read our previous update here.
Questions? Share them on IB Answers.
PYP development team
Actualités de la révision du Programme primaire (PP)
Comment pouvons-nous nous assurer que le Programme primaire (PP) motive les élèves d'aujourd'hui et de demain ?
Comme vous le savez sûrement, le Baccalauréat International (IB) a commencé la révision du Programme primaire. Depuis 2012, l'IB mène à bien sa première révision complète. Cela signifie que tous les aspects du programme sont passés en revue, depuis ses principes fondateurs jusqu'à la manière dont le PP est mis en œuvre en classe.
Réflexion autour de « l'apprenant », « la communauté d'apprentissage » et « l'enseignement et l'apprentissage »
L'IB utilise « l'apprenant », « l'enseignement et l'apprentissage » ainsi que « la communauté d'apprentissage » comme éléments de réflexion pour la révision du PP.
L'apprenant : cet élément se réfère aux objectifs que nous donnons aux élèves ainsi qu'à ceux qu'ils se fixent.
L'apprentissage et l'enseignement : cet élément présente les caractéristiques du PP.
La communauté d'apprentissage : cet élément met l'accent sur l'importance du but de l'apprentissage et du rôle de la communauté d'apprentissage dans l'atteinte des objectifs du système éducatif de l'IB.
Les recherches approfondies, l'analyse et les consultations menées jusqu'à présent ont mis en évidence la nécessité de réexaminer le modèle du programme d'études actuel, qui se compose du programme établi, du programme enseigné et du programme évalué. L'IB souhaite élargir la perspective sur la nature de l'expérience pédagogique du PP et montrer l'interdépendance de toutes personnes et de toutes choses.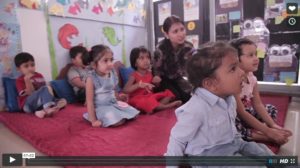 Vidéo sur les dernières actualités de la révision du PP
Apprenez-en davantage sur la réflexion menée actuellement au sein de l'IB sur le cadre du PP en regardant notre vidéo de sept minutes disponible sur le CPEL, dans la rubrique Programme primaire > Bibliothèque électronique > Révision du PP. La révision en cours aboutira au lancement en 2018 d'un nouveau site Web interactif pour le PP.
Restez informés
La révision du PP est le résultat d'un effort de collaboration entre l'IB et les professionnels de l'éducation du PP du monde entier. Le PP poursuit son développement, et l'IB s'engage à communiquer régulièrement et avec clarté tout au long de cette période cruciale.
Ne manquez pas notre prochaine communication sur la révision, qui sera publiée sur le CPEL. Les établissements scolaires peuvent également se tenir au courant des dernières nouvelles en consultant les ressources suivantes :
L'équipe chargée du développement du PP participera aux conférences régionales de l'IB afin de présenter les améliorations apportées au programme. Nous invitons toutes les personnes assistant à ces conférences à participer à nos sessions et à venir nous rencontrer afin de discuter du programme.
Prochaines conférences régionales de l'IB :
Conférence la région Afrique, Europe et Moyen-Orient de l'IB | Barcelone, Espagne | du 6 au 9 octobre 2016
Conférence régionale de la région Asie-Pacifique de l'IB | Yokohama, Japon | du 29 au 31 mars 2017
Ne manquez pas la prochaine mise à jour, qui sera publiée sur le CPEL début 2017.
Vous pouvez lire les actualités précédentes en cliquant ici.
Vous avez des questions ? Faites-nous en part sur L'IB vous répond.
L'équipe chargée du développement du PP
Novedades sobre la revisión del Programa de la Escuela Primaria (PEP)
¿Cómo podemos garantizar que el Programa de la Escuela Primaria (PEP) sea una opción atractiva para los alumnos de hoy en día y los del futuro?
Como tal vez ya sepa, el Bachillerato Internacional (IB) ha iniciado un proceso de revisión del PEP. De hecho, está inmerso desde 2012 en la primera revisión exhaustiva del Programa de la Escuela Primaria (PEP). Este proceso conlleva el análisis de todos los aspectos del PEP, desde sus principios básicos hasta la forma en que se implementa en el aula.
Reflexiones sobre "el alumno", "aprendizaje y enseñanza", y "la comunidad de aprendizaje"
El IB está utilizando las nociones de "el alumno", "aprendizaje y enseñanza" y "la comunidad de aprendizaje" como marcos en los que sustenta sus reflexiones respecto al PEP, así como su revisión.
"El alumno" describe los objetivos que tenemos para cada alumno y los que estos persiguen por sí mismos.
"Aprendizaje y enseñanza" resume las características distintivas del PEP dentro del marco para el aprendizaje y la enseñanza.
"La comunidad de aprendizaje" hace hincapié en la importancia del propósito de aprender y la función de la comunidad de aprendizaje de ayudar a alcanzar los objetivos de la educación del IB.
Las amplias investigaciones, consultas y análisis que se han realizado hasta el momento han puesto de manifiesto que es preciso reconsiderar el actual modelo de currículo (escrito, enseñado y evaluado). El IB desea ampliar la perspectiva sobre lo que constituye la experiencia educativa del PEP y mostrar la interdependencia entre todas las personas y todos los aspectos.
Vea nuestro video
Este video proporciona información adicional sobre las reflexiones que estamos realizando respecto al marco del PEP a medida que el proceso de revisión del programa avanza hacia la publicación, en 2018, del nuevo sitio web interactivo del PEP.
Puede ver nuestro video de siete minutos en el Centro pedagógico en línea (CPEL), en Programa de la Escuela Primaria > Biblioteca en línea > Revisión del PEP.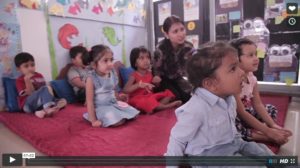 Manténgase informado
La revisión del PEP es un esfuerzo de colaboración entre el IB y los educadores del PEP de todo el mundo. Nos comprometemos a mantener una comunicación frecuente y clara durante este importante período en el que el PEP sigue desarrollándose.
No se pierda la siguiente comunicación sobre la revisión, disponible en el CPEL. Además, los colegios pueden mantenerse informados de las últimas novedades a través de los siguientes recursos:
El equipo de desarrollo del PEP estará presente en las conferencias regionales del IB para compartir información sobre las mejoras en el programa. Nos gustaría invitar a todos los asistentes a las conferencias a participar en nuestras sesiones, conocernos y plantear las preguntas que puedan tener sobre el programa.
¿Cuáles son las próximas conferencias regionales del IB?
Conferencia regional de IB África, Europa y Oriente Medio | Barcelona (España) | Del 6 al 9 de octubre de 2016
Conferencia regional de IB Asia-Pacífico | Yokohama (Japón) | Del 29 al 31 de marzo de 2017
No se pierda la siguiente comunicación, que se publicará a principios de 2017 en el CPEL.
Lea nuestra comunicación anterior aquí.
¿Tiene alguna pregunta? Compártala en "El IB responde".
El equipo de desarrollo del PEP