Continuing our series of blog posts following four schools at different stages of their IB journey, as they share their experiences and approach to understanding and implementing PYP: From principles into practice, in their own context.
Teachers at Stonehill International School have worked hard this year ensuring that student voice is loud and clear.
Our student reps, who recently renamed themselves Student Voice, have already been dealing with real issues that have arisen and taken action. Most recently they observed how and where students play during break times, decided that ball games needed to be moved to a larger space and asked for more teachers on duty so that this could be done safely. Students are now in full control of Community Time, with each class sharing their learning in their own way, inviting other students to present if they wish. Personal and passion projects are ripe across the school, with students setting up their own clubs during recess breaks, organising and resourcing themselves. Student voice is heard during the creation of after school activities, menu choices, sustainability issues, and classroom organisation. As teachers, we also model this behaviour and believe that, as written in the PYP: From principles into practice, The learning community, 'it is reasonable to expect that all members of an educational community, including students, make a contribution' (p20).
We support lunchtime activities in drama and visual arts and set up an open mic event every Friday.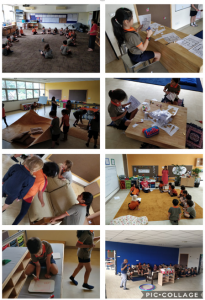 Within the early years, student voice is also nurtured. I asked one of our early years teachers how the enhancements have shifted her thinking in the classroom.
'Embedded within the PYP enhancements for early years education is a focus on learning through play as well as reflecting on decisions and choices made during that play. For the young learner, this gives them the agency – the voice, choice and ownership – to follow their own lines of inquiry and interest as they arise. These may be stimulated by the co-construction of ideas shared as part of a specific Unit of Inquiry, but they may equally come from an interest a child has developed at home or in another setting. Reflection on play enables the Learner to review their choices, vocalise their thoughts, and plan for what comes next, safe in the knowledge that their ideas are honoured and respected within their learning community. Dedicating time to play enables the teacher to better understand and 'know' the learners in the classroom. This, in turn, results in better scaffolding of conceptual understandings as well as building more effective and stronger relationships. As Maria Montessori said, "Play is the work of the child."
Honor Dargen (Early Years Leader @TheStoryary)
We have also focused on giving a voice to those students who need it most. As we shifted our thinking away from my students towards the idea of our students, staff from the student support services (English as an Additional Language and Learning Support) are now assigned to specific year groups and are co-teachers in those grade levels. Professional Learning Communities meet once every month to discuss learners using the Response To Intervention system. Students that are identified are discussed, and action plans are put in place, either in the class or grade level. Many of our teachers are attending the EAL in Mainstream course, deepening their understanding of how they can support EAL learners in the classroom.
Our parent teacher conferences this year included the learner, and we set about ensuring they had choices over what they wanted to discuss with their parents, as well as what their goals will be this year. They will reflect on their goals at the first written report at the end of the semester, adding a short paragraph that is either written by them or scribed by a teacher. Their goals are visible in the classroom or in their books, and they are able to constantly reflect on them. We build in time for reflection, feedback on learning and ensure students are given time to provide feedback to each other. (The Learner, p.4)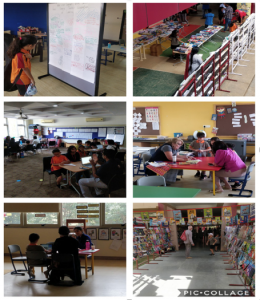 "The Learner has always been the heart of the PYP. The enhancements focus on inclusive learning community where every person involved with the learning has agency and contributes towards its success. We at Stonehill, ensure that all members are involved in the learning process through co-teaching, establishing of professional learning communities, student led conferences, reports, parent led events and informal discussions.
The concept of student agency and self efficacy has made students and teachers collaborators in the learning process. Students in the classroom are aware of their goals, make choices to achieve it, and take responsibility for their learning. In my classroom, student agency can be seen when students arrange the classroom according to their needs, choose their own groups for learning, give feedback to each other and the teacher, plan learning engagements, and work on their passion projects. Approaches to learning also assist students in developing a sense of agency. Students see themselves as active participants in their learning journey."
Hafsa Quadri (Homeroom Teacher and Phase Leader @HafsaQuadri)
As part of our continuation of choice of presentation, we have moved away from performances and towards 'informances' in creative arts. Our learners guided their parents through their learning since the beginning of the year, and then had a choice as to what to present, or share with their parents.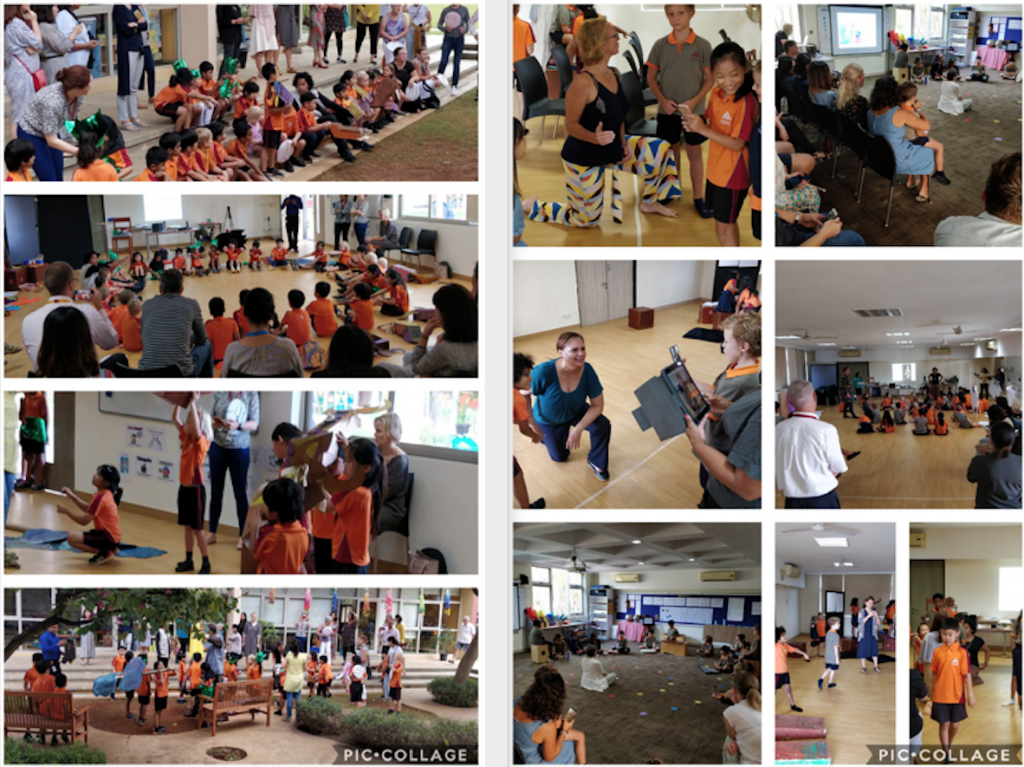 Through voice and choice, students are able to take ownership of their learning, but as always it must go further than this. As we know it is necessary that students 'gain basic understanding and skills in the disciplines to support knowledge integration'. (Learning and Teaching, p.12). Students must have a level of mastery of language, mathematics, science and the arts to enable them to feel 'confident to contribute to collaborative problem-solving' (p.12). Over the year we have been reviewing our written, taught and assessed curricula, and have been integrating the 6+1 writing traits into our daily learning. We ensure that although our learning is transdisciplinary, we also know that some times there are explicit understandings that are stand-alone. We get to know our students, building community at the beginning of the year, and know what their learning goals are. We develop students into global citizens through the use of key concepts, ATLs and the Learner profile.
"The focus on the Learner is crucial. The enhancements emphasize that teachers take the time to know their learners, that learners are individuals and they can own their learning if given the opportunity to be reflective, ask questions, express wonder and are treated as equal partners in teaching and learning. I am excited that the enhancements put focus on the Approaches to Learning and provide opportunities and flexibility for learners to select ATL's to help them to learn how to learn, set learning goals, and take ownership of their learning. Teachers and learners have more flexibility to plan units that allows parallel inquiry, shortened or extended units which gives the learners time to deepen inquiry or to move on depending on their learning journey. I like that it explicitly shows "what teachers do" and "what students do" in the teaching and learning process."
Adriaan Elias (Homeroom Teacher)
I hope you have enjoyed reading about our journey. We still have a long way to go, and as we begin to work through our action plans, and integrate the new standards and practices ready for 2020, we hope to continue to build our understanding of this fantastic idea, agency.
Read more:
Part 1 of our story: The learning community
Part 2 of our story: The learner
Part 3 of our story: Learning and teaching
Anthony Hamblin is the PYP Coordinator at Stonehill International School in Bangalore, India. During his 7 years experience in the PYP, he also worked in Azerbaijan as an Early Years teacher and leader. He is passionate about student and teacher agency, collaboration and encouraging performing arts in all aspects of a student's learning journey.
Connect with Anthony on twitter: @stonehillPYP