This article illustrates how inquiry can happen in different ways. By using different languages, children can express themselves and apply their knowledge in creative ways. It also shows the importance of listening to student voices and how this helps shape our planning and inquiry.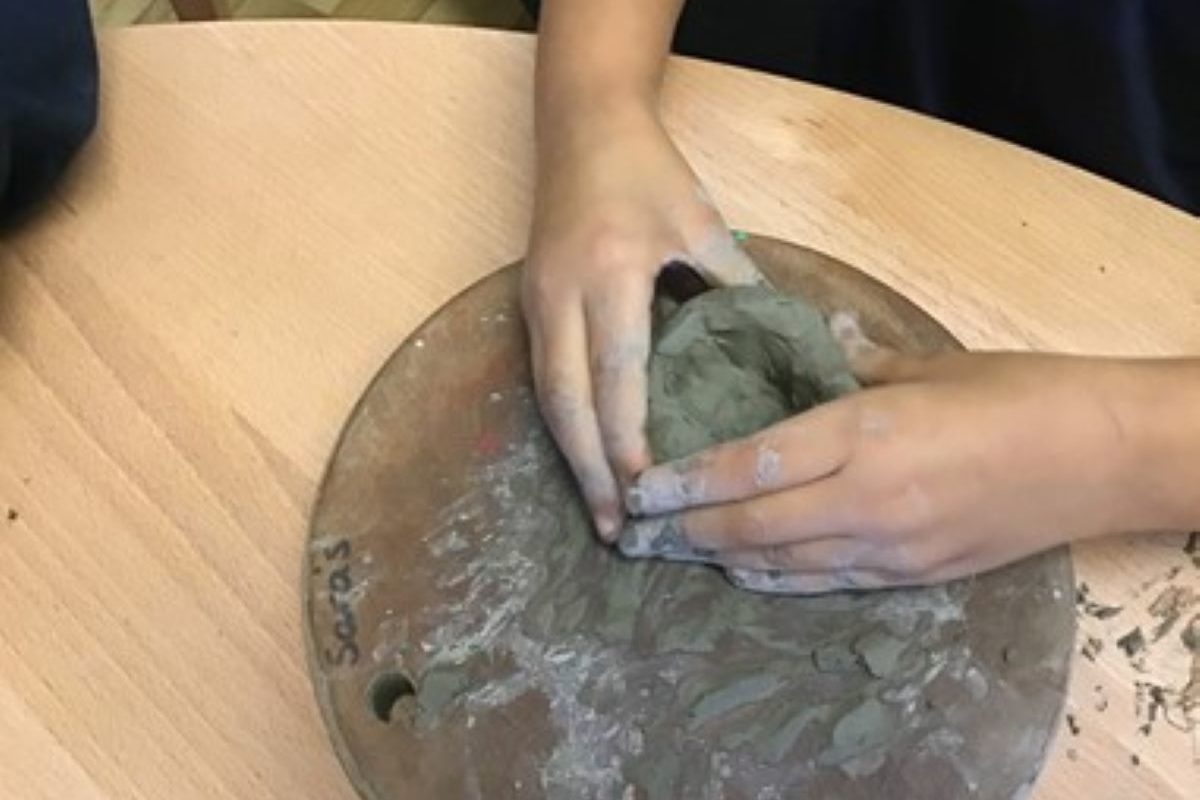 By Juliana Teggi Lopes Caldeira 
"As natural inquirers, the children used their senses to investigate…"
Clay has been a precious resource for humans throughout history. Pottery has been used since ancient times and it provides a record of past civilizations. Its malleable qualities invite children to become inquirers and explorers; they instinctively pinch it, poke it and squeeze it. 
Our early years group were inquiring into the transdisciplinary theme "Who we are" with the central idea of "Being aware of our uniqueness, interests and abilities allows us to develop an identity". This was an inquiry into: 
Our physical, 

social

 and emotional characteristics

 

Our personal abilities and interests

 

Culture and traditions that shape our identity

 
 Our key concepts were form, connection and perspective. We decided to kick off our school year by talking about how unique and special we are to provoke our children to think about their physical characteristics, interests and cultures when they are starting to build their identity.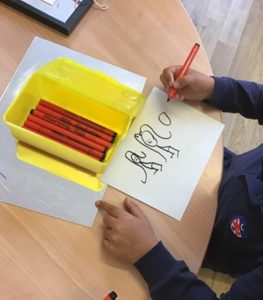 Through our initial provocation, the children began a student-led inquiry on what makes them special. During our discussions and learning engagements, we talked about what special means and what is special to them. Their parents were also involved, and the children found out why their parents chose their names and the special meaning of each name. This was followed by talking about our physical and emotional characteristics. 
Using different languages, the children were able to inquire about their own and their friends' physical characteristics. They were invited to take photos of their friends, draw their friends as well as draw their self-portraits. We read different books, such as 'Jabari Jumps', by Gaia Cornwall and 'Why Am I Me?', by Paige Brit, to talk about what makes us who we are. After this investigation, it was time to explore a new language to continue their inquiry: clay.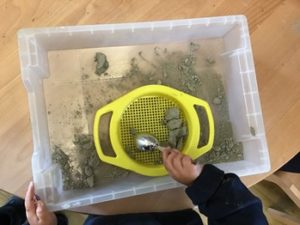 Initially, the children explored dry clay. As natural inquirers, the children used their senses to investigate dry pieces of clay and clay sculptures. Then they used mortars and pestles to grind and crush the dry pieces of clay as well as sieves to separate the big pieces. Through research, the children made interesting discoveries, including finding out where clay comes from.  
"It feels wet.  It kind of sticks." D., 5 years old
"It's good to use clay as it's harder and it doesn't break your model.  If you leave it outside and it starts raining it won't go soft!" R., 5 years old 
But how can we make the clay soft? 
"First it might be….it's all dried up then it mixes with water for soft clay.  When the rain comes down.  You can take some and put it in a bucket." S., 4 years old
On the following day, they experimented with water and found out that the dry clay becomes soft and malleable, therefore it is easier to manipulate and make models. Using their hands and their feet, the children explored soft clay and made new discoveries.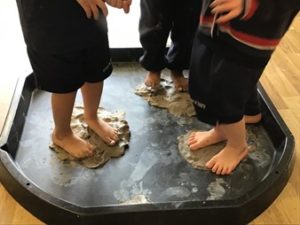 Now it was time to work with our hands using clay. The children were encouraged to use soft clay to make small bowls, cups and plates. We explored the concepts of "flat" and "3D". After experimenting with different tools and techniques, it was time to go back to our initial inquiry and think about how we can now apply our knowledge on who we are and physical characteristics through the language of clay. 
The children were then invited to make a sculpture of a friend. Using the photos they took of their friends and their drawings, we talked about what makes their friends unique. After our discussions, the children were happy working on their models. Through this activity, it was clear how knowledgeable the children had become after this inquiry and we could see this knowledge imprinted in their clay models.  
Clay offers infinite possibilities – it can be transformed and reused and explored again. That is exactly what inquiry is all about: a cycle of provocations and discoveries that can be revisited, allowing children to continue to be curious, explorers and lifelong learners. 
The Hundred Languages of Children: the Reggio Emilia Approach to Early Childhood Education. Norwood, N.J.: Ablex Pub. Corp., 1993.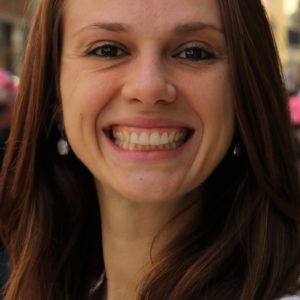 Juliana is an early years teacher who has been working as an educator for more than ten years. She is currently working as a PYP teacher and Science coordinator at Dwight School London in the UK, but she is originally from Brazil where she worked as a teacher at local and IB World schools. Juliana holds a Master's degree in Literacy Learning and Difficulties, with a research specialization in the bilingual learner in early years. She is passionate about early years education and is a Reggio inspired teacher. Juliana believes that through authentic inquiry, children are nurtured and encouraged to continue to be lifelong learners. 
If you enjoyed this story, consider reading more below: