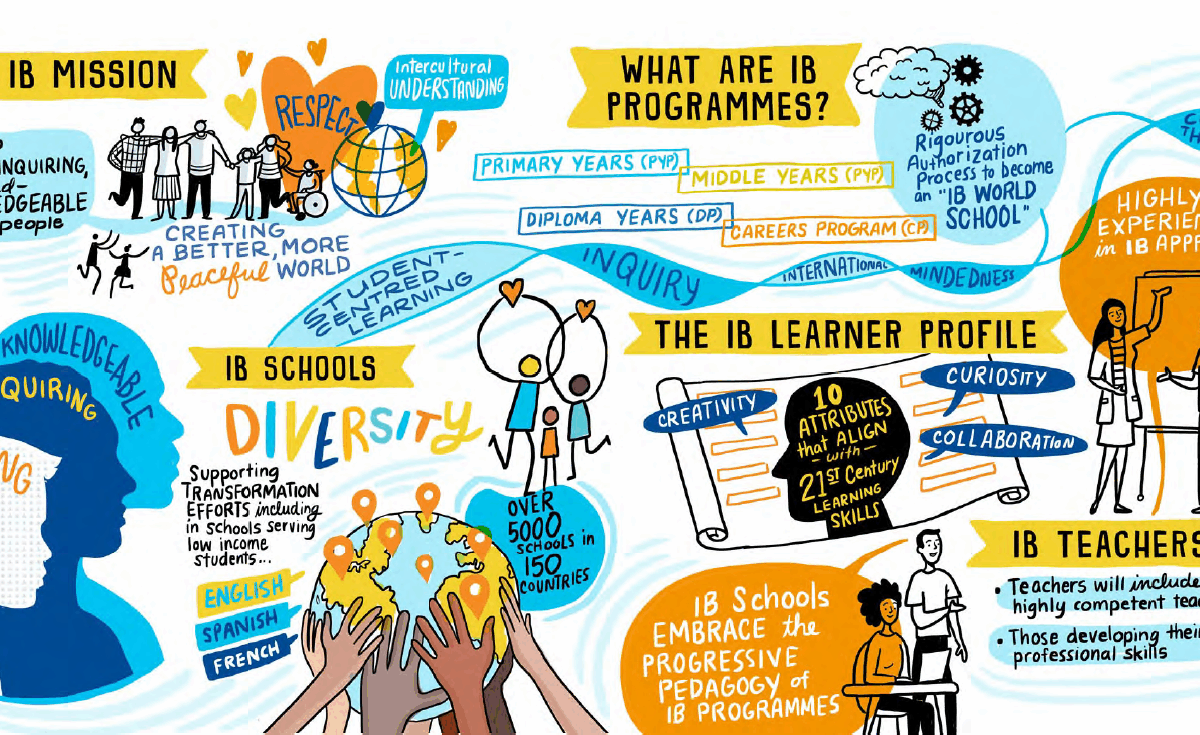 By International Baccalaureate
Creativity and curiosity skills are aligned with the IB learner profile attributes inquirers, thinkers and communicators. For this reason, creativity and curiosity skills are not only significant for the process of learning but are also critical drivers for the holistic development of students.
Why these studies?
Many in the educational community are talking about the importance of ensuring that all students gain 21st century skills, including the development of creativity and curiosity, during their schooling. In practice, however, educators have expressed uncertainty about how to incorporate these skills into the curriculum. Overcoming this challenge requires that: 1) skills are defined in a way that is relevant in educational settings, 2) teachers have clear guidance and tools on how to encourage these skills, and 3) schools have a way of recording student achievement in them.
What do the studies focus on?
The IB, together with the Jacobs Foundation, is undertaking research into creativity and curiosity in the PYP. The IB is extending this work to include the Middle Years Programme (MYP) and Diploma Programme (DP)/Career-related Programme (CP) as well. This research comprises two parallel activities.
 1) ACER is developing conceptual frameworks for creativity and curiosity that will enable student growth and progress to be evidenced. ACER is developing a 'Mastery Transcript' where students and their teachers can record evidence of students' creativity and curiosity (and potentially other 21st century skills). This evidence could be generated from a review of a portfolio of work or other materials.
2) OUCEA is undertaking a parallel study that identifies promising classroom practices to stimulate and encourage creativity and curiosity among students. This study involves analysing videos taken of classroom activities and identifying the practices that are conducive to helping students to develop and express creativity and curiosity.
Engaging IB World Schools
We would like to invite IB World Schools to become part of this exciting journey by engaging in one or both research projects. Through consultations with IB World Schools around the world, we will ensure that the projects are relevant to the cultural contexts of students and teachers across IB programmes and regions.
Teachers across all IB programmes will participate in consultations with ACER on the draft frameworks and implement the prototype mastery transcript in their classrooms. Additionally, PYP teachers will work together with OUCEA to video-record classroom practices that exemplify how to encourage creativity and curiosity among students across different contexts and cultures.
Video-recordings will be treated in a way that maintains confidentiality and will be used for research purposes only. Future video-clips demonstrating best practices will be selected in agreement with teachers and used to facilitate and support the development of creativity and curiosity among PYP students.
The IB and the researchers certainly recognize the challenges that teachers and schools are facing with regard to the Covid-19 pandemic, so any participation is entirely voluntary. By participating in this project, teachers will gain valuable insights to enhance their own teaching practices. They will also exchange knowledge of teaching with researchers dedicated to improving classroom-based practice.