Read as Josh Costa, Principal at Thomas Kelly Elementary, discusses communication and his school's most difficult challenges due to the COVID-19 pandemic.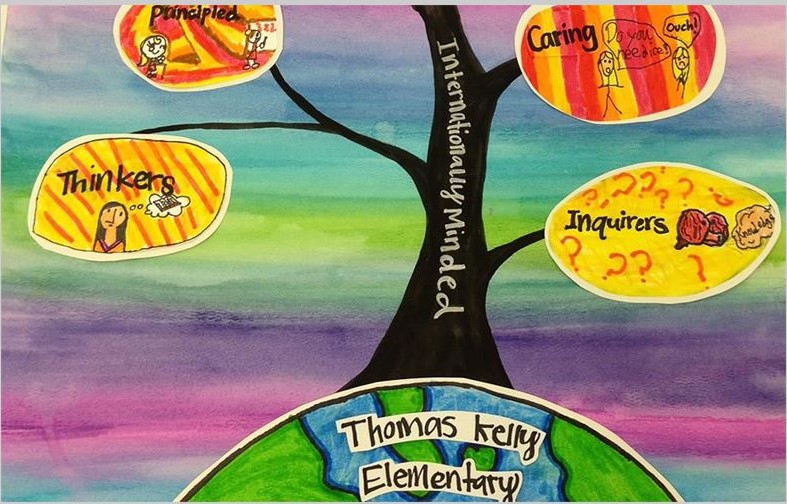 "The biggest challenge was then adapting our curriculum so that essential elements and concepts were presented during the shortened instructional day."
Thomas Kelly is an International Baccalaureate, Primary Years Programme in the San Juan Unified School District located in Carmichael, California. Thomas Kelly currently has 391 students in Transitional Kindergarten through the fifth grade. Fifty-eight students are identified as English Language Learners who speak seventeen different languages. Forty-one students receive services through Special Education. Fifty-six percent are considered socio-economically disadvantaged. Although the school's student population decreased by 117 students during the pandemic, Thomas Kelly is fortunate to be a part of the San Juan Unified School District which has 39,750 students. The school district has a 337-million-dollar budget and many resources to support its schools. The San Juan Unified School District is known for its collaborative working relationship with its labor groups and its nationally recognized System of Professional Growth for its employees. The school district also has a Middle Years Programme and a Diploma Programme, which provides the opportunity for students to start IB as a four-year-old Transitional Kindergarten student and graduate twelfth grade in the Diploma Programme. 
On March 13, 2020, as school districts around the state began shutting down in-person learning to slow the spread of the Coronavirus pandemic, Thomas Kelly students were dismissed and told to take home all their personal belongings and textbooks. Within two weeks, laptops were collected from all schools, serviced, and distributed so that every student had access to a laptop for at home learning. Additionally, agreements were negotiated with labor groups for delivery of services as well as employee responsibilities. For students without internet capability, hot spots were delivered to homes. Nutrition services established breakfast and lunch pickup for all students in the district at no cost to families. At the time, most people believed school shutdowns and in-person learning would last maybe two weeks, but no more than a month. Teachers planned synchronous and asynchronous lessons while students began a new way of engaging and learning. As fate would have it, I had attended an IB training in June 2019, called Building for the Future, Category 3 in Burlingame, California. During one of the hypothetical exercises, we discussed the virtual environment and seeing education beyond the classroom. With the pandemic, we were all suddenly thrust into this model and it was no longer a hypothetical exercise. 
One of the many challenges we faced with distance learning was maintaining high levels of communication with students, families, and staff. Families who were in crisis due to the pandemic needed to be connected with outside resources and social emotional support for their children. The fact that 2020 was Thomas Kelly's re-authorization year presented another challenge requiring us to showcase our program from a distance. The biggest challenge was then adapting our curriculum so that essential elements and concepts were presented during the shortened instructional day. Our staff came together virtually to look at our IB units and policies to ensure that we maximized the instruction during synchronous learning time. We made changes to our assessment policy and enhanced our new virtual environment agreement. By looking outside the four walls of our classroom, we found a more global way of providing a quality education in this new instructional model. 
"The impact of distant learning during Covid-19 has necessitated that we view our classrooms and instruction methods differently."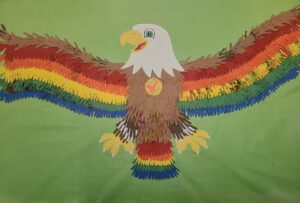 Providing opportunities for student agency has been an essential IB approach for enhanced learning during Covid-19. For our youngest learners, this involved sharing and talking to each other every day along with virtual playdates which allowed for important social and communication skills. Young students could choose how they would practice and learn from a choice board of activities. Students shared their learning through recording videos, taking pictures, and uploading their writing and artwork. Upper grade students selected their own research topics, created Google slide presentations and shared their knowledge of the IB unit topic with peers and family. Students provided input and made suggestions on what teachers could add and include to enhance our units through both written and verbal reflection. Students then made commitments and chose what actions they would take from their learning during the unit while at home. Students also lead the morning meetings which provided an opportunity for the teacher to gauge student performance. Now that Thomas Kelly is engaged in a hybrid learning format, with students learning from home while on Zoom and students present in person at school, our teachers make sure to include the students at home into the physical classroom community. Our teachers have created a virtual wonder wall for students to pose their questions on an interactive community digital wall. Although the exhibition project will look different this year, students are collaborating with one another from a distance utilizing all the approaches to learning that they have learned over the years. Our teachers know that when their students trust them to move along their own chosen path, the students will be invested in their own growth and will feel empowered to reach their goals. 
The impact of distant learning during Covid-19 has necessitated that we view our classrooms and instruction methods differently. For example, one Thomas Kelly teacher recently included her in-person hybrid learners, her at home hybrid learners, and her distance learners with a local news celebrity in one zoom platform to engage and learn about science. Thomas Kelly was fortunate to purchase 75-inch televisions, iPads and Apple TVs that will allow our teachers to interact with the television using a Logitech Crayon to write on the iPads, which then connects all learners seamlessly, whether they are at home or in person. For students working independently at home on their laptop, their teacher can view what they are working on and send them messages through the Go Guardian platform. Our students are working more independently now than ever before, and they have more agency over how they will engage in learning. An extraordinary example of this enhanced agency is demonstrated by one of our neurodiverse students. This student, who is usually reticent to talk in class, has chosen to engage by writing his own music and performing his thoughts over Zoom to his classmates. This has given him the opportunity to convey the approaches to the learning skill and Learner Profile attribute of being a communicator and How We Express Ourselves. 
Now that we have learned how to communicate and teach using new technologies such as Zoom and Seesaw, we can reach out anywhere in the world and connect with students and classes to expand our students' world beyond the walls of Thomas Kelly. Our staff's flexibility and willingness to bond as a team to address the challenges we have faced this past year, have made us stronger and a better IB school than ever before.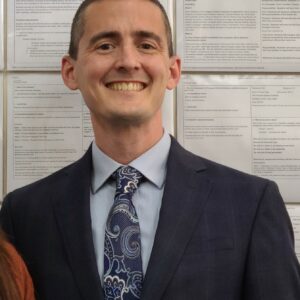 Josh Costa is the Principal at Thomas Kelly Elementary School, located in Carmichael California.