The article highlights the importance of listening to students.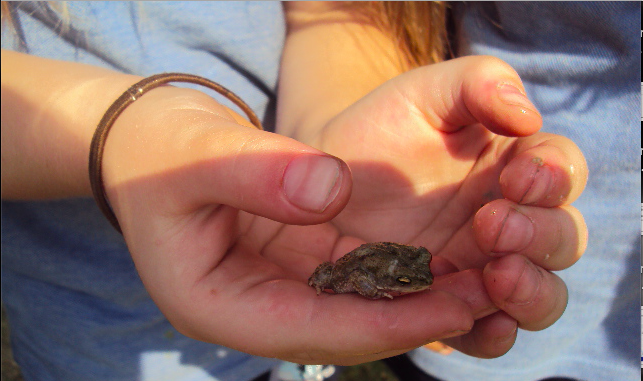 "By communicating and listening effectively to their students, teachers not only provide their students with a voice and choice to own their learning but also make learning more enriching."
In order to facilitate an inquiry classroom, it is very important for educators to develop effective listening skills. Listening plays an important role in supporting learners' curiosity, in understanding their interests, and being able to build them into learning engagements. When educators become good listeners, they cognize their students better and plan relevant learning experiences that are engaging for their learners. By communicating and listening effectively to the students, teachers not only provide their students with a voice and choice to own their learning but also make learning more enriching. Probing students and asking them open-ended questions helps them to build on their learning and strengthen it. Doing so encourages them to share and participate actively in classroom discussions and build deeper and meaningful relationships with their peers and teachers.     
Effective listening also aids in creating an empathetic classroom. It helps in building connections with the learners and help them to become self-directed learners. Additionally, making a conscious effort to provide students with empathic responses and initiating informal conversations such as asking them about their day, or their weekend plans helps educators to establish a rapport and understanding with their students. Many educators experienced the importance of effective listening when they were looking for social-emotional connect with their learners during COVID-19  
I experienced the same when I started listening to my students. The more I listened, the more aware I was of my student's interests and abilities. The usual classroom where I was the speaker turned into a space brewing with ideas and thoughts as each student began to participate actively in classroom discussions and activities, which ultimately led to the generation of ideas and engaged learners.  Following this religiously in my class for a few months, I witnessed a student who brought a snail and slug to the class and this paved the way for a mini inquiry on the life cycle of a snail and slug. The excitement of seeing a snail and slug in the class encouraged students to compare the life cycle of a snail and slug. The entire class was buzzing with energy and curiosity and I observed my learners become inquirers as they asked questions like 'Why is the snail surrounded by leaves?', 'Why does the box have holes in it?', 'Can the snail jump out of the box?', 'Why do some leaves have holes, but others do not?', and the like; while a few displayed their knowledge by sharing – 'Snails feed on leaves,' 'The box has holes so the snail can breathe,' 'No, the snail cannot jump outside the box,' 'The snail must have eaten some leaves, so those leaves have holes while the others do not.'  
These classroom conversations helped me to further create learning experiences that would help my learners construct a new understanding. I brought in different fiction and non-fiction books for students to read about snails and slugs in the class. This also led the inquiry further and I observed the students sorting out information on slugs and snails. They engaged in a comparative study between slugs and snails. The students compared the sizes of the slug and snail and a toad.  In order to develop student's writing skills, I also probed them further by asking what they would do and how they would feel if they had a shell on their backs just like the snail. Student's used their imagination and came up with a wide range of insights- 'I will hide in that shell like a tortoise,' 'I think the shell will be very heavy,' and so on and expressed themselves through their illustrations, written text and through role play. I witnessed a myriad of inquiries on living things. Some inquired about butterflies, bees, and mosquitoes.     
"…I realized supporting student choice and voice in the class leads to positive student-teacher relationships."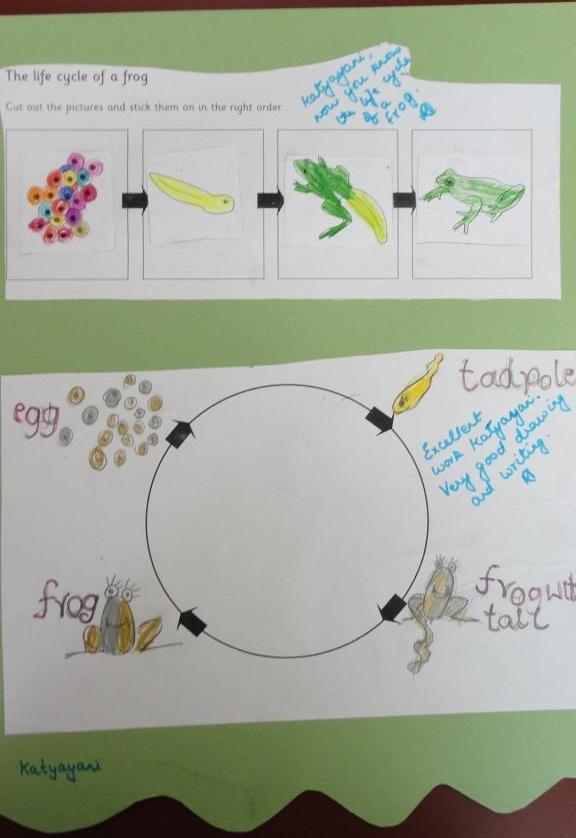 The enthusiasm of the entire inquiry on insects and animals remained even after the unit was over. Students continued to come up with questions, answers, and interesting insights. After seeing my student's interest in animals and insects, I created a small corner in the class and during choice time, I would often see my learners engaged in meaningful conversation with their peers. I saw them becoming independent learners and taking the onus of their learning.     
Through this, I realized that by listening actively to my learners, I could support student choice and voice in the class. This enabled me to support my learners better as I could understand my student's perspectives on different living beings. This entire process of being 'listened to' made my students active learners instead of passive ones and deepened their learning. The proof of this was witnessed when my students began to shape and steer the course of their learning with their valuable inputs, feedback, and insights and further when they were able to share this journey through the school assembly.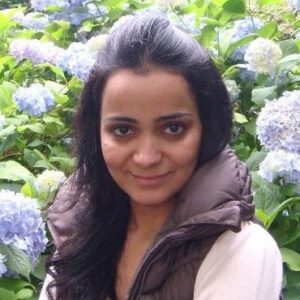 Ms. Aneesha Sahni is the Primary School Principal at Prometheus School. She is a passionate educator with over 11 years of experience in IB PYP. She continuously strives to take up new challenges and broaden her horizons. She advocates play based learning and outdoor learning. She strongly feels the need to have an organized channel of communication to make sure learners are aware of what and why they are learning, their goals and the ways in which they will achieve them.