This is a story of an Early Years section who believes that their young learners are capable of doing a mini-exhibition. A journey that started with a vision and is now gradually unfolding with the PYP Enhancement as a guide and an inspiration.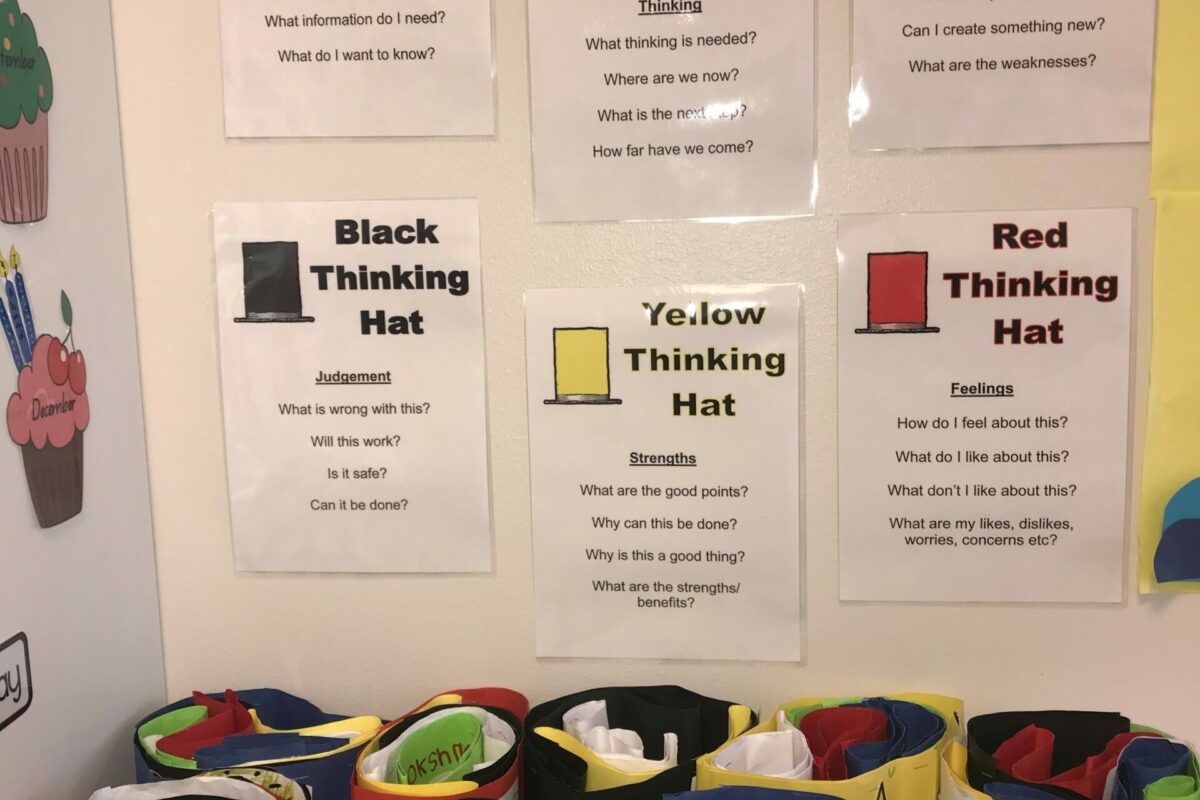 "We must credit the child with enormous potential and the children must feel that trust, the teacher must give up all his/her preconceived notions and accept the child as a co-constructor." -Loris Malaguzzi-"
The idea of an Early Years exhibition was a vision that I have conceived at the PYP Enhancement conception. Having the privileged to interact and teach children from at least 3-6, I realized how children could be competent, creative, and confident learners described by the Reggio Emilia Approach. Children explore, investigate and make meaning out of the world around them through play, and because of their natural curiosity, they ask questions and look for answers (Filippini and Vecchi, 1996). Therefore, young children are capable of doing a task such as an exhibition, simply because the very skills which are needed to make an exhibition happen like research, communication, thinking, problem-solving and self-management skills are innate in them, and needless to say, children are only capable of achieving this with the help of supportive teachers, families, and the learning community.
Recently, a team of teachers in our school ventured to an online workshop called "Your Exhibition." Being the only Early Years teacher, I have shared with our workshop leader the very reason I have attended the workshop. I believe that our EYP students can do the Exhibition with some modifications that are age and developmentally appropriate for them. Our EYP team of teachers will take the challenge of promoting voice, choice, and action through an Early Years exhibition.
We will adapt Kathy Short's Authoring cycle to guide our inquiry process. Since inquiry is natural for young children, they will explore and investigate things that interest them. Kathy Short's authoring cycle is based on collaborative inquiry, which means that our learners can think, share ideas and work together to construct some new understanding (Short, 1999). Lastly, the authoring cycle supports the three different kinds of inquiry: Personal inquiry – Children as problem-posers and problem-solvers; Collaborative inquiry – Teacher and child collaborate on problem-posing, the child as a problem-solver; and Guided inquiry – Teacher as problem-poser, the child as problem-solver. Since this is the first attempt for our department to do an Early Years exhibition, we will adapt the guided inquiry to support our learners throughout the process. The children will be heavily supported by the homeroom teachers and their parents/families as mentors. Our fourth and last Unit of Inquiry for this academic year will be a unit on How We Organize ourselves, focusing on community helpers' roles. We will link our unit to one of the Sustainable Development Goals, Goal No. 10, which promotes gender equality. To make it age and developmentally appropriate, we will try to focus on the types of jobs where both men and women are given an equal opportunity. To make it relevant and interesting for the children, we will try to connect this in their own context and reality using their parents and family members work/jobs as examples. Hence, in this particular exhibition, the school and home partnerships will be strongly utilized.
To guide our thinking processes, questions and wonderings, we will continue using De Bono's Six Thinking Hats. Our EYP 3 students have been using the thinking hats in every learning experience where they can articulate which kind of thinking process, they need to use in different learning tasks. These thinking hats allow the learners to learn how to think, and how to think creatively and effectively with an open mind, allowing to see things in a different perspective (Edward de Bono's Six Thinking Hats Technique, 2018). Through gradual scaffolding, younger learners can be adept in using their critical thinking skills and applying various thinking processes.
Lastly, we will use the Early Years adaptation of the Key Competency rubric using SOLO Taxonomy for the Assessment and Evaluation. The SOLO Taxonomy model that we have adapted is from a website called Twinkle. Using child-friendly language and symbols, the SOLO Taxonomy is an effective way for a child to monitor their learning and progress to becoming independent and capable learners. The key competencies that we will be focusing at for the Exhibition are Managing Self, Thinking, Participating and Contributing, Relating to Others and Understanding Language, Symbols and Texts competencies.
In a few weeks, we will start informing the children, their parents/families, and the learning community about our mini-exhibition. As Early Years teachers, we always hope that every learner will grow and develop as responsible individuals. Through our efforts, they will become internationally minded and life-long learners. The exhibition is one way to start for our young learners to know that we trust and believe in them.
Kathy Short's Authoring Cycle From: Taking the PYP Forward, "Chapter 1: Inquiry as a stance on curriculum", Kathy G. Short (2009)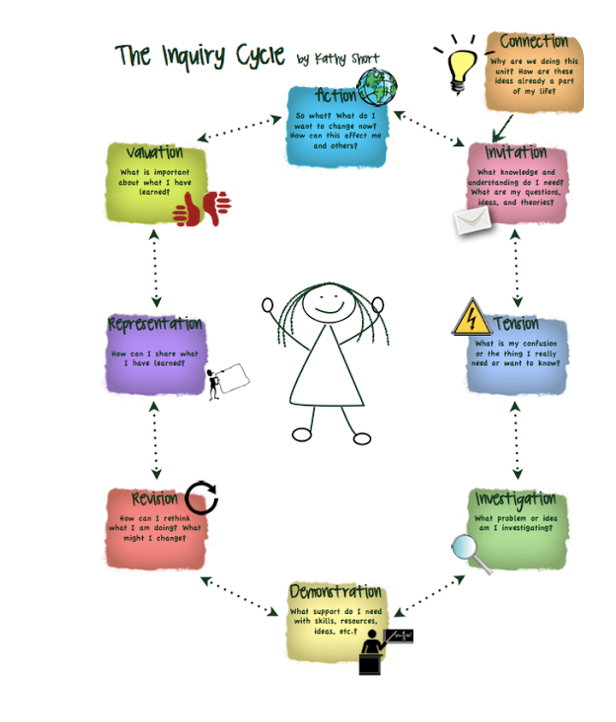 Key Competency Rubric using SOLO Taxonomy (Managing Self, Thinking, Participating and Contributing, Relating to Others and Understanding Language, Symbols and Texts Competency Rubric)
(SOLO Taxonomy rubric from Twinkl.com)
De Bono's Six Thinking Hats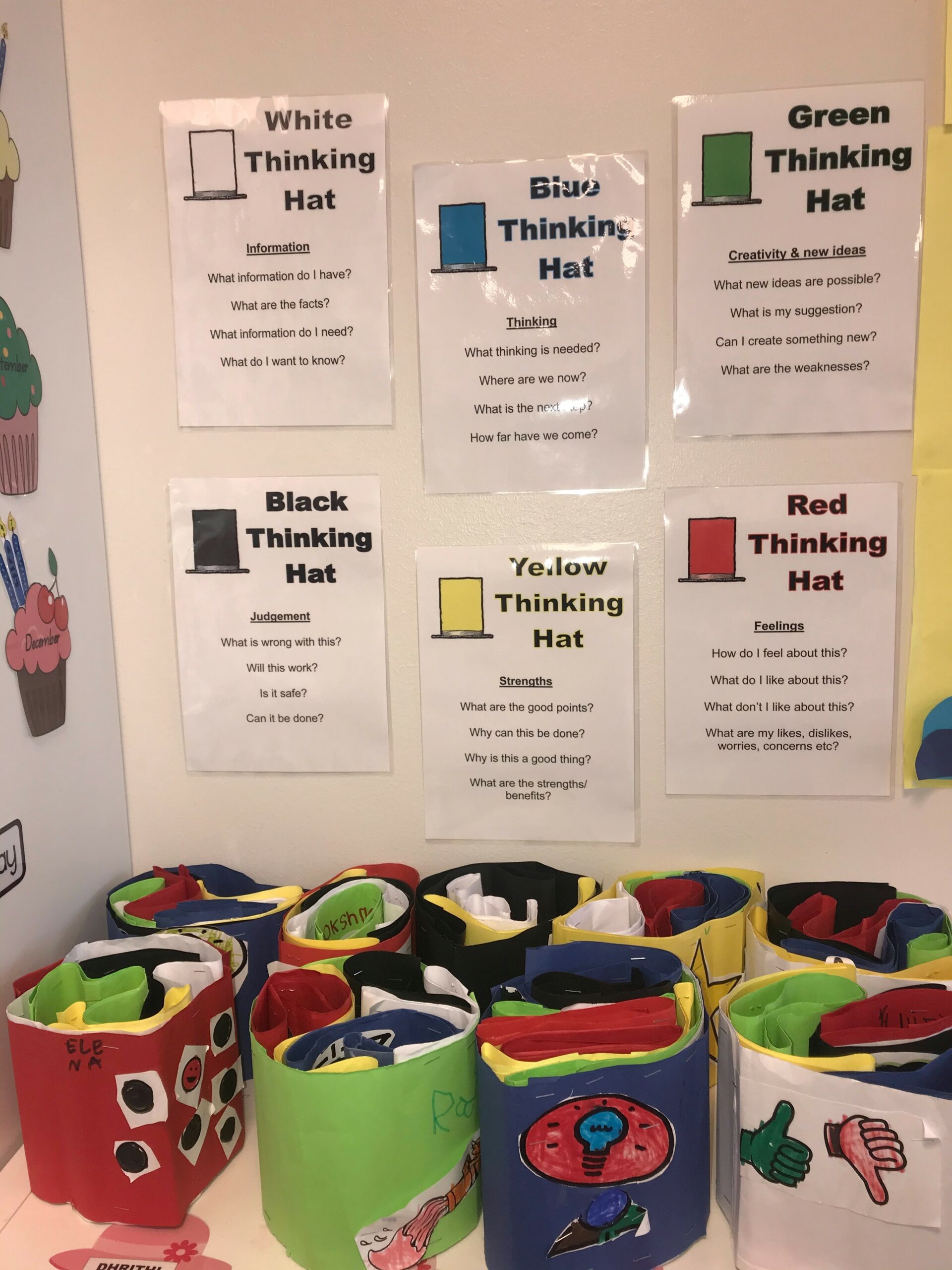 References:
Edward de Bono's Six Thinking Hats Technique. (2018, April 06). Retrieved from https://exploringyourmind.com/edward-de-bono-six-thinking-hats/
Filippini, T., & Vecchi, V. (1996). The hundred languages of children: Nar-rative of the possible. Reggio Emilia, Italy: Reggio Children. Short, K. G. (1999).
Learning together through inquiry: From Columbus to integrated curriculum. York, Me.: Stenhouse.
SOLO Taxonomy. (n.d.). Retrieved from https://www.twinkl.com/resource/nz-c-254218-solo-taxonomy-and-key-competencies-rubrics-record-go-respond-activity-sheets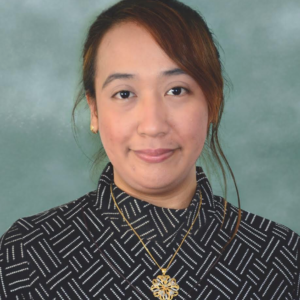 Ann Rava-Lynn is a knowledgeable and experienced IB Early Years practitioner. She has led some independent workshop and training about Play-based learning in Asia and has been invited to share her research and ideas about STEAM Education in Early Years in BETT Asia. She has worked as a Kindergarten Assistant Principal, Kindergarten Coordinator, PYP Coordinator and Grade Level Team Leader in different international schools in Asia, Africa, the Middle East and Europe. Ann considers herself a lifelong learner and loves sharing her expertise in Early Years innovation, STEAM Education and Reggio Emilia Approach to other educators who believe in the undeniable capacity and capability of children in making a difference in the world.