Reflection on transition to and from new normal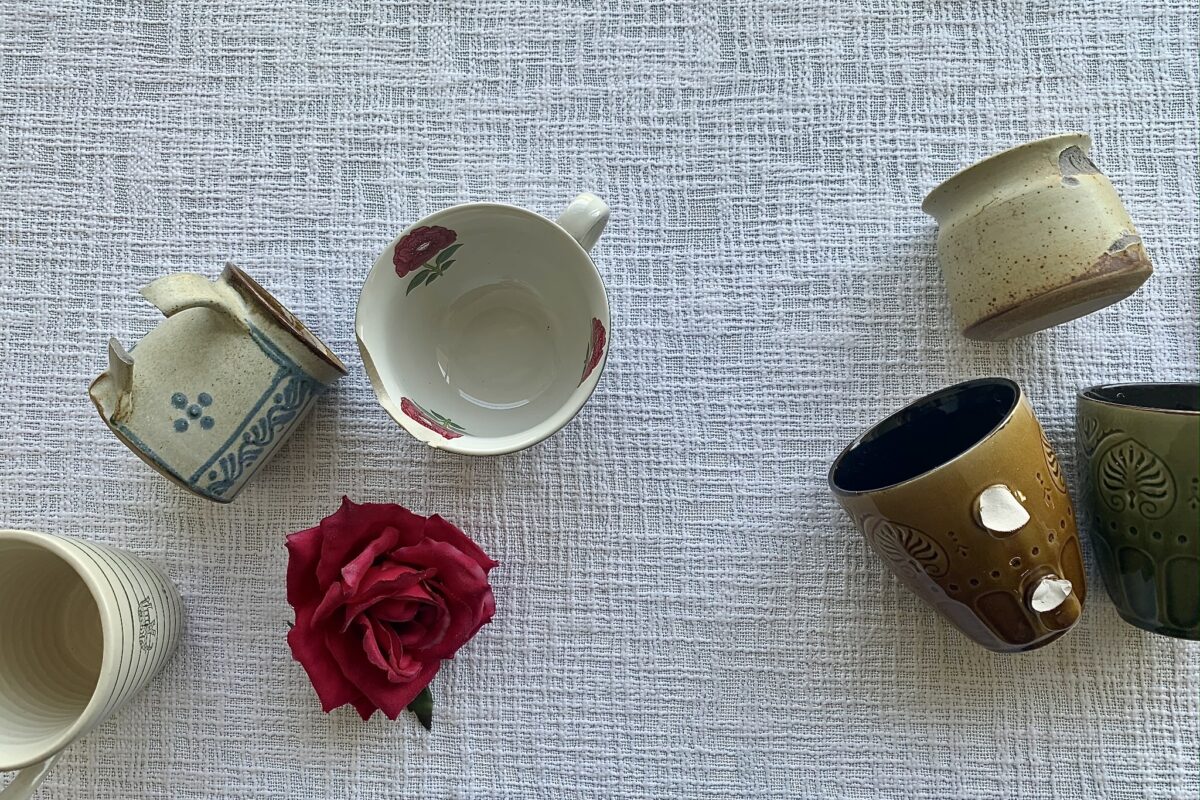 Regardless of the challenges we have faced from March 2020 which forced us into overnight transition to online learning, we can proudly say that we have also experienced new opportunities that have arisen as a result. My reflection is on what can be learned for the future of our teaching practice in this digital age, after experiencing distance learning; what lessons from the past tell us, and what we take back with us while transitioning back to the face-to-face classroom is summarised in 4 themes.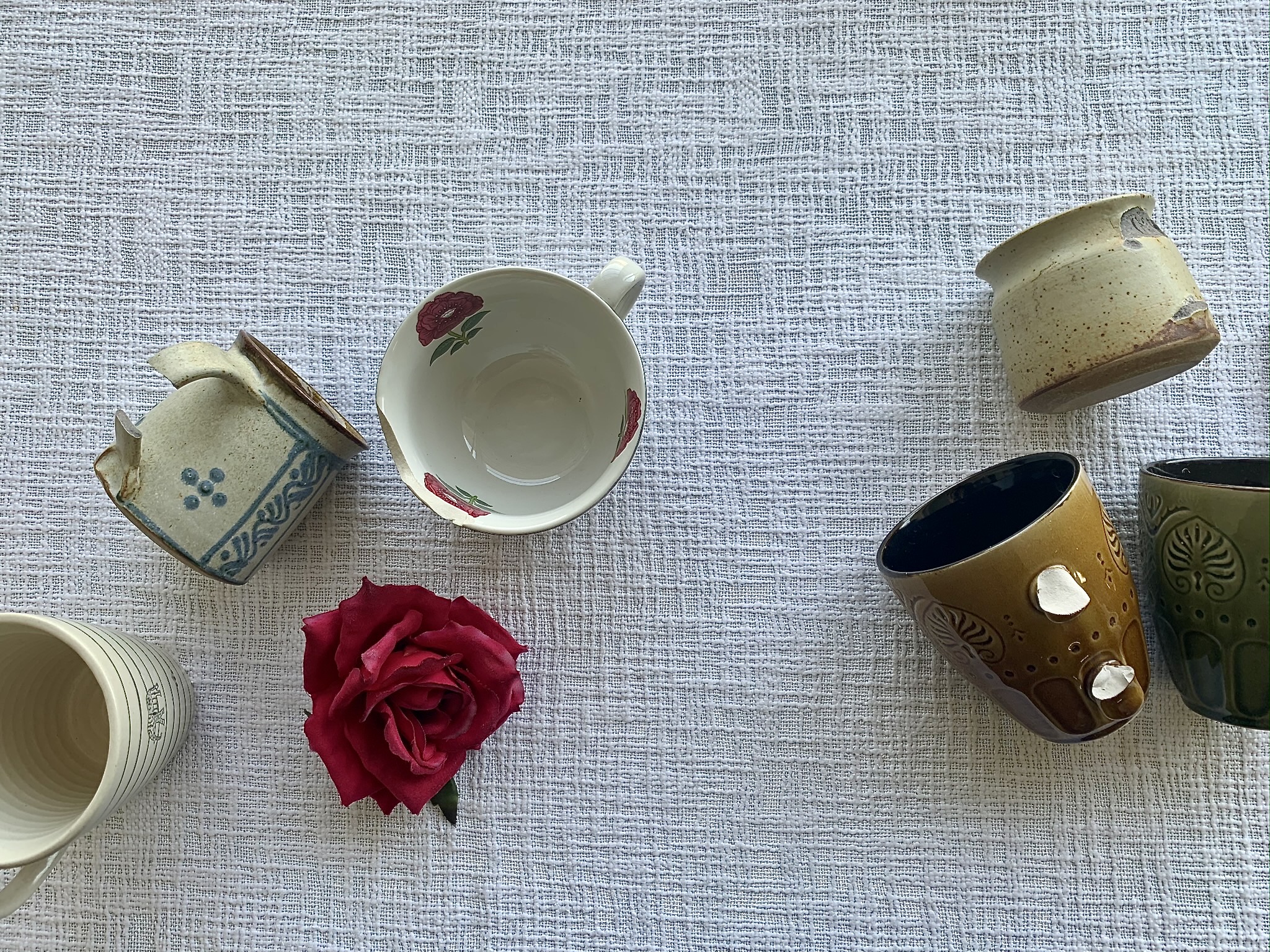 The current situation reminds me of the Japanese concept of Wabi-sabi, which is a powerful and appropriate idea to describe our learning at these times. The concept of Wabi-sabi focuses on finding the good within our daily lives and focusing on how things are, rather than how they should be. In a similar way, we have experienced that we could achieve most and meaningful learning even in adverse situations.  
'Possibility' was the buzzword in our conversation and dialogue during each learning step within the school community. Can we say, though we have experienced many constraints and challenges during this time, one day we might look back on 2020 and 2021 as one of the most creative periods of our lives?  
 I would like to describe my reflection on the vision of education from last couple of years around the following themes. This is widely evident in our community at Neev Academy and has reassured our beliefs in what we need to continue and what we need to focus on more.
Relationships are at the heart of learning, each day no matter what!

 
When faced with uncertainty, the immense pastoral care for our students during this crisis was vital. Teachers went above and beyond in their care for students. Teachers have worked hard to find innovative ways to connect with their children so that they feel valued, heard, welcomed, and accepted all the time. Listening to them one on one, in small groups, in large settings, keeping the time for lunch together, a snack together, and joining the zoom meetings 10 minutes earlier just to listen to their students. The purpose being to build trust again in a remote setting with a deliberate effort to provide support to the individual child in building skills and to cater for emotional wellbeing. Understanding and being empathetic of our students' circumstances have helped us individualize their needs, interests, understand their assets, and support them during this time. Social and emotional learning got woven and embedded into lesson planning as well as classroom culture in a more intentional and frequent manner. Much as we checked for understanding, we were constantly checking for wellness. Nurturing relationships is always at the core of our learning be it face-to-face teaching or online.  
 

Technological growth – good or bad?  

 
It's not only about technological growth but about pedagogical growth. We have all leveraged the digital world from Zoom to Hyperdoc, Flipgrid to Puzzle, Padlet, See-Saw, and many more. We all were building our own and our student's technology skills throughout this time. We soon realized, as we return to face-to-face teaching and learning mode, the newly learned technological skills will continue to influence our learners learning. Students will access materials from planners independently, such as google slides, pre-recorded videos, and other apps. This also allows differentiation and personalization to occur more effectively as students can have different tasks assigned. The digital world has enabled multimodal communication, new ways to create and share new knowledge, and provided opportunities to accelerate and connect learners and learning. It helped students' capacity for agency to take control of their own learning both within and outside the classroom walls.
Keeping Learner Agency at the core of everything we do 

 
Learner agency was introduced to us by the IB PYP: From principles to practice, the belief and true meaning of it came alive more during this time of online learning. Engagement strategies like connecting with students, allowing for choice, using passion projects to make lessons and units more meaningful and incorporating visuals and recordings to make the text more multimodal. As author and educator Kelly Gallagher says, "Engagement first, then content, then rigor." The biggest 'Aha' moment for the Neev team was when we explored and experienced different ways to assess the student's learning and to check their understanding. Rethinking assessment and looking for evidence of learning was the goal.  
How might we see student's learning as an assessment tool rather than using predefined tasks? Student portfolios, ongoing observations, anecdotal records, daily interactions, were all used as reflective evidence of the impact of learning. The big question for us was 'how do we know what students have learned in this mode of learning?' In the PYP, inquiry learning environment, the learning process is valued as much as the learning outcomes. Our focus was assessment for learning, closely observing students during synchronous classes, scaffolding them on one-to-one basis or in small learning pools, clarifying misconceptions just in time to develop their capacity to be independent learner, well-considered feedback to feed-forward for the next steps in learning. Tools used for monitoring and recording learning included open-ended tasks, written or oral assessments, self-reflection and a learning portfolio and learning log etc. 
The weekly reflection dialogue by leadership team with a small group of students was another powerful way of knowing students well and getting their feedback on learning and teaching approaches. Here students willingly share their understanding, challenges, learning journey, and reflect on their goals with us.  Assessment in the form of documenting students' learning and making the process visible is our new school learning. 
Personalized learning and small projects were wonderful strategies and practices that enabled everyday motivation and participation in the classroom. Building independence and autonomy was the first step; resilience, motivation, collaboration, and reflection followed it beautifully.  
Collaboration and empathy are essential elements of learning and growth.

 
The most inspiring part of the experience of remote learning was certainly the collaboration. Globally, teachers who posted uplifting messages and inspiring ideas on Facebook groups, technology blogs, Twitter, and Instagram inspired us. Teachers were able to upskill and access an enormous number of resources to achieve more in a shorter period of time. 
The IB Virtual Global conference, NEASC global conference, free webinars organized by experts in the education field to enhance online learning, and various practices and strategies shared by educators globally were examples of the incredible collaboration between members of the teaching profession. We hope we can apply and use this optimism as an inspiration as we continue educating, whether in person or online. Deepening respect for the dedication and resilience of teachers who overnight adapted to new ways of teaching and progressed rapidly from the 'Survival to Arrival' stage of learning are well described by Jennifer Chang Wathall. We wish to nurture this culture of collaboration, being empathetic and respectful to each other, with pedagogical growth underlying all this. il. We have been on the path of recharging and reimagining education, flipping the classroom and prioritizing in order to address growth, or reprioritizing connection and compassion over content as a means to positively student growth.  
And above all, this urges us to believe again in our image of the child as a competent, capable, powerful individual and learner who surprises us and motivates us to learn each day!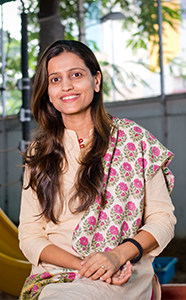 Kalpita is the PYP head at Neev Academy, North Campus. She has been associated with Neev from its early days and been part of Neev for14 years. She has hands-on experience from teaching various age groups, to being a Curriculum Co-coordinator and heading a campus. She is closely involved in Strategic Planning, Parent engagement, Curriculum development, Creating and documenting systems and processes and Teacher coaching and mentoring.