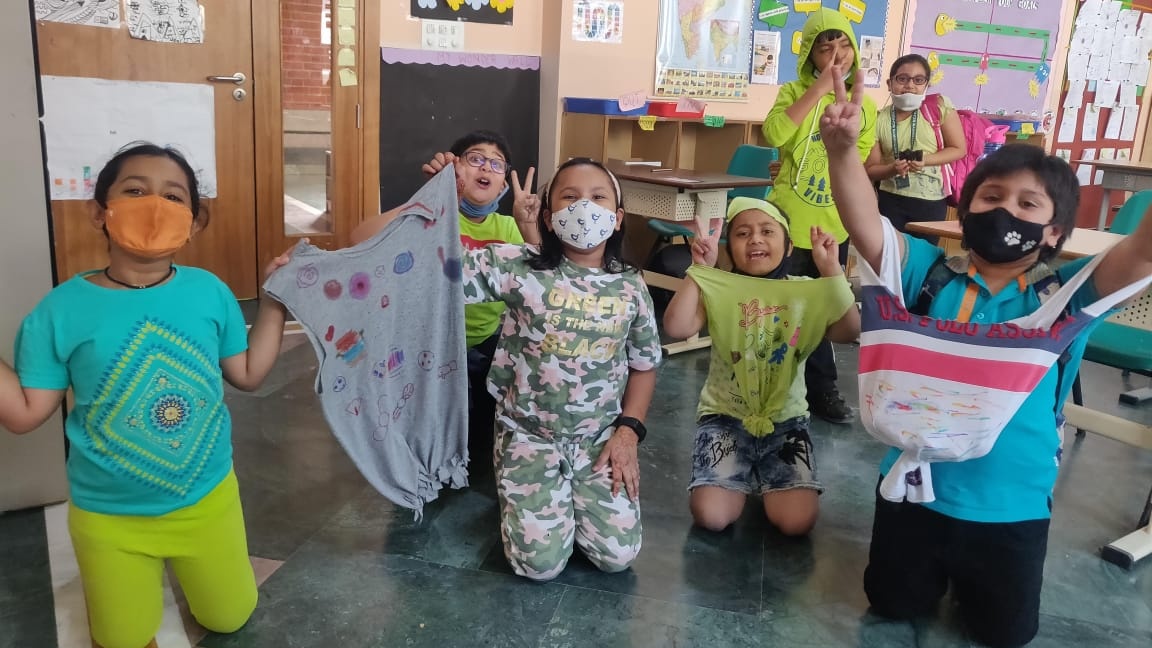 When a learning environment resonates with inspirational and motivational affirmations it can truly lead students to take powerful actions.
While inquiring into the transdisciplinary theme 'Sharing the planet' students at Pathways School Noida, India held extensive discussions on conflicts between human and nature, their causes, and their repercussions. The students spoke about the nature of human activities being responsible for the degradation of our planet. After many discussions, students were encouraged by their teacher to reflect and identify a method to resolve this conflict and transform their strong ideology of bringing peace into action, the students decided to start a class club.
They introduced their club by email to their teacher, in which they explicitly mentioned their aim to use the staircase strategy, a strategy they had learnt during circle time, to save the planet.
The Staircase strategy:
Start and Think
Students found motivation each time their teacher inquired from them about their progress. This scaffolding, and timely reminders inspired them to have a weekly class club meeting every Thursday. Soon these meetings became a regular feature for the students, and they came up with their club's name – 'Saving Earth Club', they designed its logo and framed the essential plans.
Planning
Keeping in mind their staircase strategy approach, they began collaborating and identified and implemented a few effective plans to save the planet; by reusing wastepaper in the class, thinking clearly before writing in their notebooks, recycling old T-shirts, and making cloth bags.
Doing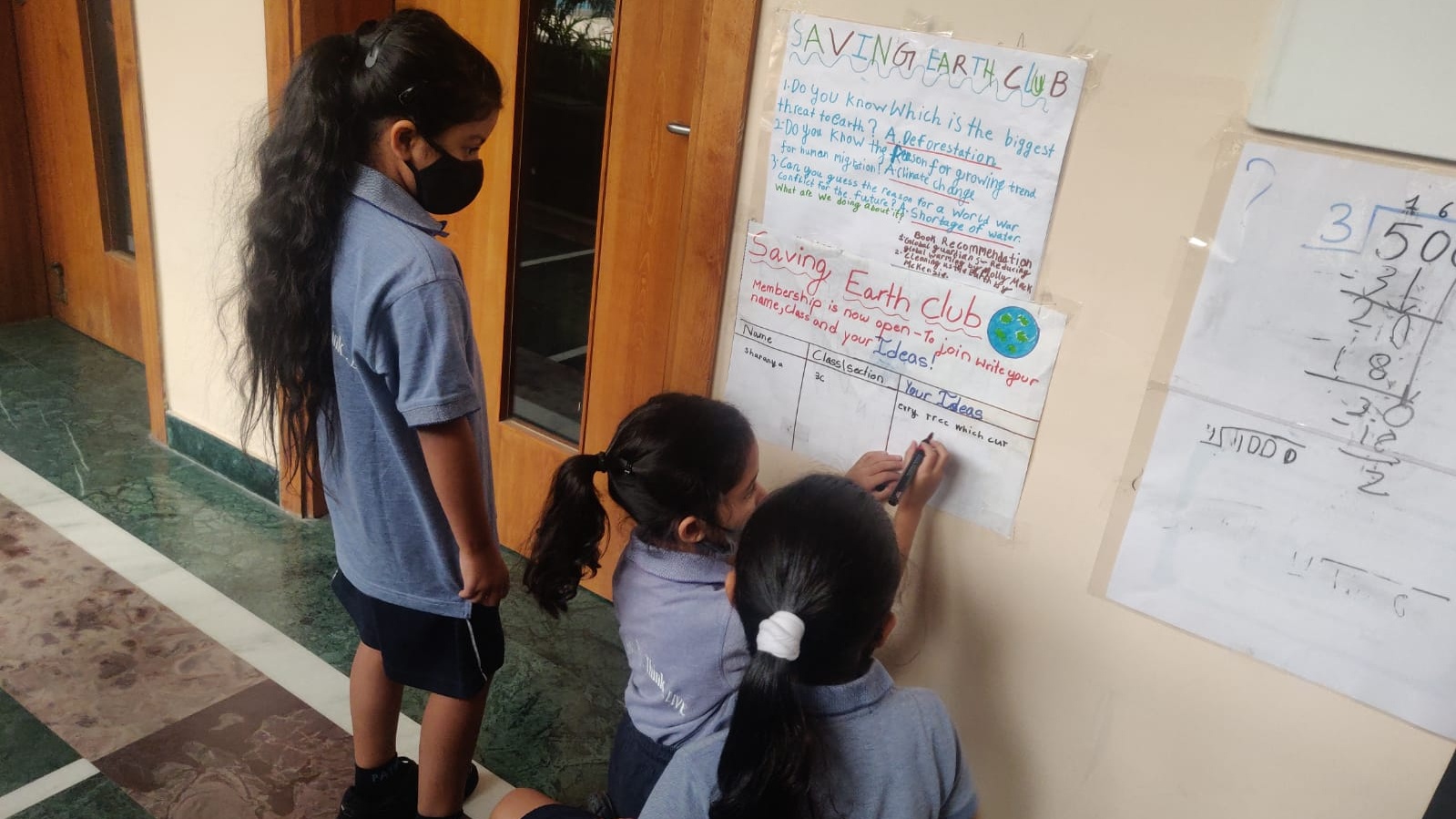 The celebration of Earth Day at school, opened a wonderful opportunity for these students. They found a way of extending the purpose of Saving Earth Club. They created charts and posters, mindfully using wastepaper, depicting different ways to save the planet. They put up an open invitation to join their club by displaying the membership chart outside their class. The founding members of the club invited the school's Deputy Principal and effectively persuaded her to take on the membership too.
Keep on doing
A student from the class volunteered to conduct a masterclass on creating papier mache from wastepaper. He taught his peers the skill to use waste newspapers and old papers by transforming them into useful objects. Each step was taught by him independently with intricate detailing and ownership.
Success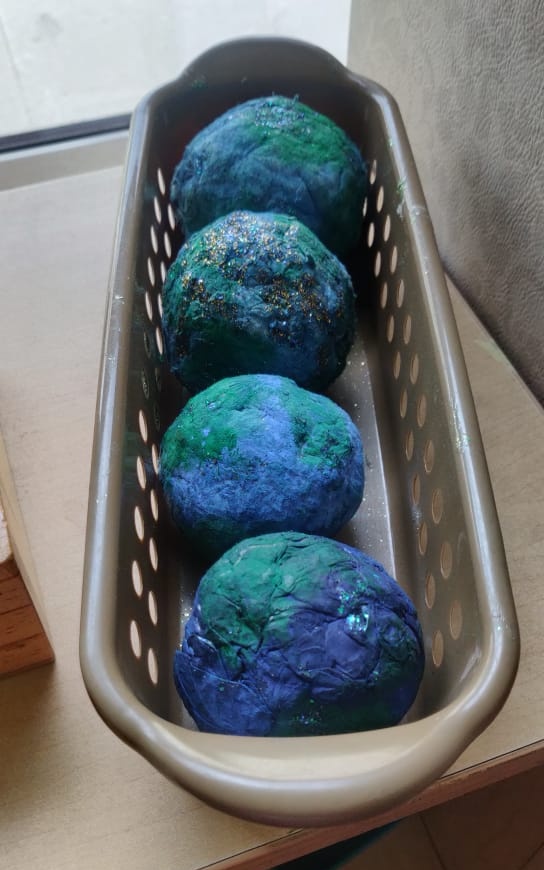 As part of the culmination of this unit, and to foster an entrepreneurship mindset, the students had to set up their own marketplace by selling a handmade product. The students once again skilfully used this opportunity to sell the papier mache earth shaped paper weights. Through this they not only developed as entrepreneurs but also advocated the cause and the essence of their Saving Earth Club's mission and vision.
Ms. Pooja Jain is an educator having spent nearly eight passionate years in the field of education and classroom teaching. For Ms. Pooja, teaching the IB curriculum is a journey which she unravels every time she enters her classroom. This journey has taught her to recognize and teach through the perspective of the learners. This simple strategy has always been rewarding both for her and her learners and has constantly resulted in laying foundations for engaging and intellectual classroom discussions and actions. Pooja never shies away from exploring new approaches, tactics, resources, and practices in her classroom.