Guidelines for submissions
All articles are welcome, however we are specifically interested in the following themes.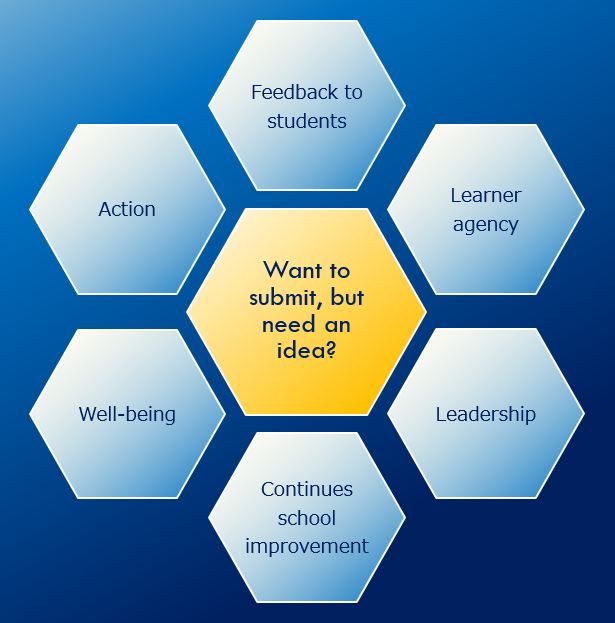 PYP practitioners are known to be dedicated and innovative teachers. Why not share your expertise and help other PYP educators learn from your experience?
The SharingPYP blog is your space to share tips, advice, strategies, experience and reflections for successful learner-centred practices for use inside the classroom and beyond.
We are looking for articles that illustrate both effective and innovative approaches to teaching and learning. Submissions should reflect the global nature and educational philosophy of the IB PYP, and highlight best practice in the implementation of the PYP curriculum framework.
Please use our template to submit your article (see submission pack below); send it to pyp.curriculum@ibo.org together with your photo, short bio-blurb and the forms. In your blurb, mention your Twitter domain and/or own blog link, if applicable. We promote published articles via Twitter (@IBPYP) to drive traffic to the blog.
FORMAT
Written submissions: 
should reflect the dialogue/thinking around IB PYP principles and practice
not be published elsewhere); however, a new take on an existing article is a possibility
500-750 words
may include supporting high resolution images/video clips*
may be edited by our quality assurance team and, therefore, should be submitted in a Word format (not PDF); y
Video submissions*: High quality, preferably no more than 8 mins + written summary of about 50 words
* Our PYP community loves to see students and educators in action. However, note that for all students featured in the photo and video submissions, parents will need to sign a consent form (forms are available below).  We understand that schools already ask parents to sign a consent form on the use of student images/videos; however, we do need a separate consent form specifically for use on the SharingPYP blog.

We retain final decision rights over headlines and we do not publish pieces that come across as promotional.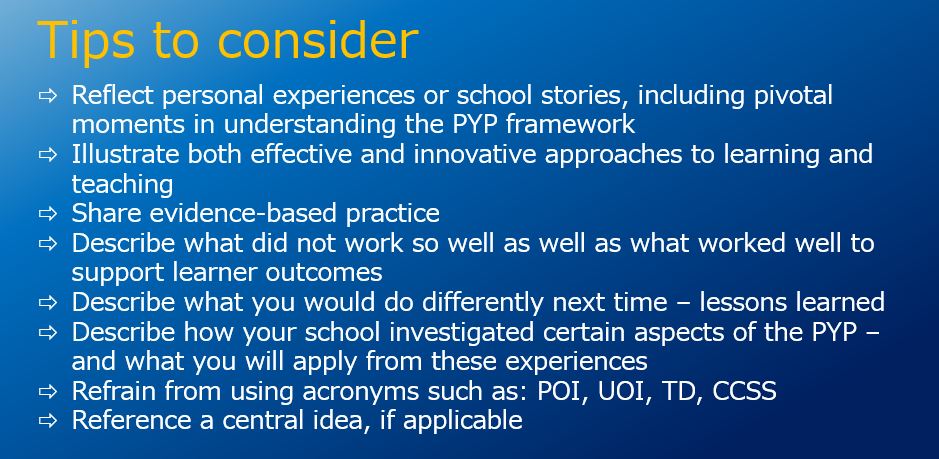 SAMPLES
Below are sample submission forms completed by PYP teachers:
Sample written article submission
Sample video submission
SUBMISSION PACK
To get your submission pack, click one of the links below.
– Template for article submission (please submit your article in this format)
– Copyright permission form (this form is required)
– Video & image consent form (when submitting videos and/or photos/images of minors or adults)
 SUBMISSION PROCESS