The IB is very pleased to announce a new video called PYP in an early years setting which is now available on the IB public website in English, French and Spanish. In the video, teachers tell us how the programme sets up life-long learning for the youngest members of our community and how they are the role models in classroom where they do not demonstrate themselves as the sole source of the knowledge. Respecting students and seeing them as capable people is the key message. "When you believe and trust them, they will bring a world out of themselves."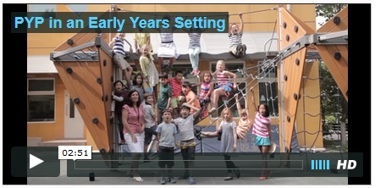 The video is also available in the IB digital toolkit (see programme videos folder) and is a powerful communication tool for PYP schools to use. Information on how to embed the video on a school website is available in the IB brand guidelines.
Did you know: we also have a PYP early years brochure within the digital toolkit available in English, French, Spanish, Indonesian, Chinese and Arabic? The brochure underlines the importance of the early years and supplements the above mentioned video.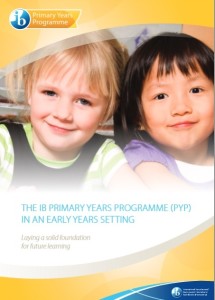 And finally, in the IB digital toolkit you will also find the Frequently Asked Questions about the PYP. This flyer is part of the parent pack.