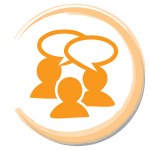 IB is looking for IB educators who are curriculum coordinators, learning specialists, and other educators  who are directly responsible for curriculum development and mapping in their schools to participate in a meeting scheduled for 9 – 11 February  2015 at the IB office in The Hague, Netherlands.
These meetings will focus on mapping the skills, concepts, and approaches to teaching and learning across the IB programmes to a set of technology-related skills. This is a follow-up to a meeting held in July that focused on the structure and content of an upcoming guide to technology integration in IB schools. This meeting in February 2015 will be more detailed and requires deep understanding of the programme(s) the participants are involved in.
Please note: for these meetings, it is not necessary to be "tech-savvy" and in fact it may be helpful if technology is not a strong area for some of the participants. These meetings are meant to dig deep into how the curriculum is articulated in schools, with or without technology integration, then to connect technology-related skills and concepts to the existing IB curriculum. Someone who is not heavily involved with technology may have some helpful insights. The specific information about guide concepts will be sent to participants when the group is chosen by 13 October 2014.
Please express your interest by 30 September 2014 by emailing your CV and letter of introduction to Pilar Quezzaire (pilar.quezzaire@ibo.org), curriculum manager for Online Learning.