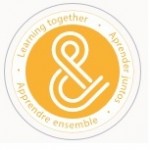 Join the PYP team in Hyderabad!
Members of the PYP team are attending the IB Asia-Pacific regional conference in Hyderabad, India from 17 to 19 March 2016. We would like to invite all those attending the conference to join our session and stop by the PYP table to meet the team, ask questions about the programme, and make new connections with IB educators. Do not forget to collect the Stay Up To Date with the PYP document at our table!
Conference session: Constructing meaning together through language learning
Date and time: Check the conference schedule here
Description: Learning together is inherently linked to learning language, communicating and developing literacy. Students need literacy as a basic foundation to be successful global citizens in a world that is increasingly technological, multimodal and multilingual. Educators need to be confident in their pedagogical approach to support students as they develop their language skills to create new ways of constructing meaning through language, and this from the very early years on.
Participants will explore ways in which the latest research on language and literacy in IB programmes can inform how students develop literacy skills through specific language interventions but also across the curriculum. Practical ideas and suggestions will be proposed to explore the PYP as a useful framework to implement classroom practices that are inclusive of students' complex language profiles and that promote creative, flexible and innovative understandings of what it might mean to be literate both now and into the future.
Conference session: Playful inquiry in early learning communities: A provocation
Date and time: Check the conference schedule here
Description: Are y­­ou are interested in building a learning community through play? In this session, we will explore the role of play in inquiry and as an approach to creating learning communities in your setting. We will share theories and research that support playful engagements for life-long learning.  Together we will reflect on the image of child, image of teacher, relationships and learning communities in your schools.
Take away for participants:
– Play and inquiry: perspective of early and primary educators (theories/research);
– Image of a learner in our communities (Agency);
– Play is for all life-long learners (PD pathways).
Conference session: Coordinators' Forums
Date and time: Thursday, 17 March at 08:30-10:30 hrs
Description: These forums are a valuable opportunity for coordinators to connect with the regional office and school services staff. There will be two sessions held at the same time, but different meeting rooms: one session will be for beginning coordinators (0-2 years) and the other session will be for experienced coordinators (3+ years). Please register below for your attendance by 10 March 2016.
New PYP Coordinators registration link: click here.
Experienced PYP Coordinators registration link: click here.
Be on the lookout for live tweets from the @ibpyp account (#IBHYD2016) and join the discussion. Tweet a comment about your favourite PYP session(s), new people you connected with or something you will take away and implement at your school.
We look forward to seeing you in Hyderabad.
PYP development team