The 'C' days initiative encourages students to share their cultures, as well as improve the surrounding areas
Each August, all students at IB World School International Academy, in Detroit, US, pledge their services to fellow students and the local surrounding community as part of an annual 'C' days initiative, which stands for 'community days'.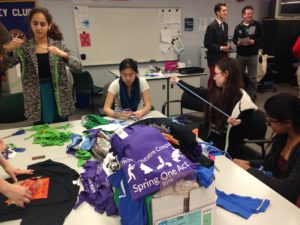 On campus, students design sessions, which allow them to share their cultural traditions with their peers. Students have taught henna tattoo instruction and how to roll and cook traditional Chinese dumplings, for example. An IB Diploma Programme (DP) student recently taught students how to cook healthy foods in a college dormitory room.
DP English Teacher Sarah Clancy says: "We encouraged students to take the lead with these projects and the results make a difference to people in need of being uplifted. They take risks by sharing such a deep part of themselves and those who explore something new do the same."
Students have also worked within their communities to make a change. For example, they've created audio books for struggling readers in Detroit's public schools, made soups for local senior citizens living on their own and crafted toys for dogs to donate to local charities. Students have also planted urban gardens, tidied parks, cleaned shelters and improved outdoor spaces.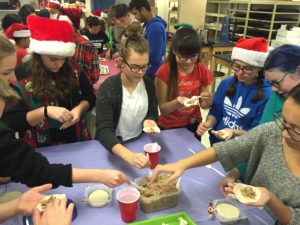 Several students have been inspired to take further action. "They have used the contacts made at the social service agencies to continue working with them in their own time. They also use the skills learned from the leadership and service experiences to expand their horizons," says Clancy.
Explaining the idea behind C-days, Clancy says: "As a school, we asked ourselves the question 'what can we do to create a better and more peaceful world through intercultural understanding and respect?' and these days begin to address this question.
In hands-on and creative ways, we took action to look outward and, through this, we have embodied the IB Learner Profile."
---
This article is part of a series of stories from IB World magazine that bring to life the wonderful initiatives undertaken by IB students and educators from around the globe. Follow these stories on Twitter @IBorganization #IBcommunitystories. Share your great stories and experiences: email editor@ibo.org