'Made in Brasil' project promotes social and educational justice in Brazil
To celebrate their country's language, students, staff and parents at IB World School St Nicholas School, in São Paulo, Brazil, regularly write poems and short stories in Portuguese. Every year, around 60 stories are published in an anthology called 'Made in Brasil' and sold to the local community – the funds are used to buy books for a school in Paraisópolis, a less fortunate neighbourhood.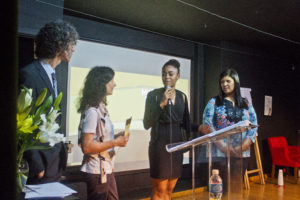 The project, which has been running for five years, stimulates creativity and taps into students' love for reading and writing.
"Everyone creates stories and poems with enthusiasm, and seeing so many people involved in writing literary texts in a school is rewarding," says Anderson Borges Costa, Head of the Portuguese Department.
It's a way of bringing students, families, staff and teachers together. It creates bonds and cements the idea that the school is a place where we all can learn together, a place where we can create tools to make the world a better place for all."
St Nicholas School works with the CCT (Centro Comunitário de Trabalho), in Paraisópolis, where many of the children live in a Favela. CCT students also contribute stories and poems to 'Made in Brasil'.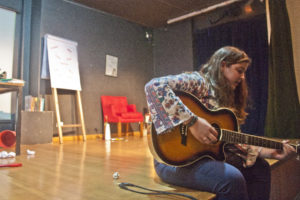 The books are sold as part of a ceremony, hosted by St Nicholas School students, which includes a musical presentation and a theatrical performance. Last year, St Nicholas School raised around US$1,000, and donated hundreds of books to CCT's library.
Borges Costa says: "Students have learned that by being creative, by taking risks, by not being afraid to try, by being open-minded, by being communicators, reflective and caring, they can be active players in the educational process they are part of. And they become very proud of it.
'Made in Brasil' is a way of promoting social and educational justice in Brazil by encouraging our community to produce literature. We do believe in the power of the words."
This article is part of a series of stories from IB World magazine that bring to life the wonderful initiatives undertaken by IB students and educators from around the globe. Follow these stories on Twitter @IBWorldmag #IBcommunitystories. Share your great stories and experiences: email editor@ibo.org