Rachel Myrick is a 2009 IB graduate from North Carolina, currently completing her Bachelor's in Political Science from the University of North Carolina at Chapel Hill. Having recently been awarded a 2013 Rhodes Scholarship, next year she will pursue a Master's in Philosophy at the University of Oxford. She spoke to us on earning the prestigious opportunity and how her IB experience helped her reach this goal.
---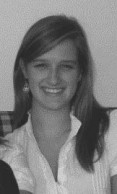 What was your favourite experience while in the IB programme? Was there a particular aspect (CAS, Extended Essay) that you enjoyed the most?
I really valued the IB Program's emphasis on a well-rounded and holistic education. The Creativity, Action, and Service hours, for example, stressed a value in a high school education that extended beyond academics. I think recognition and reward for engagement in other activities that students are passionate about (from sports to community service to leadership opportunities) is a really positive thing.
I also enjoyed the opportunity to pursue my own research project as a senior in the IB Program. Ironically, I believe I wrote my Extended Essay on political violence and the reconciliation process in the Argentine Dirty Wars, a topic that still interests me. I'm now writing a senior honors thesis about ethnic conflict reconstruction, so in a way, those two processes have paralleled each other.
Is there anyone in particular that inspired you while you were an IB student? While a university student?
Both in high school and in university, I've been the most inspired by teachers and professors who have dedicated their lives to research and teaching. I've had so many extraordinary teachers and mentors along the way, and I know I would never be headed to Oxford without them. Certain teachers and professors at Myers Park High School and University of North Carolina went above and beyond to engage with me outside of the classroom, to provide me with extra reading material or guidance in a particular field, and to patiently answer my questions. I can't express enough thanks to these incredible people.
Do you feel the IB prepared you for university? What aspect of the IB program helped you the most as you entered college as a freshman?
I definitely feel that the IB program – both in terms of its holistic curriculum and in terms of its academic rigor – prepared me for college. I would say that the vast majority of Myers Park IB graduates probably feel the same way. I think this is particularly because the IB program emphasizes critical thinking rather than memorization and regurgitation. Strong writing, public speaking, and in-depth analysis are all skills that my high school IB program emphasized. Many students don't get exposure to these skills until college.
What kind of recognition did you receive at your undergraduate university for your IB experience? Did you receive transfer credits or scholarship offers?
University of North Carolina at Chapel Hill takes both IB and AP credit, so because of the transfer credits coming in, I had the opportunity to explore a lot of different subject areas without the need to take dozens of general education requirements.
I did receive a scholarship to UNC called the Morehead-Cain Scholarship. The Morehead-Cain Scholarship is a four-year, fully funded merit scholarship on the basis of scholarship, leadership, service, and physical vigor.
What has been your favourite experience at UNC to date?
Tough question – I think my favourite academic experience at UNC has been designing and teaching my own seminar class ("Genocide Reconciliation through the Narrative"). UNC offers a really interesting program that allows about ten students each year to propose a course, work with a faculty mentor to build the syllabus, and teach a semester-long class. That experience for me solidified my interests in research and teaching in the area of ethnic conflict resolution.
What are you most excited about as you prepare to head to Oxford?
I'm most excited about getting the opportunity to really specialize in one particular field. I've gotten to spend most of my undergraduate education in a lot of very interdisciplinary classes, which I have really enjoyed. Now, I'm looking forward to narrowing my focus and reading and conducting research on subjects that I'm very interested in – specifically on ethnic violence and post-conflict reconstruction.
What kind of university experience have you had outside of the classroom? (clubs, sports, music, hobbies, etc?)
Outside of class, I've been involved in the student board for the UNC Honors Program and in founding and co-organizing TEDxUNC (an independent, university-wide TED conference). I also currently serve as Student Body Vice President.
I've been lucky to be in a scholarship program at UNC that also funds summer internships and enrichment opportunities. I've gotten the opportunity to work at a domestic violence shelter in Belize, a development organization in Cambodia, and a strategic consulting firm in Washington, D.C.
To what extent has the IB played a role in your decision to pursue an interest in international studies/international aid?
The IB program was instrumental in both encouraging me to explore international topics (I'm headed to Oxford to pursue an M.Phil. in International Relations) and in exposing me to an international education. I think it is definitely one of the primary reasons that I am interested in going abroad for graduate school. I have realized that when it comes to studying ethnic identity and post-conflict reconstruction – the fields I hope to study at Oxford – exploring these topics through an international lens is really important.
What advice would you give to students who wish to pursue a similar field? 
I'd advise students interested in studying International Relations or any topics related to conflict resolution in college and beyond to approach the subject from many different angles. It was only after I had experiences exploring conflict resolution through a variety of lenses (narratives, academic disciplines, policy work, non-profit work, research) that I decided it was a topic I wanted to devote my career to studying. I think a passion for a particular subject is much more important (and less limiting) than a passion for a specific discipline or field.
Have you traveled overseas before? Do you feel your experience in the IB aided you/will aid you in communicating or understanding other international cultures?
I have traveled overseas a fair amount. As I mentioned earlier, I have spent two summers abroad – one in San Ignacio, Belize and one in Phnom Penh, Cambodia. I also spent a semester abroad in London. It was when I lived in England that I first got interested in studying at Oxford.
I remember in high school participating in "International Week," which was an event that our IB Council would put on each year showcasing different global cultures. I think that early exposure to traveling and different cultures made me eager to work, live, and study abroad at various points in college.
What are your goals for your time in the UK?
Hopefully to successfully finish an M.Phil en route to a doctorate! I'd also like to travel a fair amount, particularly in Central and Eastern Europe.
Do you have any advice for recent IB grads entering university?
In college, I'd advise IB students to pay attention to anything that grabs their attention. College is a great time to explore a host of different topics and interests, and I think it's important for students, especially as first years, to follow their gut instincts in deciding where to get involved and what to study.
Would you like to see an incredible alumnus featured on the IB community blog? We love sharing IB alumni stories! Email us at alumni.relations@ibo.org.