The new design technology course has been developed as part of the sciences subject group review in the Diploma Programme (DP). The new course aims to facilitate the development of students as designers, focusing on invention and innovation.
By exploring the nature of design (NOD), students discover: how designers of different disciplines work, the use of different but complementary and sometimes overlapping aspects of design and the issues that are common to them all.
The concepts and principles specified for each topic encompass the essential understandings that students need to develop in order to become effective designers. Coupled with NOD students will study:
Core topics
Human factors and ergonomics
Resource management and sustainable production
Modelling
Raw material to final product
Innovation and design
Classic design
Additional higher level topics
User-centred design (UCD)
Sustainability
Innovation and markets
Commercial production
Assessment
All DT students complete a design project as an internal assessment task. The design project allows them to demonstrate their investigative, analytical, design thinking, design development, prototyping, testing and evaluation skills and mirrors the design processes used across the various industries that integrate design practice.
At SL, the design project requires students to identify a problem and develop a solution. It is assessed against four common criteria:
Analysis of a design opportunity
Conceptual design
Development of a detailed design
Testing and evaluation
At HL, the design project is extended to include aspects of innovation. The design project is assessed against two additional criteria:
Commercial production
Marketing strategies
Below are testimonials from IB DT students and the Design and Technology coordinator at NIST International School, Bangkok, Thailand.
---
Ting-Ting Chou, IB Graduate 2010
NIST International School, Bangkok, Thailand
B.A. Industrial Design, Shih Chien University, Taipei, Taiwan
---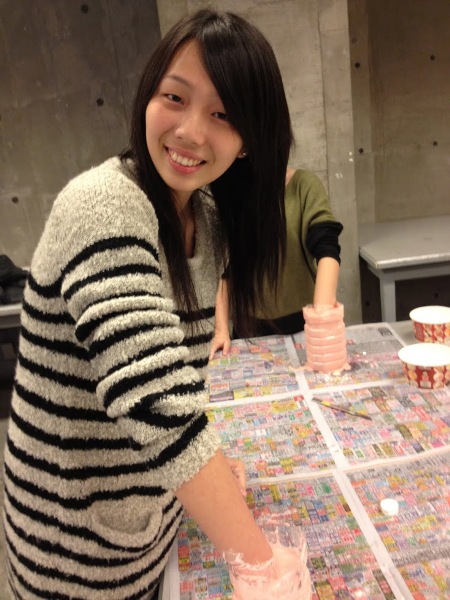 "Taking IB Design Technology has helped me with my design studies in university. Through the workshop practices and design basics that we learned in DP design technology, I was able to recognize and use many of the tools and machines provided at university. I also was already familiar with some design-related terms and skills before my professors started explaining them.
In addition, as we were required to build a model in IB design Technology, I was fortunate enough to have the outcome in the portfolio for my university application. It was also an opportunity to experience being in the design field and see if you are actually interested in it or not.
From what I have known, many of my classmates from Design Technology pursued in design-related majors, such as furniture design, fashion design, interior design, advertising and design management. To sum up, I would say that taking Design Technology was definitely a factor that led me choose what I major in now. As an industrial design student, I felt that my freshman year was a little easier with the previous preparation I have done in IB Design Technology.
Not only did it inspire me to pursue further study in field of design but it prepared me well for my freshman year as much of the course was an extension of work done in IB DT in particular the Design project and investigations using the design process."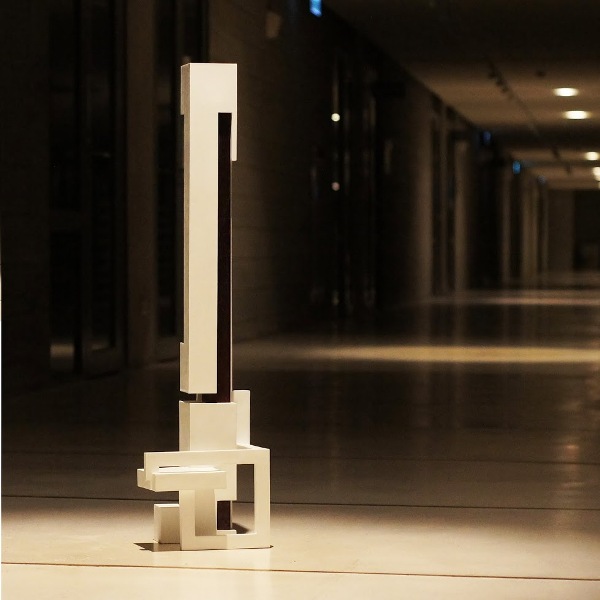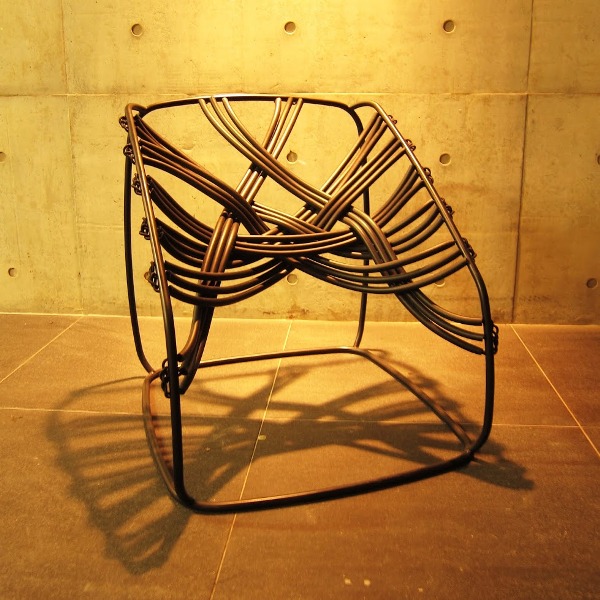 Projects that Ting-Ting completed during her IBDT course.
---
Stella Lin, IB Graduate 2009
NIST International School, Bangkok, Thailand
B.Ed. Graphic Design and Advertising, University of Southern California
---
"I graduated from The New International School of Thailand in 2009. My IB higher-level courses included Design Technology, Visual Arts, and Economics. After graduating from the IB program, I went to the University of Southern California to pursue a degree in Graphic Design and Advertising. Upon receiving my Bachelors degree, I went on to work full time at an Advertising Agency in Los Angeles. Though it has been 5 years since my IB days, I still find myself utilizing the things I learned in Design Technology during my college years and at my current job. One of the biggest topics that really applies to the real world is the 'Design Cycle'. I really believe it teaches students to think in a broader sense and stay organized when creating a solution to a problem. At my Ad Agency, we go through the exact same cycle when creating a TV commercial or Marketing Campaign for our clients.
Luckily my position allows me to be part of every step of the process. For example, we start off by setting up an 'Insight Meeting' to learn as much as we can about our clients and the problems they have – we discuss the goals they want to achieve and the target market they want to appeal to. After the meeting, the agency makes a Strategic Brief that helps power the entire project, very similar to the Design Brief and Specification we type up for our DT projects! To me Design Technology isn't about the final product, but the journey that goes into doing it. It has taught me to always think deeper and harder when solving any problems in my life, whether it's deciding which new car to buy, or helping a client achieve their advertising goals, DT has trained me to think smarter and to plan better."
---
Deryck Ashcroft, Coordinator of Design & Technology
NIST International School, Bangkok, Thailand
---
"Only six students studied DT in 2006 when I began working at NIST. Since then we have had an exponential increase in enrolments to our current class of 33 students—this is nearly one third of the total year choosing DT. A variety of reasons explain this; it is one of the most popular group 4 options, and more universities recognize the course but, most of all, I believe more students are considering design-related careers. Increasing numbers of higher education courses and careers require a good understanding of the design process and terms such as 'green design' and 'sustainability' are everyday concepts that are a major focus in all industries.
The new DP design technology course considers the current trends in society with topics such as user-centred design, marketing and branding, product life-cycle, etc. People need to solve practical problems every day and to know how to do this through the design process and design skills is essential.
The course considers the theoretical knowledge of markets, materials, production methods and human factors. Some of our past graduates have said that their design project portfolios impressed universities and employers because they able to truly show their talents and real-life understandings. They have also said that the course has really helped them with their studies as many skills and techniques are used in their college years.
It is a very exciting time for DT and it is a subject that should be considered for many students for a range of career paths pursued. I hope that universities can truly understand the importance of the course and remove the stigma of it sometimes not considered as an 'academic subject'. I believe that it is a subject that truly connects with the real world and can only help students in universities and in many careers."