Minecraft is now a firm favourite for students and teachers alike. Educators tell IB World Magazine how they use the popular computer game in the classroom.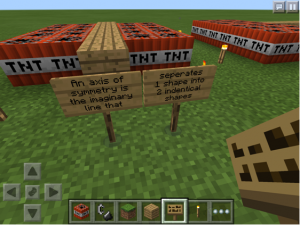 Minecraft is quite a gaming success story. Since the full version of the software was released in 2011, the open-world game, which simply put, allows players to create anything they like from building blocks, has sold over 60 million copies, making it the best-selling video game to date.
More interestingly, Minecraft's popularity goes beyond stereotypical gamers. Many teachers are now using it in lessons and TeacherGaming LLC, a Finnish independent game studio, has launched MinecraftEdu in partnership with Mojang, the game's developer, to deliver the software to schools. MinecraftEdu is now used in more than 5,500 school across more than 40 countries.
Flexible and fun
Mikael Uusi-Mäkelä, learning developer at TeacherGaming LLC, has seen teachers use Minecraft for topics from quantum mechanics to pixel art. But, as an English as a foreign language teacher himself, one of his favourite examples involves creating a world where students have to speak the same language. As they will have to collaborate, this will simultaneously improve their language skills. He feels the game creates a powerful immersive experience, similar to visiting a foreign country in reality, on a budget.
"Taking students to Germany to learn German or to Egypt to study the pyramids would be lovely," he says. "But for many that's unfeasible."
"Minecraft is flexible, so it can be adapted for a range of content areas," explains Colin Gallagher, Paterson Campus Technology Integrator, ISS International School, Singapore and author of Minecraft in the Classroom. He is also developing a world which re-creates the trench environment in World War One for an MYP humanities unit. "If your subject relies on students' creativity and collaboration to express their learning, Minecraft offers students space without too many limitations. But, if you want to use Minecraft as a content delivery platform, you can do that too."
Students' enjoyment of the game is an obvious advantage as well. "Instead of working against your students, work with them," says David Veronesi, teacher of individuals and societies, International School of Tanganyika, Tanzania, who uses Minecraft with MYP students.
"The game appeals to students' curiosity, creativity and expression," adds Daniel Flynn, Technology Integrator, International School of Tanganyika.
Teachers are Minecraft fans, too. Gallagher plays games in his spare time and MinecraftEdu's founders first introduced the software into their lessons because they enjoyed it themselves.
Overcoming stereotypes
But not all educators are eager fans from the beginning. Elani McDonald, teacher at Halcyon London International School, UK, initially trialled Minecraft in her lessons as a way to challenge her own beliefs about games.
"I believed games were a waste of time," she explains. "Then, I was asked to do a staff learning project, so I focused on gaming. Research was saying it was great and I wanted to see if for myself. I wondered if it really did work in a classroom setting, or was it just somebody who wrote a theoretical paper?"
McDonald is now regularly using Minecraft to teach mathematics and her students have recently created a short film about a geometry project they completed using the game.
Likewise, not all students love gaming. Veronesi and McDonald both had to convince some students to give gaming a go: "'Have an open mind. If you don't like it, we can go back to traditional methods' I said to them," recalls Veronesi. "But after one class, they were won over."
And, because Minecraft hands some of the teaching back to the students, it means giving up a degree of control. This can make some teachers uncomfortable.
"When they see students getting excited, most teachers decide to make the trade-off of giving up control," says Uusi-Mäkelä. "But it's hard, especially for less experienced teachers."
Deeper learning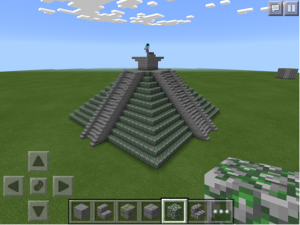 But does this discomfort reap rewards? McDonald says that her students' grades have improved since she introduced Minecraft into lessons, and she's noticed them adopt a more reflective learning style, too.
"We were building pyramids and the students began reflecting on how ancient civilizations used structures, even though this wasn't a planned part of the lesson," she says. "This reflection came so naturally."
Teachers have also noticed their students becoming more engaged with their learning.
"When I set students a topic for a Minecraft project, they get into the game but they also get into the research about the subject because they want to build more sophisticated objects," says Veronesi. "You have lesson plans and guidelines for the research but they go even deeper."
But is this all just another passing fad? Or could games in the classroom be here to stay? TeacherGaming has embarked on KerbalEdu, which hopes to do for space-themed game Kerbal Space Program what MinecraftEdu has done for Minecraft. Uusi-Mäkelä believes the difference between these new classroom games and their long-forgotten predecessors is a focus on entertainment.
"Many learning games struggle with getting the game part right," he concludes. "Usually, the educational content is top notch but the games are not on a par with what children play in their spare time. What we need to do is take the entertaining games, which are already fun, and wiggle in the educational content, because it needs to be engaging."
Are you using computer games to teach? Let us know about your experiences by emailing editor@ibo.org