From the archives: IB World magazine regularly highlights graduates of the IB Diploma Programme. Darryl Sharpton, Coral Gables High School, USA was featured in May 2011 when the giant Houston Texans linebacker was taking the NFL by storm.
---
It's a common assumption that you can't have both brains and brawn. That idea would not cut much ice with rising American football star Darryl Sharpton, who has spent his life challenging stereotypes on and off the field of play.

The 23-year-old linebacker graduated from the IB Diploma Programme at Coral Gables High School, Florida, USA, one of very few professional sportspeople to follow such a route. He then combined a degree in finance at the University of Miami with college football. Faced with a choice between a career on Wall Street and a place in the NFL draft, sport won out for the time being.

Sharpton has just completed his first season as a professional for the mid-table Houston Texans, starting six games and recording 34 tackles and a sack, which he describes as not bad for a rookie.

His campaign was marred by a broken hand and a shoulder injury, but as he mischievously admits, it was the physical side of the game that first attracted him to gridiron: "I love that it's such a full-speed, all-out game. You get to cut loose, playing like a little kid. Also, you can do things that if you did in real life, you'd get thrown in jail."

The nephew of civil rights activist Al Sharpton ("I've always felt like I had a family name to uphold"), Darryl wanted to be a footballer from a young age. But despite his ability, achieving his dream has involved plenty of dedication. "I would run and lift weights after school," he says. "I wouldn't go out much socially as I needed to do sport and do well in class. But the teachers never babied me. They expected me to do the same work as everyone else. It was frustrating, but it kept me focused."

Mixing highly academic studies with a fledgling sports career is a rarity, even in North America. Continuing to pursue an external career after turning professional is almost unheard of, yet Darryl continues to be fascinated by business and even wants to secure an internship at a major financial institution during his off-season. He also enjoys traveling and learning languages, speaking fluent Spanish. "The IB Diploma Programme opened doors for me to learn about different cultures," he says. "It made the world a lot bigger for me."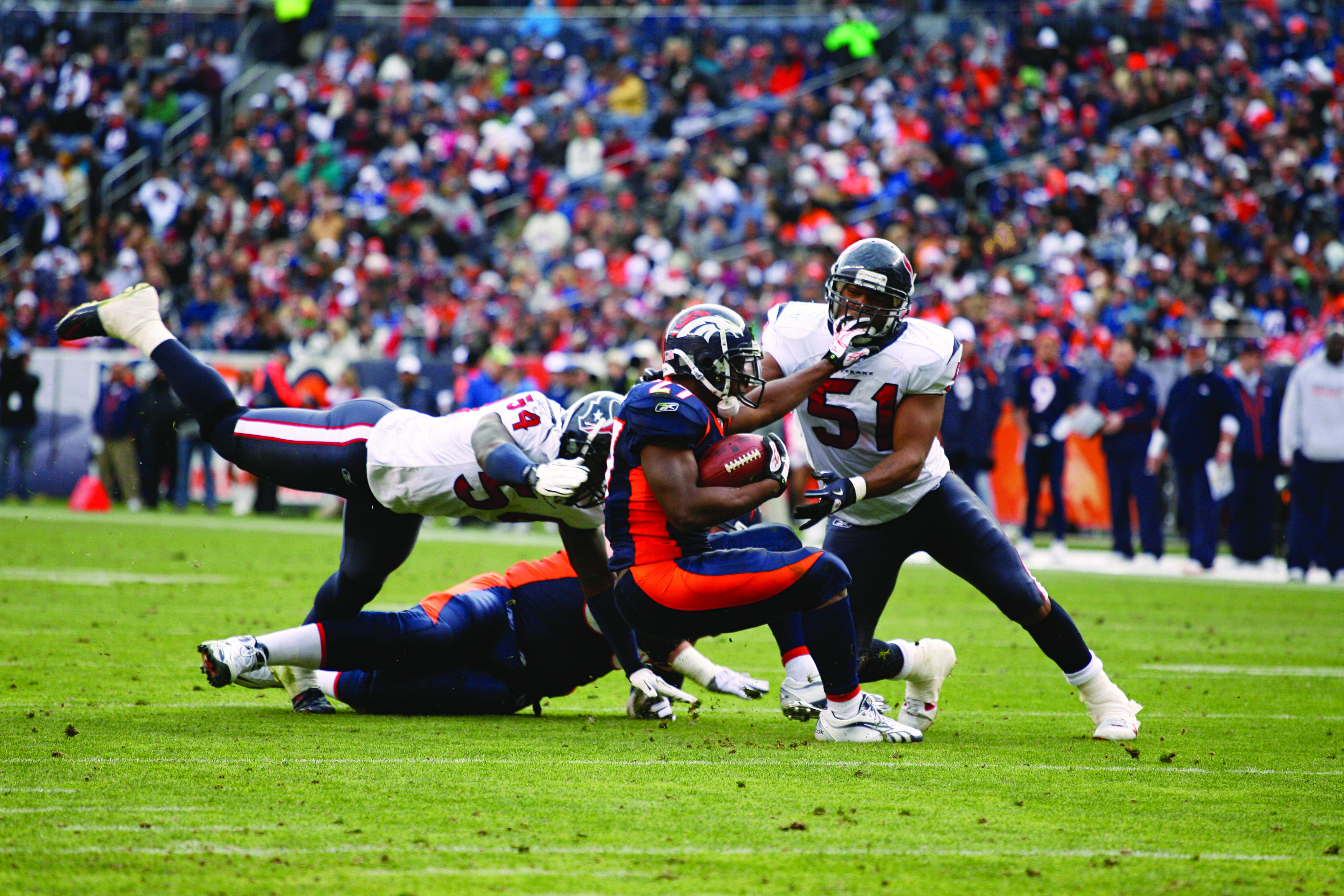 His interests make him unusual among fellow athletes, and often surprise people, he admits. "If you look at how I'm built, with this big neck and these big shoulders [he weighs 236lb], I look like I wouldn't know anything about that stuff. At college, people would assume that because I played football, I wasn't as smart."
"In my first week, a teacher told me that a challenging course wasn't right for me. That lit a fire in me and I was determined to be the best kid in that class. I ended up with the top grade."
As he begins his second season, which many NFL experts believe could mark his breakthrough, Darryl is determined to keep on confounding expectations. There are a lot of smart athletes out there, he says. Unfortunately, there are a lot of dumb ones too, and that creates a stereotype. That's why I have to prove myself on and off the field.
---
This story originally appeared in the May 2011 issue of IB World magazine. Are you an IB graduate? Join the IB Alumni Network by visiting www.ibo.org/alumni.