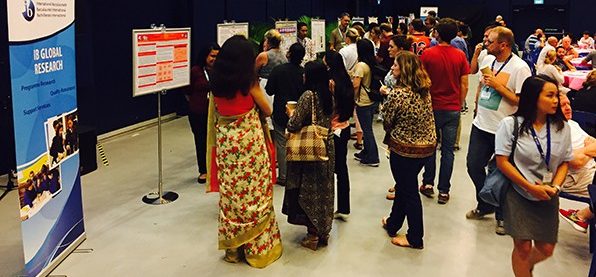 Did you know there is a wealth of research being conducted by IB practitioners within the IB community? Many IB teachers, programme coordinators and heads of school conduct fascinating practitioner research, often as part of their master's or doctoral studies. For the first time, IB practitioner researchers had the opportunity to share their findings through poster presentations at a regional IB professional development event in Hong Kong.
What is a research poster presentation?
A research poster summarizes a study concisely and attractively, in order to publicize the research and to generate discussion. The poster itself is generally a mixture of brief text combined with tables, graphs and figures to explain key aspects of the study.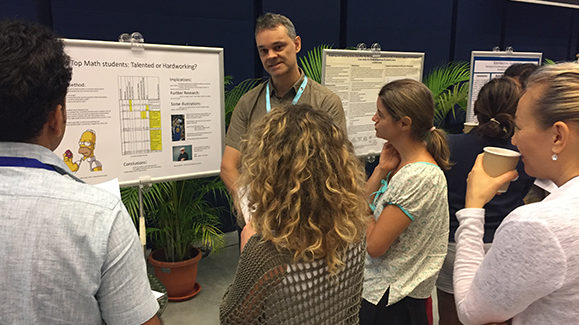 Sharing IB practitioner research
Researchers had the opportunity to present their findings to workshop attendees in Hong Kong, to engage in discussions with fellow IB practitioners and to connect with others with similar interests. Presenters highlighted their research on topics such as social-emotional learning across programmes, self-regulated learning in the arts and pedagogical leadership among DP coordinators.
"These posters allowed our researching practitioners in Hong Kong to easily convey their findings in a format that was both informal and interactive," said Bradley Shrimpton, IB Senior Research Manager. "They said they found it really handy in provoking discussion, while also giving them a perfect opportunity to get to know IB colleagues and other members of our IB community."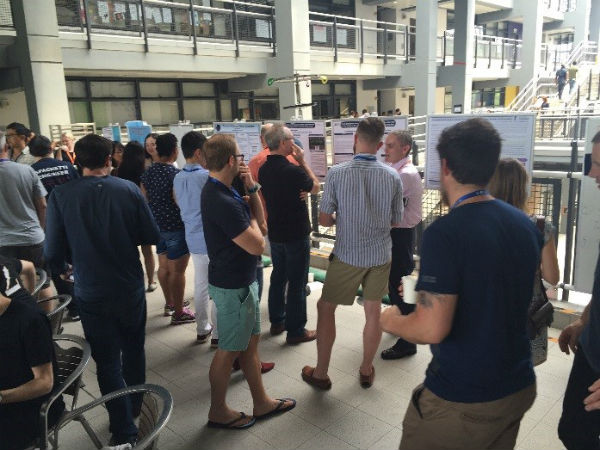 Presenters themselves were also enthusiastic about the opportunity to share their learning:
"The poster presentation session brought practitioners and researchers together and created a space for discussion. It was a great opportunity to share valuable insights about different issues in education and learning contexts in Asia." –Marina
"Having the opportunity to present my findings in a more informal setting was helpful, both in connecting back with the main themes of my research, but also connecting with IB colleagues in a way that isn't captured if presenting research during a formal presentation. I would think this would have huge potential as an adjunct to IB workshops as well as perhaps for regional conferences." –Nick
"Distilling my master's action research paper into a poster was both an unexpected challenge and a pleasure. Sharing the lessons learnt with colleagues helped me to learn more about the impact of Hong Kong culture on social-emotional learning and academic resilience in an IB World School."–Felicity
Top five tips for creating a poster with your research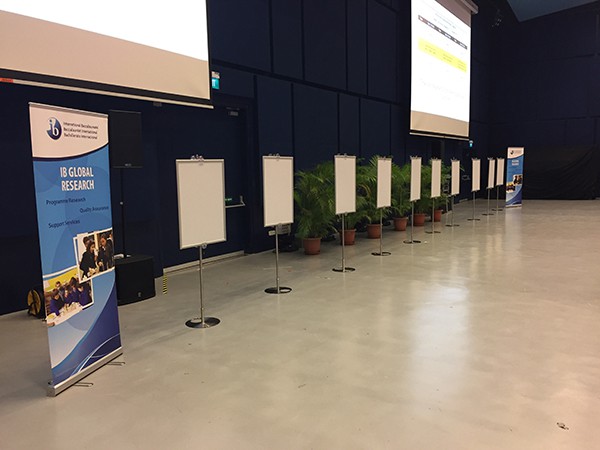 First impressions count, include an element that makes the poster standout
Choose a good title for your poster (this also hooks people in)
Make sure the poster can be read from five-to-six feet away
Use visuals and bullet points to communicate key information
Prepare two or three key points that you will tell people about the study presented in your poster
Enjoy creating and presenting your own research posters. Would you like to share your research with the IB community? The IB's Research team would like to offer practitioner research poster sessions globally at events such as regional Professional Development workshops and regional conferences. Please share your thoughts below …