An IB Diploma Programme (DP) student in Zurich started a 'food drive' project to support local people in need
Thanks to volunteers, employees, donors and partners, Swiss relief organization SWS (Sozialwerke Pfarrer Sieber), helped almost 5,000 homeless people last year.
Finn Bader, an IB Diploma Programme (DP) student at Inter-Community School (ICS), Zurich, can take some credit. She organized the school's annual Winter Food Drive project and collected 22 crates of food and toiletries for SWS, which supports the homeless in Zurich.
As I really like to help people – and because I feel very connected to SWS, being half-Swiss – I especially wanted to get involved in the Winter Food Drive project," says Finn.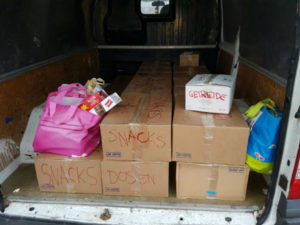 This is not the first time she has been involved in the project. Finn has participated for three years, but this year was her first year organizing the drive. She says, "I thought it would be great to be in charge of the project so I could get a deeper insight into SWS and learn more about the people they work with."
She had the mammoth task of organizing all the communications within the school, and created a plan and timeline of what needed to be done. Finn says she developed her communication and critical thinking skills, and gained hands-on experience in organizing a big project.
Finn encouraged student participation and motivated everyone to get involved. "It was very satisfying to see how much people helped and to know that SWS would cook the food we collected for the people in the shelter and hand out the toiletries. Knowing that what we did was so practical was very rewarding," she says.
This year, Finn will graduate from ICS and plans to take a gap year before pursuing her university studies.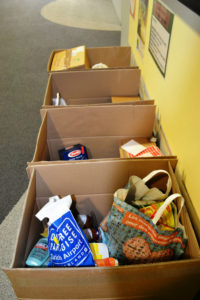 She plans to stay in touch with SWS. She says: "It would be fantastic if I could work with them in my gap year. In the meantime, plans are in place to continue this very worthy project at ICS next year."
Finn will share her knowledge with another student who will organize the next drive.
This article is part of a series of stories from IB World magazine that bring to life the wonderful initiatives undertaken by IB students and educators from around the globe. Follow these stories on Twitter @IBorganization #IBcommunitystories. Share your great stories and experiences: email editor@ibo.org.