From transforming a local park to providing food for those in need, students in Greece are working to improve their surroundings  
The American Community Schools (ACS) of Athens' IB Bonding Retreat to Ancient Olympia has been an experiential learning opportunity for all IB Diploma Programme (DP) students for over a decade.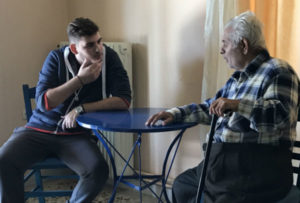 The retreat is a long-term creativity, activity, service (CAS) project. Students engage in activities in Ancient Olympia, Pyrgos and Lechaina.
Activities include maintaining the area's Botanical Gardens of Ancient Olympia; supporting residents at the Home for the Elderly in Pyrgos; and improving the residence at the Therapeutic Center for Chronic Illnesses Institution ('KEPEP'), in Lechaina. In particular, during the recent Greek economic crisis, students provided food to patients.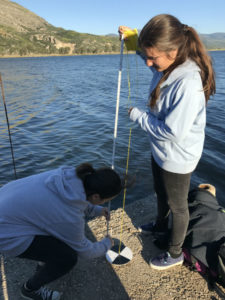 DP Coordinator and Academy Vice Principal, Julia Tokatlidou says "The IB Bonding Retreat has become an inter-generational experience of the highest calibre, showcasing institutional commitment to communities outside our immediate environments, as well as giving students the ability to engage – sometimes for the first time – in activities beyond those they may otherwise have been exposed to."
Tokatlidou adds: "Students are encouraged to become caring members of a larger community, understanding the impact of their own actions and the value of the ability to apply the knowledge they gain in the classroom in the real world."
The Botanical Gardens is a long-term project, which started in 2012, in association with the Nature Association of Ancient Olympia. Students have successfully transformed the grounds over the years, and Tokatlidou hopes to create a network of schools that will adopt the Botanical Gardens as a long-term project, assisting in its maintenance throughout the year.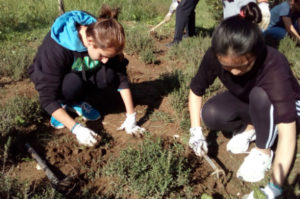 This year, students from the International School of Athens (ISA) also took part in the retreat, and, going forward, Tokatlidou hopes to involve more schools in Greece.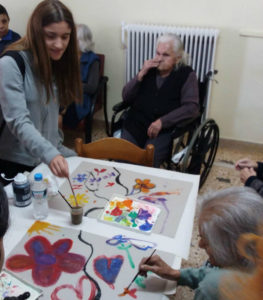 This article is part of a series of stories from IB World magazine that bring to life the wonderful initiatives undertaken by IB students and educators from around the globe. Follow these stories on Twitter @IBorganization #IBcommunitystories. Share your great stories and experiences: email editor@ibo.org.