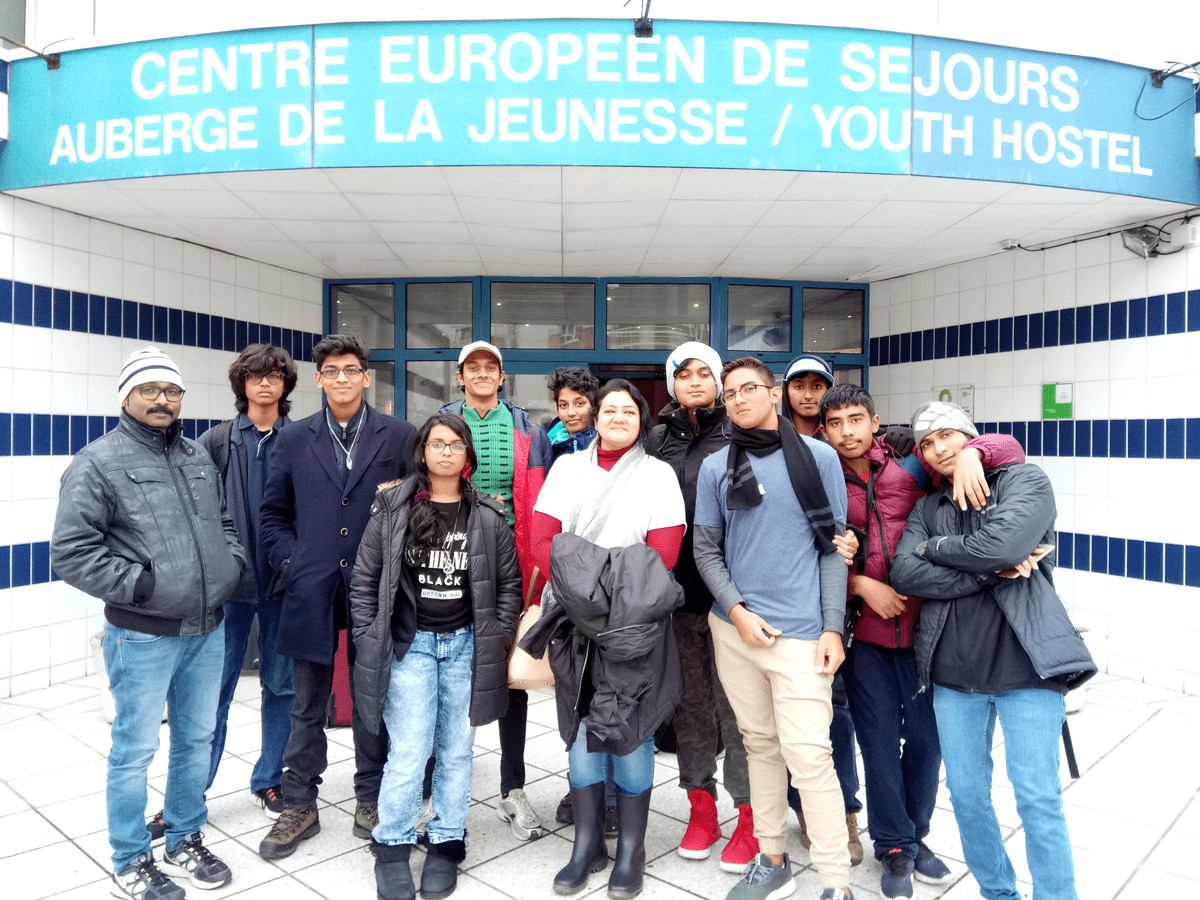 On a recent trip to France, IB students from India immersed themselves in both French language and culture, and the plight of refugees.
"The most engaging time of their young student lives." That's how IB French teacher Chandniee Tushariyengar described a recent trip she and her students took to France.
Back in March, Chandniee and ten students (all from Trio World Academy, an IB World School in Bangalore, India) made the long journey to northern France. Their goal: to improve their French language skills, experience French culture, and learn about displaced communities and migration. Seven of the group are studying migration as part of their Diploma Programme (DP) language course.
Their trip took them to international workshops at the UNESCO headquarters, tourist attractions in Paris and Laval, and a refugee centre in Calais. At the refugee centre's warehouse, they worked with a French NGO called Utopia 56 and were privileged to meet some of the many refugees there.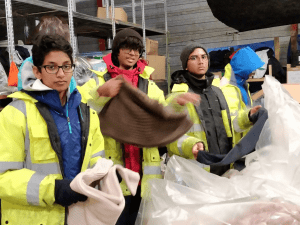 "While learning about the history of the migrant crisis in Europe from the Utopia 56 staff, our students were lucky enough to meet with some of the refugees on site," Chandniee explains. "These were people who had lost their homes, families and livelihoods. The students learned how to interact with them with great respect, while supporting them by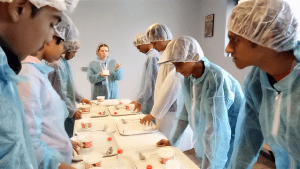 distributing food and supplies and learning about their plight."
And speaking French with the locals gave the students an immersive cultural experience. They also benefitted from experiencing French cuisine and mixing with young French people at the youth hostel sports facilities.
"Interacting with people in the natural environment of the language was a great experience," Chandniee adds. "They got to experience the difference in interpersonal behaviour of French-speaking people from one city to another, as well as the strong European metropolitan culture in Paris."
Of their experience meeting the refugees, the students said:
Amrutamshu: "It is an incredible thing to be helping people caught in a global crisis, and to understand the pain and suffering of the migrants living in bitter cold without a roof over their heads"
Ashwin: "When we attended the field training and met refugees who have lost everything in life, it's so much more than reading about this huge crisis in our textbooks."
Bhavya: "The volunteering activity made me more aware of the refugees and their situation, and encouraged me to take up humanitarian work."