Amelia Peterson, a founding faculty member of the London Interdisciplinary School (LIS) shares how their curriculum is addressing the world's most pressing issues and creating a balance between the knowledge valued by academia and employers.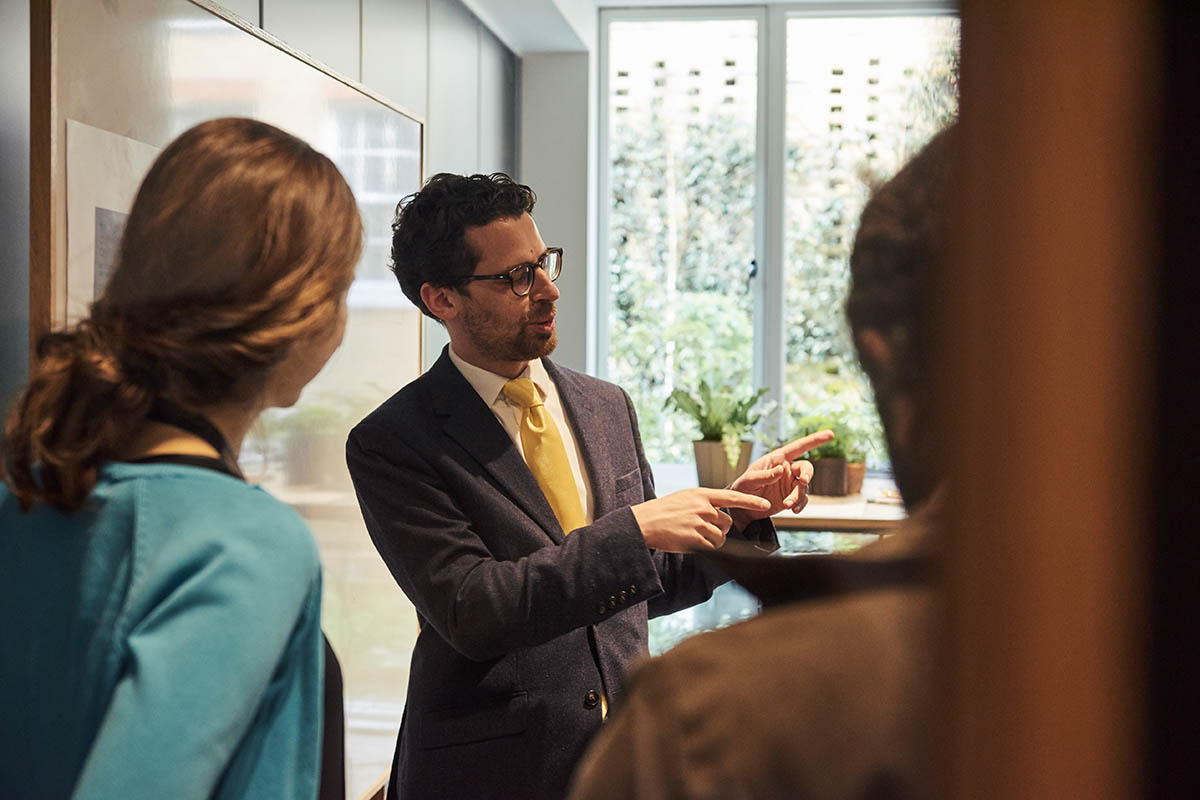 The COVID-19 (Coronavirus) pandemic has redefined the way we look at university education. With online learning becoming more prevalent in many parts of the world, how can we ensure that young people are getting the best education they need to solve real-world issues such as climate change, gender equality and many more?
To get a better understanding of how institutions are revolutionizing the university experience, we speak with one of the founding faculty members of the London Interdisciplinary School (LIS) Amelia Peterson, who is passionate about inspiring people to learn more about the world.
You have an incredibly diverse and exciting skillset; how would you describe your current career path?
Amelia Peterson: That's a very flattering description! I couldn't read that without being self-effacing. It's interesting what label I can reach for to describe myself—sometimes I think it would be nice to have an "-ist"—to be a psychologist, an economist—but I've studied a number of disciplines, and I believe very strongly in the value of combining disciplinary perspectives. I guess I'm an academic; I currently teach at the London School of Economics (LSE) and conduct research about education reforms around the world. Education is my overriding interest; I want to help create education and assessment systems that motivate and inspire more people to learn, rather than putting them off.
It sounds like you are a perfect fit for the London Interdisciplinary School (LIS). Could you tell us about how it is different from other institutions?
The London Interdisciplinary School (LIS) is a new higher education institution where the curriculum design starts with addressing social and global problems in an increasingly complex world. We know that in all kinds of industries, as well as many parts of academia, interdisciplinary working is now the norm. But it's also hard to do; there is so much useful knowledge trapped in disciplinary silos, and most people never get the chance to overcome the initial hurdles to access it. Our goal with LIS is to develop students who are comfortable working with experts in different disciplines so that they can really make headway on their chosen problems.
We're also seeking to create a better balance between the kind of knowledge that is valued by academia and by employers. More and more university programmes are looking to form closer partnerships with industries—I've studied this kind of 'hybridisation' in different countries—but that can come at the cost of theoretical depth and range. Our team includes philosophers, epidemiologists, artists, journalists, behavioural scientists and mathematicians, as well as entrepreneurs and professionals. We're developing new ways to talk and walk across the academic-processional divide.
"Education doesn't have to stay the same: It can evolve and respond to the contemporary world".
What will the student experience look like at LIS? You mention that an interdisciplinary curriculum is 'hard to do', so how will students get real-world problem-solving skills through a new curriculum?
Our curriculum is designed around two pillars: 'Problems' and 'Methods'. In the methods modules, students learn specific skills that are widely applicable, including data science and ethnography, essay writing and visual design. The problem modules start with a real problem and teaches students fundamental theories and models from different disciplines to help them map the problem and develop a response. Some problem modules are group-based while others allow students to work on a problem of their choice. Each year, students will also have the chance to apply their knowledge and skills in paid internships with organisations in the LIS employer network, which includes some of the UK's top graduate employers and really exciting start-ups. By the end of the course, they should have a very contemporary set of skills but also an appreciation of some timeless theories and how they apply to our current challenges.
You have a personal connection to the founding of the IB—has this influenced your career or the way you think about education?
The IB has been a unique touch-point for me in all my work in education. When I was a teenager I read some personal memoirs written by my grandfather, who died just before I was born. He was Alec Peterson, one of the founders of the IB and the first Director General. His work is a testament to the fact that education doesn't have to stay the same: It can evolve and respond to the contemporary world. He was also a huge advocate of breaking down the divide between the "two cultures"—the sciences and the arts. In his memoirs he says that, "My devotion to the IB. … arose largely from my growing conviction that the struggle to reform the English sixth form through discussion was hopeless and that perhaps the best thing would be to demonstrate in practice that a broader curriculum would work".
This is how we think about LIS: There has been discussion about the excessive narrowness of British higher education for so long, but we need to just get on and prove that something different can work. I was a little nervous about taking a job at a new university, but I'm completely confident that Alec would have approved. The fact that the IB has flourished is testament to the hard work of all those over the years who have made it so.  I know that we have the right team to help LIS flourish as well.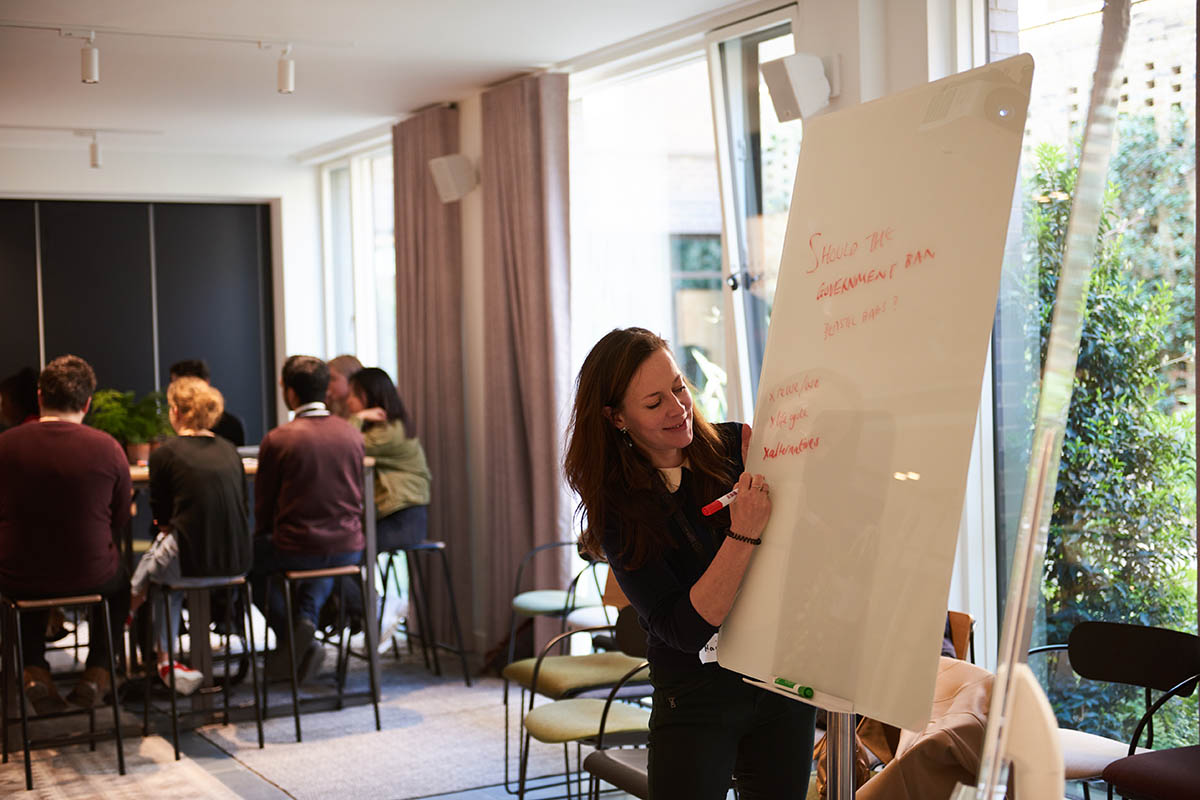 What advice do you have for young people who want to use their talents to bring about real change?
Don't be afraid to be bad at something. I used to be so concerned with just getting a great mark or score, but it meant I spent more time studying how the marking scheme worked than actually learning new things. Bringing about change sometimes requires throwing yourself into a new area and knowing that you're not going to be the best at it, but that you can add value through the connections or insights that only you can make. I'm really glad that the LIS entrance process is not about exam grades; we know that exams are just one indicator and that there are other ways to be intellectually adventurous. I want students to come out of the degree as unique as they are when they come in—just with a more developed mind and a whole lot more experience.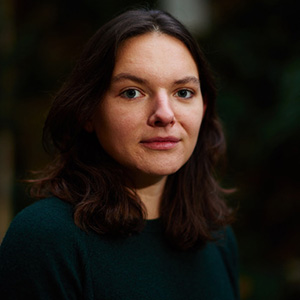 Amelia Peterson is part of the founding faculty at the London Interdisciplinary School (LIS), a new university opening in September 2021. She graduated from the University of Oxford and received her PhD from Harvard University. She currently teaches social policy at the London School of Economics (LSE). You can connect with her here.
Applications to join the London Interdisciplinary School (LIS) are now open for EU students with pre-settled and settled status. Find out more about how you can become part of their first cohort of change-makers. Follow stories like these on LinkedIn, Twitter, Instagram and YouTube and feel free to email us your story! 
If you enjoyed this story, considering reading more below: