Diploma Programme teachers for film, geography, psychology and social and cultural anthropology can look forward to some practical, convenient and beneficial changes. The subjects are in the final year of their review process before first teaching of the new courses in 2017. Here are some of the features that teachers can expect.

Subject-specific websites bring course guides and TSMs to life
The content of the new subject guides and Teacher Support Materials (TSMs) has been written specifically for the online environment of each new subject-specific website, accessed via the OCC. Users will navigate easily between clearly defined sections and key content. They'll also use the search function to further improve their user-experience and PDFs can also be downloaded.
TSMs seamlessly integrated
Instead of working through the guide and TSM as two separate documents, now the two are seamlessly integrated together in the subject-specific websites. For example, while film teachers are working through key content, they will have the opportunity to click to click on key definitions of film-making terminology or click to see examples of teaching activities.
Responsive web design
The sites are being designed responsively to ensure more efficient access via a variety of devices, not just desktop computers. They are also being designed to function better on lower bandwidths so that schools with poor network connections should have improved access.
TSMs aren't just about assessment
You'll find that the teacher support materials (TSMs) now contain teaching and learning support, as well as assessment support.
Videos for each subject showing ATL in practice
Each subject website also contains a suite of videos to show what teaching that particular subject might look like in classroom practice. The videos provide a wonderful variety of contexts and reinforce approaches to teaching and learning.
So what about the course content?
We asked the IB's curriculum managers for these subjects to give us the highlights of their course changes.
Geography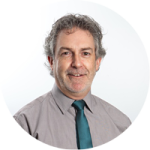 Kelvin Williams told us: "The new geography course is an evolution of the current well-received course. The content is updated to reflect the latest United Nations Sustainable Development Goals and other real-world geographic topics, along with a greater emphasis on conceptual frameworks and systems thinking." He added: "Being very aware of the increased use of specialised terminology in geography we have provided support materials to improve language proficiency including photographic stimulus exercises, and also a glossary of important terms in English, Spanish, French and Japanese."
Social and cultural anthropology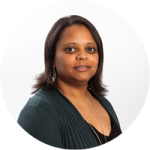 Angela Rivière told us: "The new anthropology course has a more contemporary feel, making it relevant to the world as it is now, and focused on areas of anthropological research that speak to the lives of DP students. They will develop the ability to use an anthropological lens to think about the world around them in quite specific ways, and as a result, gain insight into cultural variation in the world. More than this, the social and cultural anthropology course facilitates an openness to understanding these cultural variations and what it means to live with difference – the very essence of an IB education."
Film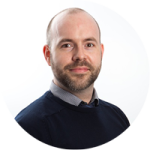 Mike Bindon told us: "The new film course has a much greater emphasis on the practical production experiences of our students, which is definitely a key development. We've designed a new assessment task that requires students to build a portfolio of their creative film-making experiences and experiments over the two years of the course, rather than just working on one finished film. These experiences are designed to equip students with a deeper knowledge and understanding of how the academic aspects of the subject can be explored through practice, which is an important part of all of our DP arts courses."
Psychology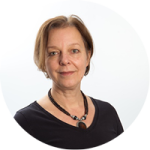 Corry Blades told us: "The new psychology course has been restructured to encourage the development of critical thinking and research skills as well as international-mindedness. The inclusion of acculturation, enculturation and globalisation are important for understanding your own and others' behaviour in an international and multicultural setting and the accompanying challenges."