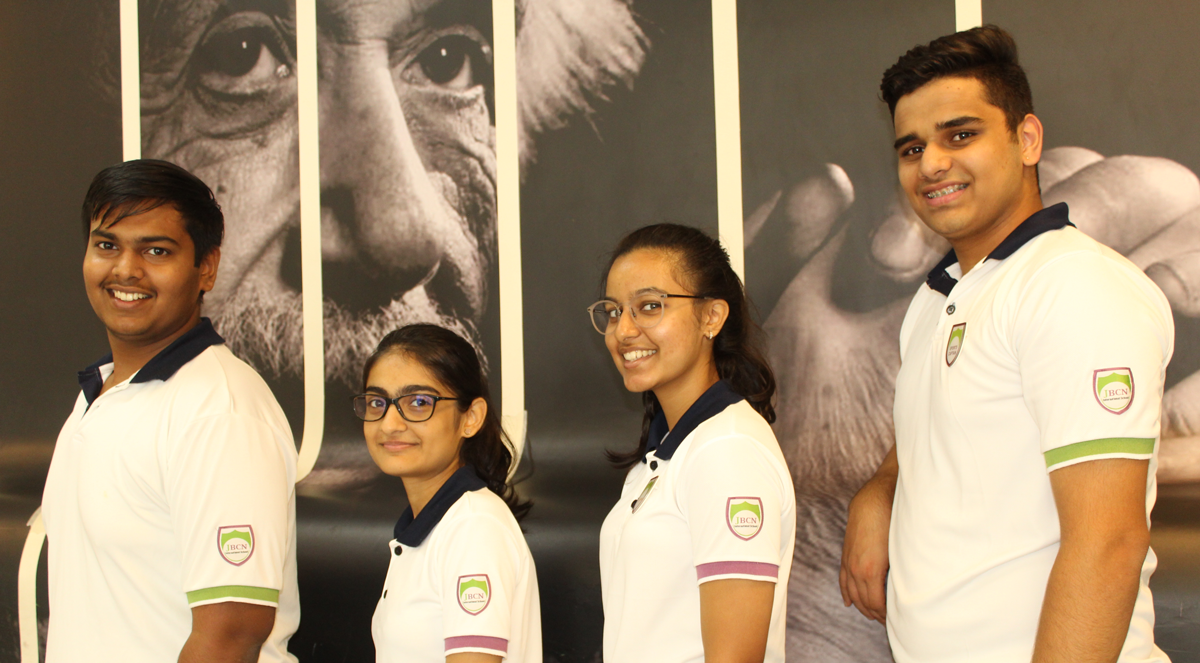 A new IB World School invited DP students to create their own uniform, giving them a chance to learn valuable skills and leave a legacy for the future
In a unique initiative, a group of 25 students at JBCN International School, Parel, in Mumbai, in India, worked in small teams to design a tailor-made uniform for their Diploma Programme (DP) cohort.
"Since the students wear a uniform every day to school and are key stakeholders in the school, we wanted to take their ideas and preferences into account," says Kinnari Shah, the school's Deputy Principal-Secondary.
The undertaking helped to develop IB learner profile attributes such as being thinkers and communicators, as the students prepared to enter their DP studies. "Designing a uniform provided the ideal opportunity for them to showcase their creativity and problem-solving skills. They developed collaborative and communication skills as they worked in teams of three to four students, and negotiated with each other to come up with a design," says Shah.
With the aim of maintaining "a balance of freedom and discipline", the student teams were given guidelines when preparing their designs. The school's management team evaluated the teams' proposals, taking into account factors such as comfort, climate and ease of maintenance as well as "the design and colour scheme that best reflected the school's identity", says Shah.
The winning design, which comprised a gender-neutral smart white polo shirt, displaying the school badge, and blue denims, has now been manufactured for the DP students to wear.
Creating consensus was a key takeaway from the uniform creation process. Shah explains: "We were open to all ideas from our learners, who eventually came up with a design that worked for them all, and was in sync with the school's vision and philosophy."
Shah adds. "We believe in the adage that schools should be for the children and by the children. The DP learners are young adults and entering the last leg of their school education, so we wanted to give them a novel opportunity to cherish. We wanted them, as pioneers, to leave a legacy for the school."
Best of all, says Shah, the students are delighted with the outcome. "All the learners are excited to be a part of something new. They feel a sense of ownership and pride because they have created something that will be used by future learners. It is a design legacy that is an outcome of their effort and creativity, so there is definitely a sense of fulfilment and achievement."
---
This article is part of a series of stories that bring to life the wonderful initiatives undertaken by IB students and educators around the globe. Follow these stories on Twitter @IBorganization #IBcommunitystories. Share your great stories and experiences: email editor@ibo.org