Diploma Programme (DP) student Bridgette Bromell had the chance to work with a team of professionals at Google to help bring her ideas to life.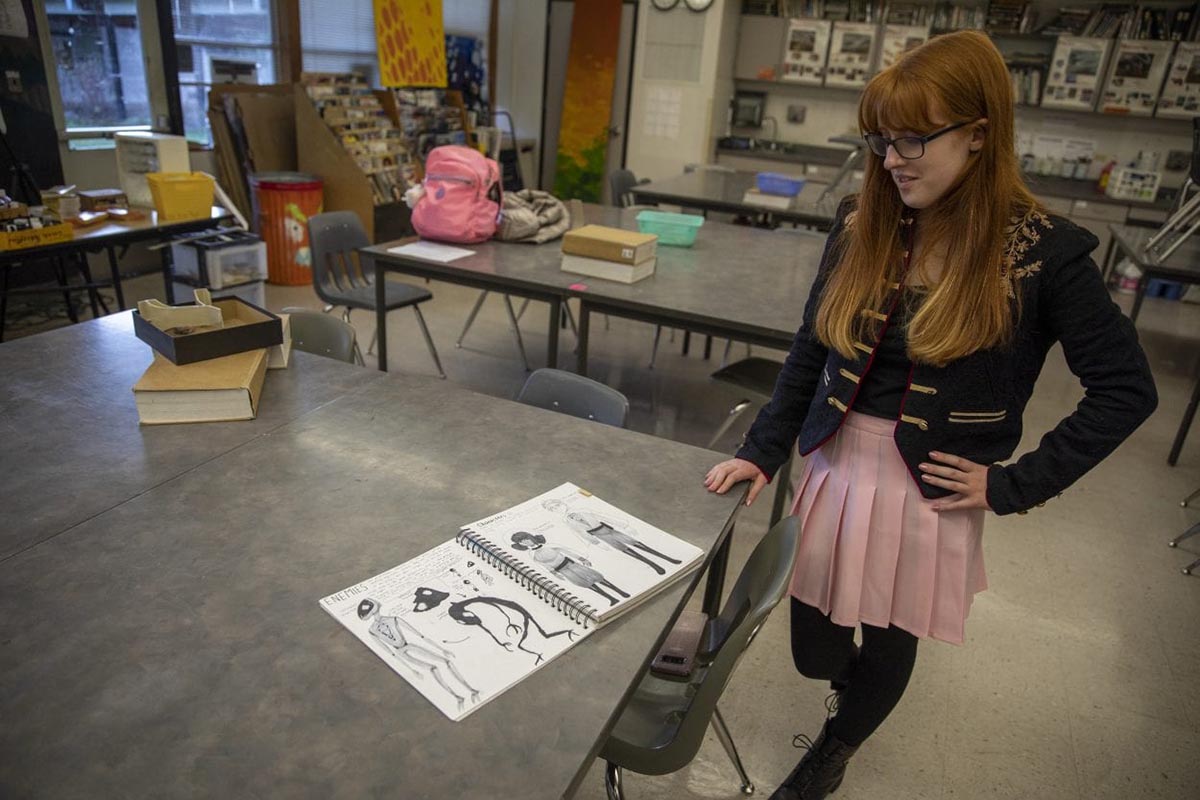 Bridgette Bromell with the original sketches for her Google Play game – Credits: Jacob Granneman.
Women are underrepresented in the gaming industry. But now, thanks to Google, girls have opportunities to show their skills and passion with the Change the Game Design Challenge. The initiative aims to make mobile gaming accessible for everyone by celebrating and empowering women as players and creators.
After hearing about the initiative, Diploma Programme (DP) student Bridgette Bromell at Columbia River High School, Washington, U.S., rose to the challenge. She became a top five finalist after she designed a mobile adventure game, which is now available on Google Play.
Bridgette first heard about the Change the Game Design Challenge in her art class. She developed a visual novel Lune, which was, "inspired by the cyberpunk genre and my own experiences with identity and the power of choice," says Bridgette. The story follows an artificial intelligence (AI) named Turin, who wakes up on a desolate human moon colony with no sense of who she is or why she is there. As the player moves through the story with Turin, they get to mould her character.
As one of the finalists, Bridgette got the opportunity to work with professional writers, developers, artists and game producers to help bring the game to life.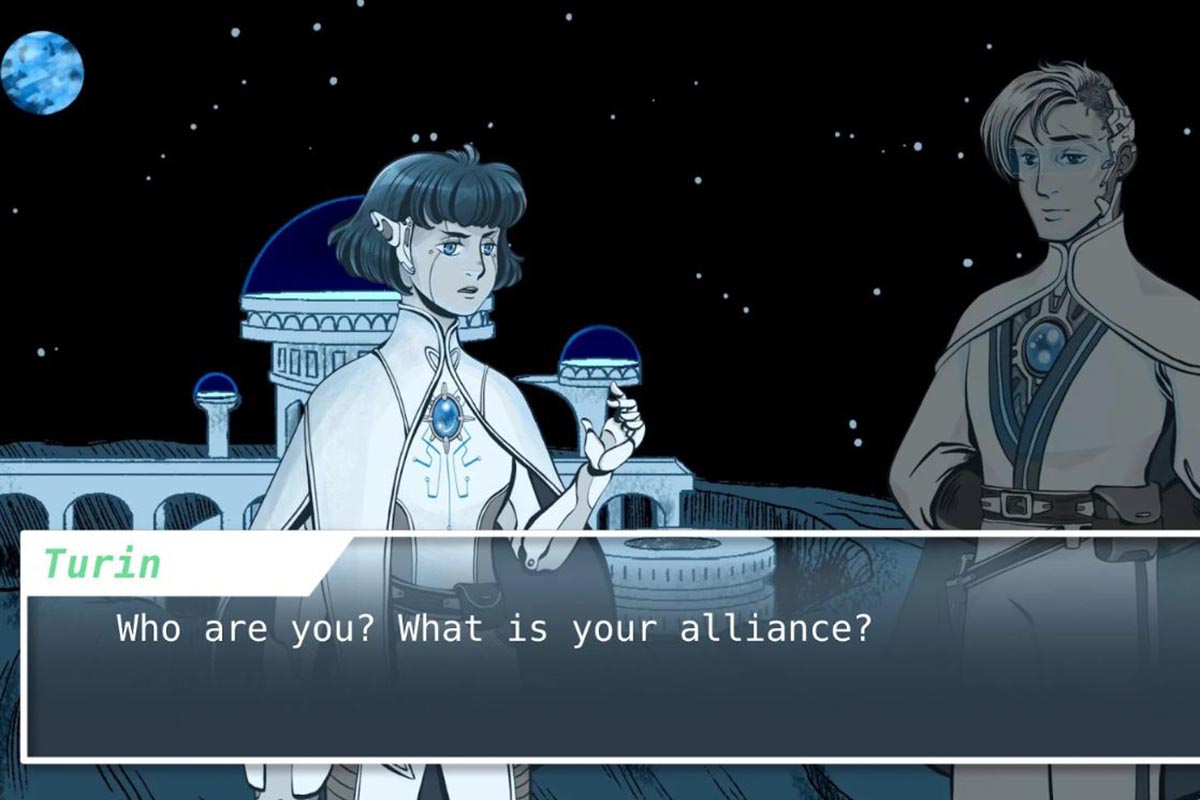 An example from Bridgette's game 'Lune'.
It was challenging, she explains, because of the sheer amount of work and tight time frame. "It was an invaluable learning experience in the skills of art and writing but also in realizing how much I can truly do when I put in the time and commitment."
She acted as a risk-taker, communicator and thinker. "Entering the competition was a step out of my comfort zone, since I was displaying to the world a vulnerable piece of myself and my creative identity. Communication became incredibly important throughout the development process of the game because I had to keep the developers updated on the status of the script.  Finally, I had to put a great deal of thought into every aspect of the game and conceptualize the experience it would create for the player."
Bridgette's art teacher, Jason Phelps, says: "It is an honour to work with such a talented and hardworking young artist. I remember when Bridgette shared with me that she was interested in pursuing this project. I immediately recognized the gleam in her eye. "A project of this magnitude, however, can wear out even the best of intentions. Bridgette has the ability to focus and persevere during times of waning energy or mundane parts of the process."
"All the effort was worth it. "Seeing my game finished and available in the Google Play store was like a dream," she says. "The sense of accomplishment and pride I felt in seeing my creation―my art and my writing―out there for everyone to play, was incredible."
Bridgette says she hopes to go to medical school but, whichever career she pursues, she intends to carry what she has learned from this process. She adds: "Most importantly, now that I've seen what I can achieve with the proper commitment and support, the possibilities of what I could do with my life feel limitless."
This article is part of a series of stories from IB World magazine that bring to life the wonderful initiatives undertaken by IB students and educators from around the globe. Follow these stories on Twitter, LinkedIn and Instagram and feel free to email us your story.
If you enjoyed this story, consider reading more below: