A school created a video on imagination through art and music related to the transdisciplinary theme How we express ourselves. 
The fourth grade teachers at Washington International School collaborated with the art and music teachers to design a unit of inquiry around the transdisciplinary theme of How we express ourselves. They focused on helping students to engage their imaginations to discover and express ideas while expanding their understanding of foundational aspects of art and music. The students used drawing materials, musical instruments and technology to combine art and music to represent and communicate an idea.
The following video outlines the teaching and learning process while also including a fun and interesting student work sample. The exemplar is provided by Finn who reflected in his French homeroom class to then write about his creation process. Finn used the iPad to voice record in French sharing his thinking using the Explain Everything app. Below the video is the English translation provided by Finn. To learn more about the lessons provided by the art and music teachers, you can access a post from my Lessons Learned personal blog that gives further details.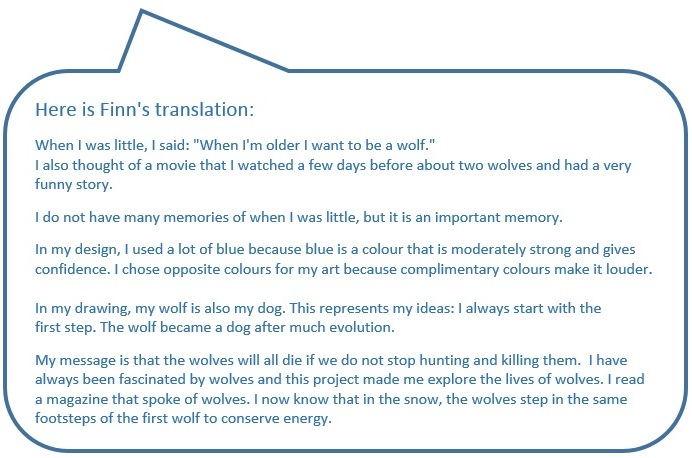 —
David Carpenter is an international educator having taught in Europe, the Middle East, Asia, Africa and Latin America. David enjoys co-teaching the Information and Communication Literacies (ICL) curriculum with the school librarians while also collaborating with teachers to design units of inquiry. Another passion is connecting to the greater learning community through his Lessons Learned blog and his co-hosting of the Ed Tech Co-Op podcast. He is now working for Fairfax County Public Schools.