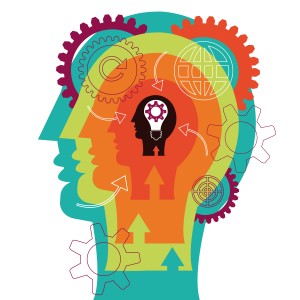 Neuroscience is arguably one of the most interesting and mysterious areas of science today, but also one of the most complex. Senior school and IB Diploma Programme students at Bombay International School (BIS) were treated to live demonstrations, mentoring sessions and a range of fun activities, hosted by world-renowned scientists, making scientific inquiry a fun and engaging experience for all.
How do we learn? Why do we feel stress? What is love? These were just some of the fascinating questions that students at Bombay International School (BIS), in South Mumbai, explored during a three-day Brainstorming with Science camp in 2014, which delved into the world of neuroscience.
Interdisciplinary in nature – as it collaborates with other fields such as chemistry, computer science, psychology and mathematics – neuroscience proved to be an ideal topic for hands-on scientific inquiry, allowing students to tap into other subject areas, understanding the importance of lifelong collaborative learning.
Working with Sophia College for Women and the Tata Institute of Fundamental Research, both in Mumbai, the brain camp brought together grade 11 and 12 students from 8 schools, including BIS and the Akshara Foundation, an organization that works to ensure primary education for every child in Karnataka. Students had the rare opportunity to connect and work with scientists – world-renowned neurobiologists, professors and researchers – as they learned how the brain works, how it is built and what it means to our everyday life.
"The aim of the camp is to enable high school students to engage with the real world of science in an experiential way," explains BIS Principal Mona Seervai. "Brainstorming with Science deepened understanding across disciplines and engaged learners from different communities. The camp is an opportunity to link high school students and science communities across the world."
Mind games
As part of this year's camp, students designed and conducted mini-research projects, and participated in a 'Brain Bee'-style competition (inspired by the international neuroscience competition for schools) as well as collaborative laboratory activities, interactive seminars, board games and mind games such as Brain Hieroglyphics. "Professor Linda Richards, from the University of Queensland, Australia, took key learnings from the book Brain Facts, which is published by the Society for Neuroscience, and conducted a 'Brain challenge' competition that tested students' knowledge of the anatomy, physiology and function of the brain," says Seervai.
Through self-directed learning, students discovered a new world of science as they researched the complex brains of humans and animals. During hands-on lab sessions and demonstrations, students investigated a rat's brain, allowing them to see the similarities between the two.
To understand that the role of a scientist extends beyond practical investigations, students created a research paper prior to the camp. Seervai says: "Students came up with an original idea 12 weeks before camp started. They were mentored by Dr Vidita Vaidya, an Associate Professor, and her graduate students at the Tata Institute of Fundamental Research, about scientific methods and the importance of developing a sharp and focused research question.
"Students were given contemporary topics to gather research from textbooks and online, such as 'Mysteries of the mind', and 'Caffeine and its effect on attention span', for example. They then created a poster and presented their findings through structured writing and orally to an audience of their peers and accomplished scientists, including neuropsychologist Dr Urvashi Shah, Professor Linda Richards and Dr Ravi Ramakantan, Director, Department of Radiology at Mumbai's Kokilaben Dhirubhai Ambani Hospital and Medical Research Institute, who evaluated the research projects."
Thinking outside the box
'Secrets of how the brain is wired' was revealed by Dr Vaidya; 'Consciousness and behaviour' was introduced by Dr Anindya Sinha, an Indian Primatologist; the 'Theory of Mind' was used to explain primate behaviour; and Dr Sandhya Koushika, an Associate Professor at Tata Institute of Fundamental Research, studied the movement of substances in neurons.
Students enjoyed the experience. Grade 11 IB Diploma Programme student Anshuman Mor says: "Brain Camp was incredibly interesting and challenging. My classmate Malavika and I worked hard to complete our submissions, but the experience was at the same time very rewarding. "I loved the fact that we got the opportunity to interact with Dr Richards. All the talks were extremely engaging but I particularly enjoyed the talk by Dr Sinha. I had a fantastic experience."
Can human intelligence be replicated?
The event's success has set the stage for future annual science camps for all students at BIS. "'Artificial Intelligence', will be the theme for 2015," reveals Seervai. "Open to all grades, students will learn about the astonishing research being done around the world on human and artificial intelligence by experts from various disciplines, including neuroscience, computer science, physics, social science and cognition."
The programme will include interactive discussions, asking questions of the future such as 'How can we measure intelligence?' 'Can we replicate human intelligence?' 'Will robots take over?' plus lots more.
"In the spirit of the IB mission, these endeavours help create knowledgeable and inquiring global citizens," adds Seervai. "Through developing knowledge of neurobiology and artificial intelligence, students enhance their scientific investigation and communication skills."
Tell us about your scientific inquiry experiences: email editor@ibo.org