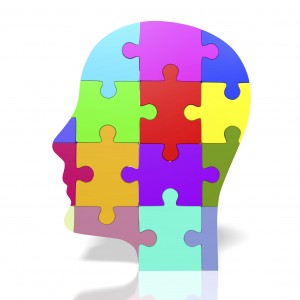 The IB is celebrated for the range of opportunities it provides for interdisciplinary teaching and learning, but do these elements sometimes get shunted to the sidelines in the classroom? IB World Magazine investigates
How many teachers have asked the class a question, to which a student says: "This is a biology class, why are we learning about mathematics and physics?" or a response to that effect?
An interdisciplinary approach – the combination of two or more academic disciplines – encourages students to make their own connections between subjects, and supports the aims of the IB Learner Profile – to be open-minded and to appreciate differing perspectives and methods. But sometimes interdisciplinary learning can fall by the wayside.
The TOK (theory of knowledge) course calls on IB Diploma Programme students to reflect on the full range of academic fields, but if reflection is limited to these classes, an interdisciplinary approach can become compartmentalized. How can teachers embed this culture into the classroom and help students see the value in integrating an interdisciplinary approach into their everyday lives? A collaborative effort with the TOK department is necessary.
Many of the world's problems can be solved using an interdisciplinary approach. This can also result in a deeper understanding and appreciation of the wider world. The more students learn, the more common groundwork they will find across disciplines.
Science is intrinsically interdisciplinary. New disciplines have emerged during the past couple of generations which are re-combinations of existing categories – biochemistry, cybernetics, biomedical engineering and neuroscience are perfect examples. Theories suggest that more will emerge in the future.
Teachers might find interdisciplinary ideals go beyond their reach in high school. It can be difficult for individual teachers to address all these fields, most of which lie outside their main competence and possess differing and distinctive (if overlapping) ways of conceiving, acquiring, testing and communicating knowledge. It's not always easy to find time for a TOK moment but an interdisciplinary approach, put into action everyday, can compliment this.
Plenty of research is available that demonstrates deeper understanding can be achieved through interdisciplinary synthesis. When the connections, contrasts and contradictions start to multiply, suddenly new dimensions begin to unfold and students experience a ripple effect as this new way of thinking will increase their awareness of the wider world.
Share your thoughts on interdisciplinary learning: email editor@ibo.org