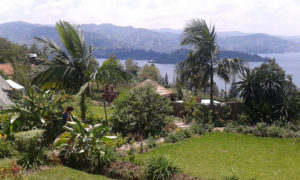 Social media exchange led to Ellie Murphy having a chance meeting with government officials in Rwanda. She got to learn first-hand how the country has progressed
IB Diploma Programme (DP) student Ellie Murphy had developed a fascination for Rwanda during her DP history classes at The British International School of Cracow, Poland. During a family trip to the country, Ellie and her parents decided to tweet President Paul Kagame, who is known for ending the genocide since he became president in 2000, but is also called a 'dictator' and 'authoritarian' by some people.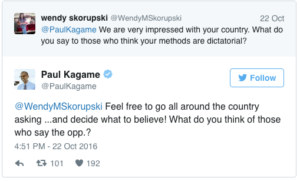 The tweet read: "We are very impressed with your country. What do you say to those who think your methods dictatorial?"
They were shocked when he responded: "Feel free to go all around the country asking … and decide what to believe! What do you think of those who believe the opp?"
Ellie and her parents received many responses – most of them positive, but a few critical ones. A city planner, who worked for the government, said that he and the Honorable JMV Gatabazi (a senator) wished to meet them.
We were a little nervous, in view of our pointed question to Kagame, but within minutes we felt at our ease. During the meeting we discussed all the progress that has been made since the genocide," says Ellie.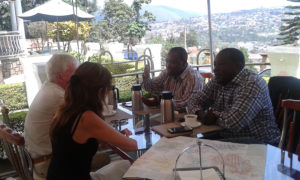 "Our main question was: 'What are you doing about the poverty that still exists in Rwanda?' Their answers discussed the rehousing projects, the free education available for everyone for 12 years – before the genocide, few girls had access to full education – and the improvement to IT facilities in schools and to the lives of the poor."
If Ellie had the chance to meet the President next time, she would like him to justify his decision to stand for a third term, which involved a change in the constitution, she says.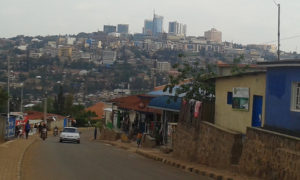 The 1994 genocide will never be forgotten, but since her experience, Ellie now has a more positive association with Rwanda. "Studying a given period in history of a particular country takes on an entirely new perspective once you've actually been to that country and spoken to the people. I've learned to keep an open mind and test any preconceptions that people might have."
This article is part of a series of stories from IB World magazine that bring to life the wonderful initiatives undertaken by IB students and educators from around the globe. Follow these stories on Twitter @IBorganization #IBcommunitystories. Share your great stories and experiences: email editor@ibo.org.