By Kendra Perkins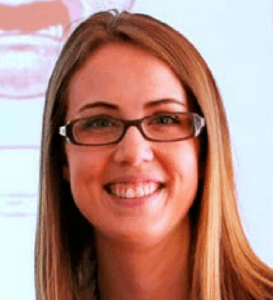 School librarians face many challenges. You may be the only librarian in the school – where no one with library training is there for you to consult with when making decisions. Then there's always the start of the year stress. This is especially true if you are starting out at a new school because you need time to orient yourself to a whole new environment and there is never enough time to prepare everything. If this sounds familiar, you might want to check out the free recording of a recent webinar that I presented. I shared some tools and ideas for immediate implementation to help make your responsibilities as a librarian more manageable.
I absolutely love being a school librarian. I feel great when I see that the lessons I teach are having an impact on students. When I successfully work together with fellow educators to create solutions, it is great to see that I helped improve their impact. It is truly rewarding to work hard selecting books and resources which you can then see are being well-used by others.
The variety of curricula and academic standards that each environment has is different and these change all the time. Curricula evolve and go in different directions. They are flexible and even the same curriculum can be vastly different, in different classrooms. This can be especially true when having to support a variety of curricula in one school. There is always a lot to learn and a lot to keep up with.
The IB curriculum can sound challenging at first. After all, there are many new acronyms and a lot of vocabulary to learn. There is nothing to fear or get anxious over as with some simple ideas from this webinar you can tackle any classroom content successfully.
The start of the year is the most critical time for you to "prove yourself." You need to demonstrate that you are a valuable asset to the community and that you are capable of teaching and supporting their lessons. This webinar provides some of the following solutions:
I hope it inspires you to try something new in your school library. Please feel free to share any questions, comments or success stories with me.
---
Kendra Perkins is a librarian at an IB World School in China. She is currently the Coordinator for the Shanghai Librarians Network and the Ambassador of China for the International Librarians Network. She presented the recent webinar on behalf of the Follett IB Store that provides a wide range of IB teaching and learning resources and delivers worldwide. 
Two more IB librarians are presenting a webinar on 17 February entitled Reading Between the Lines: Promoting Reading K-9 at Int'l School of Dusseldorf. Use the button below to register.
Register for a new webinar that takes place on 17 February