A culturally enriching experience for students in Nepal and The Netherlands
When Middle Years Programme (MYP) Teacher Melissa Oliveira de Sousa, from Rijnlands international school, in The Netherlands, was invited to Nepal to perform at the Jazzmandu (jazz) festival, she also took the opportunity to teach at local secondary school Shree Yuwa Pratibha Vidya Mandir for two days.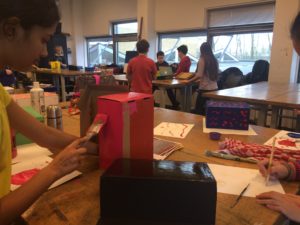 After returning to The Netherlands, Oliveira de Sousa wanted to continue helping the students in Nepal practice their English communication skills.
She started a penpal exchange, via email, between the children in Nepal and her MYP students, and says it's been a culturally enriching experience for all the students: "When writing their letters, students ask a lot of questions about Nepali traditions, customs and food, and that really interests them as they have very little knowledge about the culture."
As the school does not have access to the internet, Oliveira de Sousa teamed up with 19-year-old student Astitwa who visits the school once a month to pick up the letters and sends them digitally to Oliveira de Sousa.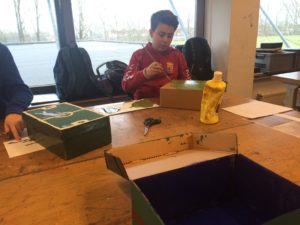 The students have bonded and recently decided to exchange more than just letters. "My students would like to set up a shoebox project and send things their penpal needs – such as school supplies, toys, accessories and crafts," explains Oliveira de Sousa. "The Nepali students are also preparing a collective shoebox for our students with handmade presents. Observing this eagerness on both sides to give, share and empathize is quite special. "
Oliveira de Sousa intends to further grow the project and involve more schools. She would also like to provide teacher training in Nepal because, during her visit, she learned that it is desperately needed to help teachers create student-centred, creative lessons.
I hope to get more teachers involved and hopefully have them start their own penpal project with Nepali students through this school or other schools. Now that the contact has been made, it is easier to grow this project," she adds.
This article is part of a series of stories from IB World magazine that bring to life the wonderful initiatives undertaken by IB students and educators from around the globe. Follow these stories on Twitter @IBorganization #IBcommunitystories. Share your great stories and experiences: email editor@ibo.org.