PYP students lived like a refugee for a day to increase awareness and understanding, which led to wider community service projects
After learning about the experiences of refugees, students at the International School of Uganda (ISU) decided to raise awareness and demonstrate that everyone should be treated equally.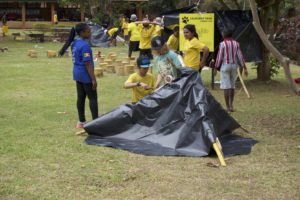 Primary Years Programme (PYP) students hosted a 'Refugee Day' at their school. As part of their inquiry into human migration, students crossed imaginary borders, created shelters and fetched water from a local well to simulate the lives of millions of refugees worldwide. They also interviewed local staff about their migration experience, many of which are refugees.
Students empathized with the plight of refugees and were so inspired by their learning that in the second unit of inquiry – which covers scientific processes – they decided to create products to address some of the concerns that were raised. For example, some made water filters from recycled materials, and others created sustainable clay stoves.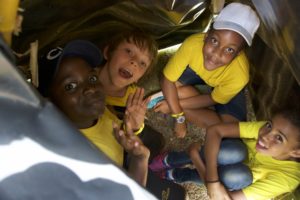 It's become a school-wide effort led by students. ISU IB Diploma Programme (DP) students partnered with a nearby refugee center where students lead computer lessons and language skills classes.
Andrew Shuttleworth, PYP Teacher, says this was an "unconscious effort" between different sections of the school: "With Uganda being such a refugee hub (as it borders Congo and South Sudan), it's a topic that has naturally come up in inquiry throughout the school.
We encourage all students to watch local news and find stories that are taking place in their communities. As teachers, we respond to this by supporting their inquiry."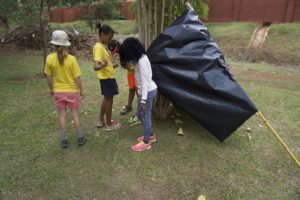 Ryan Hopkins-Wilcox, PYP co-ordinator, adds: "We felt that in an international school the topic of migration is very relevant for each student as many have dealt with it personally. We felt that some students were not really aware of current events involving migration or refugees."
"Many went through mind-shifts and are taking action as a result. Some said they've developed greater understanding because of what they and their children experienced on Refugee Day, and have greater empathy towards refugees," says Hopkins-Wilcox.
This article is part of a series of stories from IB World magazine that bring to life the wonderful initiatives undertaken by IB students and educators from around the globe. Follow these stories on Twitter @IBorganization #IBcommunitystories. Share your great stories and experiences: email editor@ibo.org.