You might find some inspiration on YouTube, thanks to a DP coordinator in Japan
To share his 19 years of teaching knowledge, an IB Diploma Programme (DP) Coordinator has created a series of YouTube videos for fellow IB teachers and students.
Olly Furnival, from Tamagawa Academy, in Machida, Japan, has held several roles throughout his teaching career. He's discovered many different teaching and learning activities and wants to share this with colleagues around the world.
Furnival's YouTube videos include student-centered inquiry-based learning, and demonstrate how teachers can practically deliver a wide range of activities.
"Each video talks through the activity, which is based on a lesson from the IB curriculum and the Approaches to Teaching and Learning. I have purposely focused on a spectrum of lessons to show the versatility of the activities," says Furnival.
The videos explain how each activity can fit into a lesson and how it can lead to further activities. They are intended to give new and experienced practitioners some fresh ideas to enhance their classroom practice."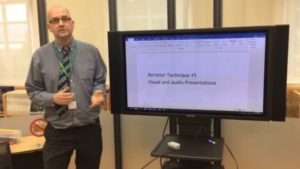 Topics covered include Card Sort activities, quizzes, role plays, silent debates, Post-it note games and speed questioning. These are useful for Middle Years Programme (MYP) and DP educators.
To help DP students prepare for exams, Furnival also has a selection of revision activity videos, which are designed to help students remember key information. "The different revision activities help students decide which style of revision suits them best," he adds.
Methods range from using past papers; and making audio and visual presentations, mapping the curriculum, mind maps, posters and taking notes. Furnival incorporates the videos into his revision lessons at his school.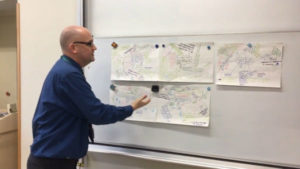 The 10-minute clips have been well received. Over the last month, Furnival's videos have been viewed over 2,000 times. In the future, he plans to cover different aspects of being an IB teacher.
Furnival explains: "I have written extensively on the role of a DP coordinator and plan to break this down into bite-size chunks for new and existing coordinators, covering different aspects of the role. This includes preparing for the five-year review and leading educators through the IB's Standards and Practices."
He also plans to create videos for MYP students, to help prepare them for the DP.
---
This article is part of a series of stories from IB World magazine that bring to life the wonderful initiatives undertaken by IB students and educators from around the globe. Follow these stories on Twitter @IBorganization #IBcommunitystories. Share your great stories and experiences: email editor@ibo.org.