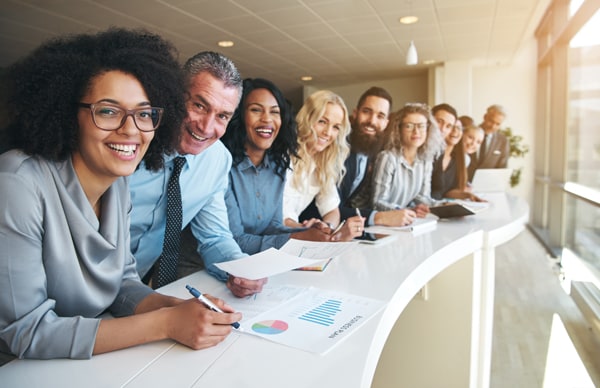 By Deidre Fischer and Glenn Odland
Schools are often vibrant and noisy places, full of energy and urgency. At their helm, heads and principals are the guardians of their staff and students and are accountable to many in the community of parents, the board, and often investors too. So how do school leaders ensure that they perform at their best and also support everyone in their care to get the best of our their teaching and learning experience?
We asked Deidre Fischer and Glenn Odland to give us their top five tips for leadership. Deidre and Glenn have a combined 19 years as heads of IB World Schools between them and facilitate some of our IB leadership workshops.
Here are their top five tips:
Deidre's Top Five
Integrity Matters
To be known as a person of your word is critical in building trust with your fellow educators. "Wisdom is knowing the right path to take … integrity is taking it."
Like people
Leading schools and working in education means that you are often surrounded by people. To get the best out of those around you, you should get to know them. Getting to know your staff and peers allows you to build relationships and create a safe environment for learning.
Know yourself
Be honest with yourself, warts and all. Then you can build teams by seeking out others who complement your strengths and areas for growth. The best decisions emerge when you have diversity around the table during discussions, and everyone is working to their strengths.
Nurture others
Everyone has potential, but not everyone has access to opportunity. As leaders, we take responsibility for finding ways to connect with our teams and help them reach their potential. We should provide opportunities and access for others.
Be courageous
Doing the right thing often means having courage. Be guided by doing what is required to benefit student learning, despite the consequences.
Glenn's Top Five
Start with 'Why?'
Be clear on why you are a leader or why you want to become one. Clarity on your purpose will guide you as you navigate the challenges of leadership.
Look after your physical needs
Leadership is demanding. You must be at your best, physically, to offer your best to your community. Sleep, healthy eating habits, and regular exercise are crucial.
Engage in mentorship
Find a mentor and be a mentor. Whatever stage you are in on your leadership journey, there are huge benefits to both sides of the mentoring relationship.
Discover sustainable self-improvement
While it's great to undertake formal training and PD, it is equally important to continually learn. Read, watch TED talks, do whatever keeps you learning.
Feed your soul
Leadership requires you to constantly give of yourself. Be sure to find ways to nourish your spirit so that you can keep giving! Most of all, find joy in what you do.
All leaders are sure to have their own top tips and stories from their own leadership journeys; our lists are by no means exhaustive or prescriptive. We hope our top tips are a helpful springboard from which to reflect upon what your leadership tips would be. Post your suggestions below.
You can also start investigating what it means to lead in an IB context through five new workshops designed specifically for aspiring leaders.
Find out more through our leadership workshop series
---
Two heads of IB World Schools, Deidre Fischer and Glenn Odland, share their top five tips for leadership.