If you are just about to graduate from the Diploma Programme (DP), consider this reflection from graduate Safinah Hambali on learning to adapt in a changing world that is destined to bring unexpected circumstances and new challenges.
By Safinah Hambali
During my final Diploma Programme (DP) written examination, I remember pausing just before time was up to savour the moment. The end was so close and all at once there was a sense of achievement, happiness and relief. Eight years have passed and I've had a lot of time to reflect on my journey since then. One of my biggest lessons was to always expect the unexpected, as the world today is ever changing. It is so dynamic that in order to thrive in the modern era, one must master the art of adaptation.
I was naïve and expected that after the DP university would be a breeze…it definitely was not. I had thought that I had met my closest friends in life…but never imagined all the new bonds and relationships I have made since then. My plan back then was to study, work, make money, find love and live happily ever after…but life is not really that simple.
"Having the ability to adapt will be a priceless skill to possess. This seems challenging from the outset but let the future excite you."
Outside the comfort of school hallways and classroom walls, the reality can be truly terrifying. No one will hold your hand like they may have at school, through all the unknowns and uncertainties. On many occasions, you're like a deer in the headlights or a sheep following the crowd just because that's the easy thing to do. You start to realise that the future is all dependent on you and that's tough because you're in the middle of figuring out what life is all about.
It is a challenge to keep up with the lightning fast pace of our constantly changing world. Today, we're dependent on technology; social media rules our lives and we are overwhelmed with information.
Communication happens in an instant, self-driving cars are around the corner and fake news is a real thing. And just as you've adjusted to the functions on your iPhone, a new model is released which unlocks when it "sees" your face. It is inevitable that everything we know today will only keep on getting better.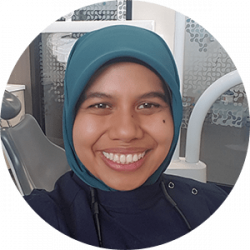 The reality being that jobs today may not exist in the future means that career pathways are more complex. The content you learn throughout university or the skills you obtain in your current job may not be relevant in 10 years' time. Having the ability to adapt will be a priceless skill to possess. This may feel like a huge challenge but let the future excite you. Adapting to change is about thinking outside the box and tapping into your creativity, critical thinking and problem-solving. It avoids repetition and feeling tedious because who truly enjoys boring?
"The future will not be about what you know but how you know it."
If you think you've never done this before then think again. The DP was never structured in a narrow manner of pure academics. Instead, it was all about students learning how to learn, because the future will not be about what you know but how you know it. This is the first step of mastering the art of adaptation. It is naïve to think that once you're done with your diploma or degree or doctorate that you're done studying. For those who want to succeed, you need to realise that learning is a lifetime commitment. Only learning from your mistakes and successes will you allow yourself to grow and adapt.
Safinah Hidayati Hambali graduated from Ivanhoe Grammar School with the IB diploma in 2009. She completed a Bachelor of Biomedicine and Doctor of Dental Surgery at The University of Melbourne and is currently a practising General Dentist in Melbourne, Australia. She joins us this year as a 2018 alumni contributor to share her experience as a DP graduate.
To learn about the IB alumni network, visit ibo.org/alumni and read about our 50th anniversary featured graduates to see where other students have taken their studies and careers.