Budding entrepreneurs get the chance to meet CEOs from the United Arab Emirates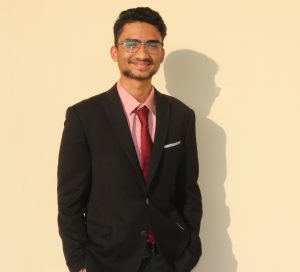 "I wanted to encourage students to get involved with innovation, business and collaboration," says student Faisal Qureshi about the Student Start-Up Conference UAE he set up last September. A first for the region, the conference brought first-hand insights from CEOs to an audience of students.
"When I started my own start-up (KenLorg.com), I noticed a need for a community of young, school-going entrepreneurs. I wanted to help other students interested in start-ups," says Faisal, who studies at Raffles World Academy in Dubai.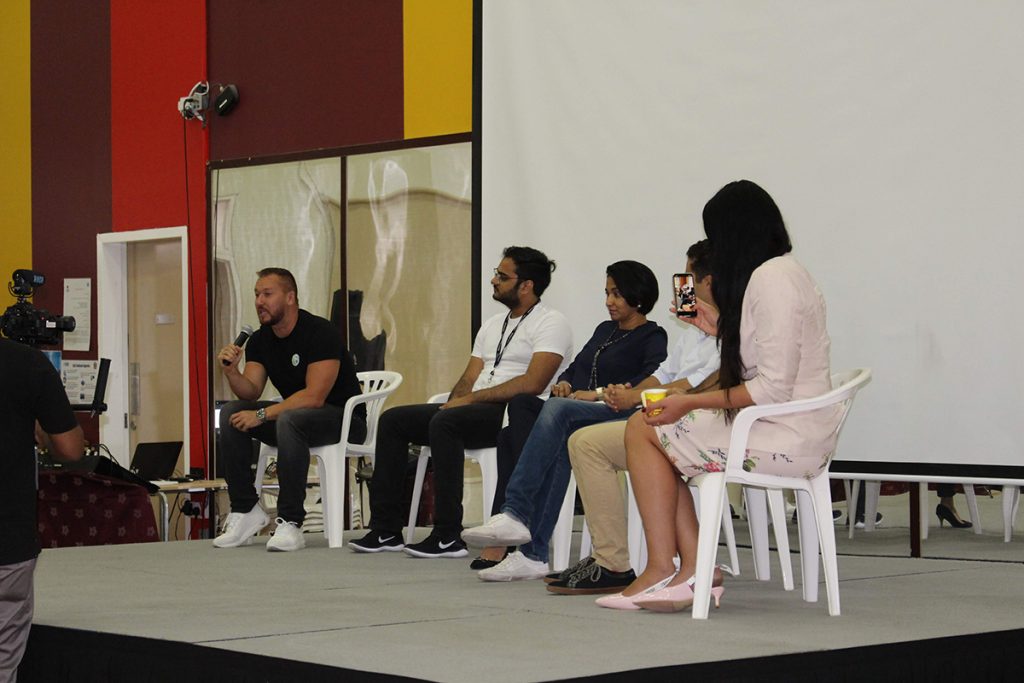 The conference, which became a   project, took Faisal over two months to plan. "Convincing CEOs to participate was the toughest challenge," he admits. "I created a LinkedIn profile and sent connection requests; I searched the internet for every email address I could find of CEOs in the UAE. Then came the website, stage, lighting, tickets, food and marketing." Leaders from successful UAE organisations such as Spoonfed, Sarwa, MENA Speakers and Gulf Elite agreed to speak at the event.
Highlights of the day, Faisal says, included "fantastic speeches on the start-up journey, stories of failure and the importance of grit". We followed the keynotes with a question and answer session with entrepreneurs on subjects such as 'How can we keep a resilient mindset?'"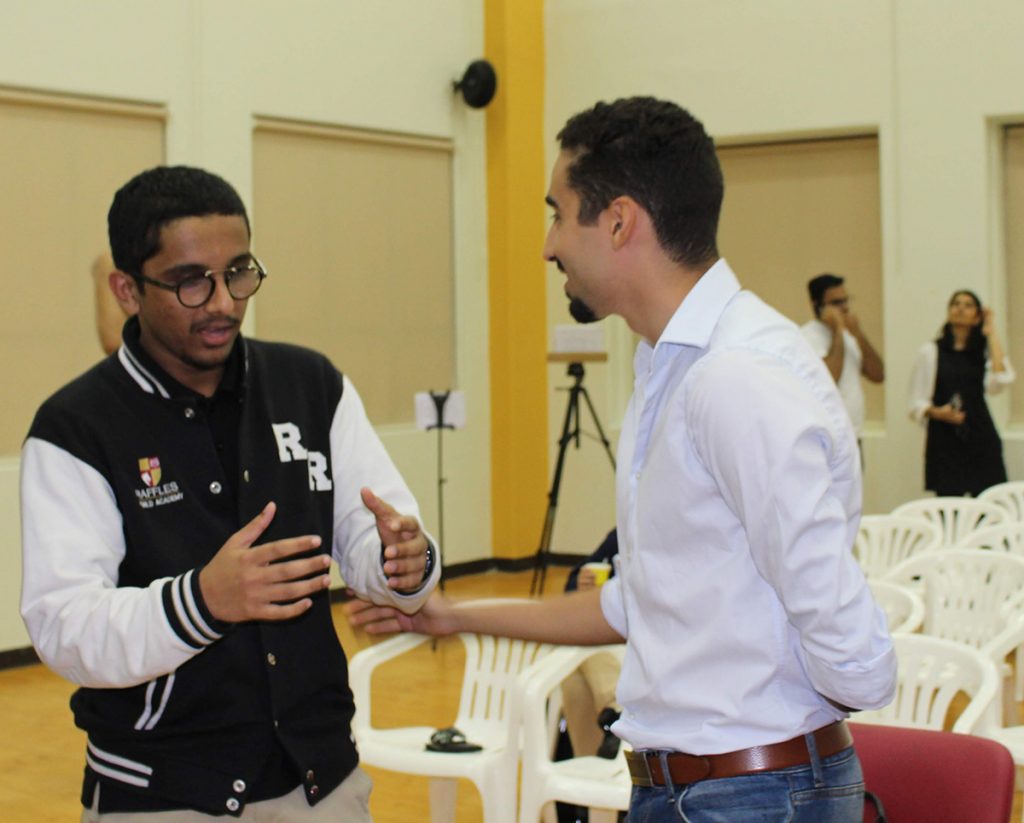 Support from the Raffles World Academy community was crucial, Faisal adds. "The school helped me plan the event and background aspects. Our principal, Timothy Roberts, and the CEO of Innoventures Education, Poonam Bhojani, supported and encouraged me from the very beginning. The parents' association, PARWA, sponsored the event, and my teachers encouraged me to grow this conference and promoted it to their students.
I would credit the IB for giving me the soft skills required. It helped me build the 'service to society' mindset, and the CAS aspect helped me venture out and help my community and beyond, he says.
The project also helped him develop IB learner profile attributes. "To have given younger students a forum to collaborate was a very satisfying achievement, and this reflects the learner profile attribute of 'caring'. I think my 'communicator' skills also improved, as I learned to collaborate with professionals from different cultures and careers. I became more 'knowledgeable' by interacting with a topic of global significance, and learned a lot about event organizing, marketing and business," says Faisal.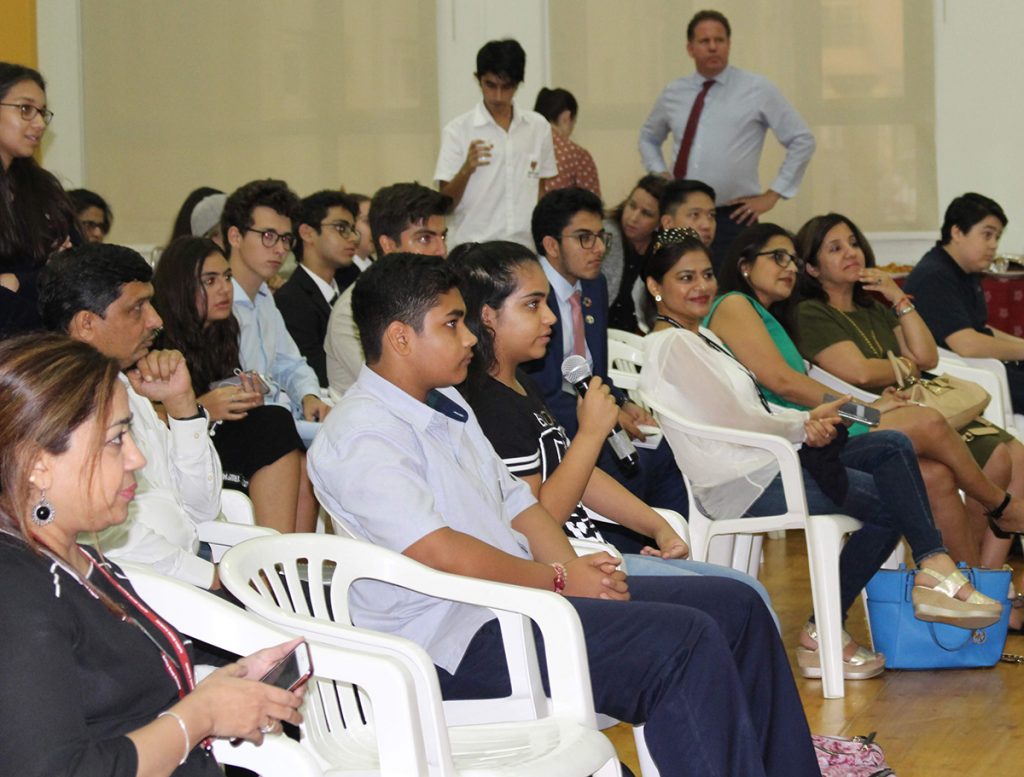 Faisal wasn't alone in benefitting from the experience. "Many attendees said they were inspired to start their own ventures, including game-making groups and tech start-ups. The biggest thing they gained was motivation: there aren't many opportunities for school-going entrepreneurs to engage in, so this conference was a gentle push towards making them follow their dreams."
His own entrepreneurship journey, he adds, is just starting. "After I graduate from the DP, I hope to pursue social entrepreneurship in tech and education. I aim to start a nonprofit to spread the ethos of the conference to students in impoverished areas, as entrepreneurship is a big part of economic development."
---
This article is part of a series of stories that bring to life the wonderful initiatives undertaken by IB students and educators from around the globe. Follow these stories on Twitter @IBorganization #IBcommunitystories. Share your great stories and experiences: email editor@ibo.org