Diploma Programme (DP) graduate Leilani Stacy offers insights from her research on female entrepreneurship in Portugal during her Fulbright experience. This is her third story in our graduate voices series.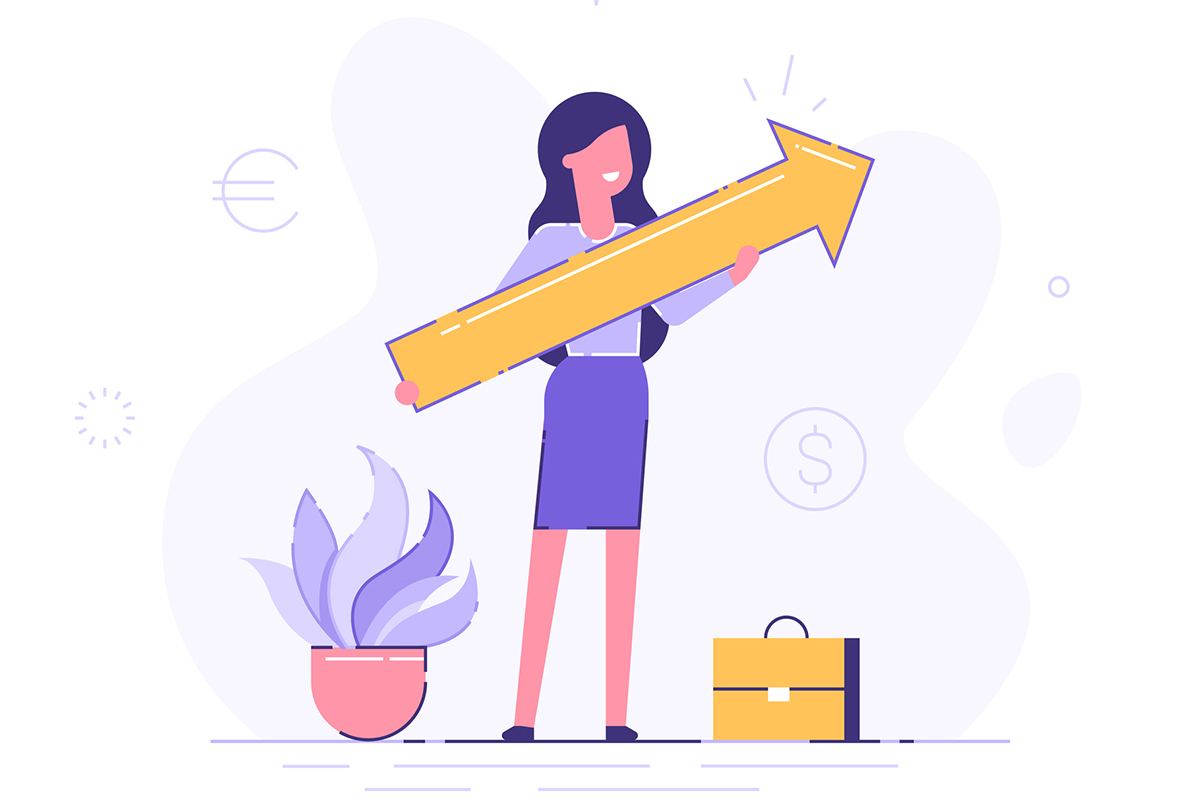 According to the Global Entrepreneurship Monitor, in Portugal there are six women for every ten men entrepreneurs. But in 2018 only 19%, or 40, of the 218 founders supported by the government-sponsored business incubator StartUp Lisboa were women. At the Web Summit conference in the fall, I calculated that only 23 of 213, or less than 11%, of Portuguese businesses represented at the event were female-founded or co-founded. Last year as a Fulbright Scholar, I sought to understand these disparities in women entrepreneurs' access to financing and support in the country.
Primarily, I focused my data collection around survey data and interviews from a pool of more than a thousand women entrepreneurs who participated in the Connect to Success (C2S) program. In 2014, the U.S. Embassy in Portugal launched C2S as an initiative designed to support women-owned businesses in Portugal and, in 2016, a public-private partnership was formed with the Luso-American Foundation (FLAD) to continue the program's operations. The C2S program consisted of three components: an MBA masters consulting program, a corporate mentoring program and a variety of one-time skills-based workshops.
Prior to my study of the program, there had been no systematic review of C2S or the demographics of the participants. With the help of the C2S program manager and former program director, Kim Sawyer, I developed a survey to better understand entrepreneurs' motivations, challenges and aspirations for their businesses. The survey received 46 individual valid responses and I interviewed nine women in depth. Over the course of my eight-month grant period, I also interviewed more than 20 other stakeholders in the Portuguese entrepreneurial ecosystem, including incubator directors, investors and other entrepreneurs.
"Female entrepreneurs often mentioned the lack of social and emotional support available"
From these survey results and interviews, entrepreneurs identified the primary benefits of the C2S program respectively as professional networking, business skills and what I call "informal exchange." Beyond establishing purely business-driven relationships, women used C2S workshops as a time and space to exchange ideas, worries and provide support to each other on their entrepreneurial journeys. Importantly, 60% of survey respondents identified as the primary caretaker for either a child or an elderly person in their family. Thus, female entrepreneurs often mentioned the lack of social and emotional support available when working alone and the difficulty of being a caretaker and managing a business.
When women entrepreneurs were asked what resources they needed most to advance their businesses, it might not be surprising to learn that the number one need was financial resources and the second was human capital. Nearly all of the women I spoke to had financed their businesses entirely out of pocket; only one mentioned going to the bank and even then, she spoke of the difficulty and delay in accessing a loan. Closely tied, then, to this lack of access to financial capital was entrepreneurs' need for human capital that could expand their business capacity, such as by finding a Chief Financial Officer that would have the acumen to build a business model or apply for funding.
So how do we remedy these gaps in access to financial and human capital that we see both in Portugal and in the U.S.? First, business incubators, such as the government-supported initiatives in Lisbon, can and should create transparent application processes and focus on efforts to evaluate businesses independently by removing identifiers such as applicants' names. Incubator and accelerator programs should begin to collect data on applicants' demographics in order to identify where the breakdown in access begins; are they failing to market their programs effectively to women or are women having difficulty with the technical requirements of applying, such as submitting business plans?
"We can and should start seeking to collaborate with people who are unlike us … we might be surprised by the results"
From a policy-making perspective, public and private actors should create both physical and virtual spaces for entrepreneurs to exchange both personal and business support. On an educational level, we should do more to ensure that younger women and girls have access to technology-related skills training and the financial resources necessary to build their own businesses. One of my favorite examples of organizations modeling a promotion of cultural change around the gender gap in technology is Portuguese Women in Tech. Last year, they published an educational booklet filled with women role models working in technology that was distributed to schools across the country; it was a simple but poignant way to start thinking about how we can inspire the next generation of female leaders in this sector.
What I took away from this year though, beyond any formal finding in my research, was the importance of having conversations with everyone, from strangers to peers, about the existing gap in data, literature and evidence for remedies around the gender gap in entrepreneurship, technology and distribution of household chores. I found that trying to explain my relationship with my non-binary partner with new friends in Portuguese was one of the most challenging but also most rewarding experiences of my time there.
So, if I can make one policy recommendation from my findings, I would say that we can and should start seeking to collaborate with people who are unlike us and make an effort to explain our differences rather than run away from them; we might be surprised by the results.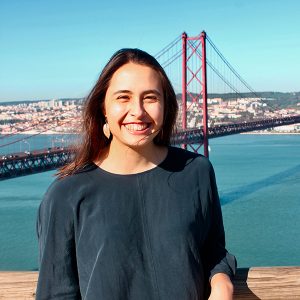 Leilani Stacy is a graduate of Wellesley College, with a B.A. degree in Economics and Political Science. She currently lives in Lisbon, Portugal as a Fulbright Scholar conducting research on women-owned businesses and female entrepreneurship in the country. When she's not having conversations with people, you can find her cooking, going for a run, or reading a good book.
If you enjoyed this story, consider reading more below: