Growing up, IB alumna Saja Kamal faced difficulty playing football in Saudi Arabia. Now, she is empowering other girls and women around the world to get involved in the sport and challenging the norm of women in sports.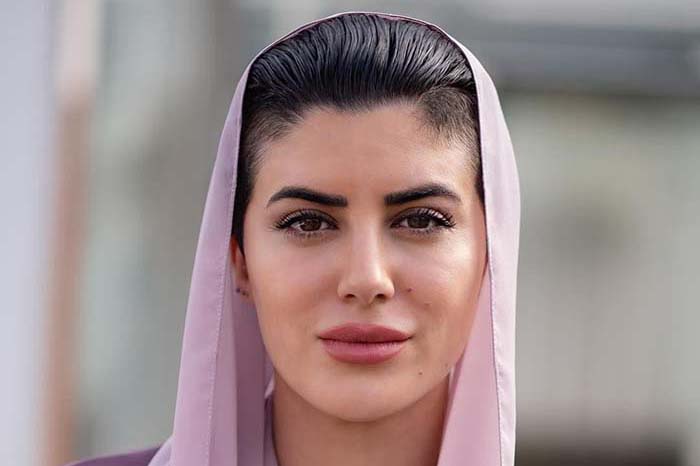 Women's football was rare around 50 years ago, as female players struggled to find a pitch they could play on. Between 1921 and 1971, the Football Association (FA) which governs the sport in England prohibited women from using the men's ground. They said the sport was "quite unsuitable for females and ought not to be encouraged". Unfortunately, this viewpoint spanned further than England.
Today, women's football is considered mainstream in many parts of the world, but in other countries, there is still some way to go as IB alumna Saja Kamal can attest to. Growing up in Saudi Arabia in the late 1980s and early 90s, she was one of the few girls who was involved in the sport.
The love of football
Kamal, who is now a senior government consultant turned entrepreneur in Riyadh, Saudi Arabia fell in love with football at four years old. Her parents supported her passion and she was encouraged to play. "My father is an academic, and he raised my sister and I equal to my brothers. Culturally, women did not play sports, but if I liked it or wanted to try it — he wouldn't stop me" says Kamal.
However, she could only play football on her home compound (not in public) and was the only local girl allowed to play. "Women outside the compound could not get involved in sport at all," says Kamal. "It was impossible, and it was a very challenging place to grow up."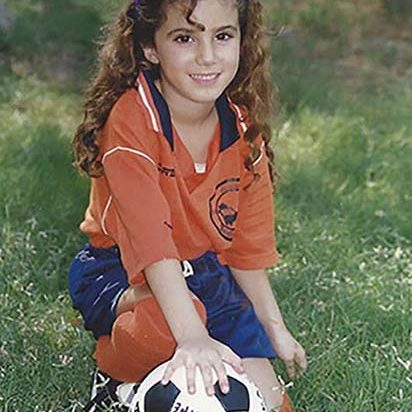 So, her father registered her with an American compound in Saudi Arabia, which hosted afterschool clubs, such as football, for international residents and children. Kamal was one of the few Saudi girls that would take part. Her skills improved rapidly, and she was selected to represent her country abroad in youth tournaments, including the Schwan's USA Cup in Minnesota. However, despite playing in over six countries for more than 12 years, they were never recognized officially as a national team.
"I followed my passion for football, no matter how much people told me I shouldn't and couldn't," says Kamal.
At 12 years old, Kamal's father disguised her as a boy, so she could watch her football idol play in her hometown.
Kamal adds: "Not being allowed to practice football at school or university, and not being able to access stadiums or join a gym didn't make any sense to me. It was hard for me to be okay with restrictions that didn't make logical sense to me, so I challenged them — as long as I wasn't doing anything wrong or wasn't going to harm anyone in the process. Challenging certain cultural barriers or sexist ideologies universally is just part of me wanting to be my true self. And my true self wanted to play football."
My IB experience
Kamal's father wanted her and her sister to study the IB Diploma Programme (DP). But, at the time, it was not available in Saudi schools for Saudi women. Under the Ministry of Education (MoE), Saudi women are only allowed to attend women-only schools. So, they attended the IB World School Naseem International School (NIS), in Bahrain (a two-hour journey away). This was a huge cultural shift for Kamal.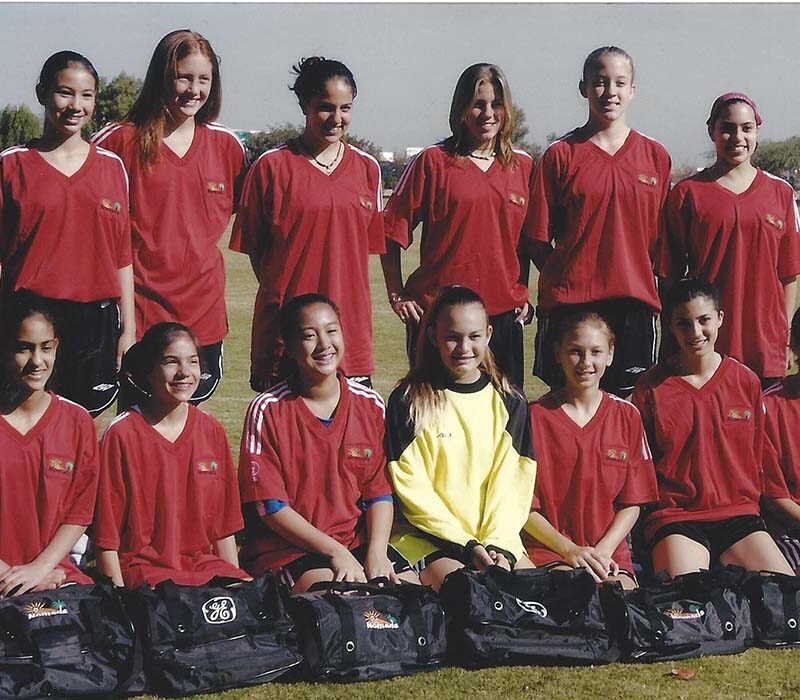 She went from speaking only Arabic to English; from a segregated schooling system with women-only classes and teachers to a mixed or co-ed environment; and from Ministry of Education (MoE) textbooks to hardcover international imported books.
Reflecting on her IB experience, Kamal says: "I loved theory of knowledge (TOK). The teachers were a new experience and they made my journey so memorable. I studied Islamic history in English for the first time and saw my religion from a new and beautiful perspective. I also studied Arabic, English, mathematics and biology."
Studying in Bahrain exposed Kamal to invaluable football opportunities. She was allowed to join tournaments and teams, including the Arsenal football school (now known as Juventus Club) where she become a right-forward.
"I flew to London to play football with Arsenal. It really opened my eyes and gave me a push despite the odds."
After high school, Kamal studied Political Science and International Affairs at Northeastern University, in Boston, US. "My IB education gave me a solid base to stand on and build from. It helped me complete my education earlier, and in five years I graduated with a double major, a double minor, a master's degree and a specialization. I honestly couldn't have done that without the influence of IB under my belt."
It was at Northeastern University that Kamal decided that she wanted to be a full-time football player but felt disheartened at the lack of professional opportunity. "I felt discouraged about pursuing the sport. For the past two decades, I felt that I was going against the grind and it became exhausting."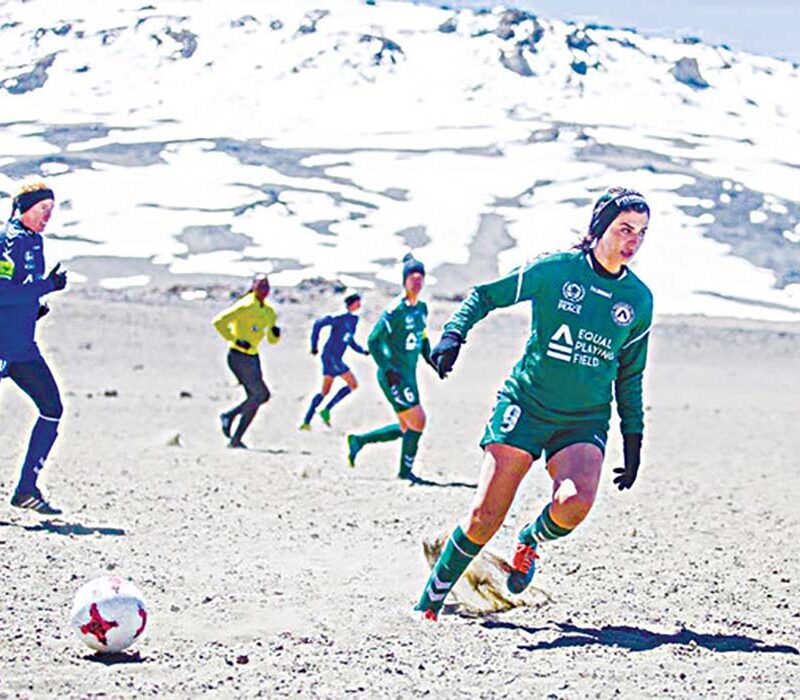 Making a difference
Kamal is now working to break down barriers and help future generations. She created her own football team of 30 female Saudi players, and is a part of an NGO called Equal Playing Field (EPF), which focuses on empowering girls and women to get involved in sports. EPF has broken three world records:
"We worked on the ground with young female football players in Tanzania, Jordan and France during every world record. Just being an EPF member alone, and previous participant, I've made so many valuable and genuine connections with women across the world in the sports sector. It's truly a wonderful NGO, and all the work is geared towards female empowerment and development in football and/or sports."
Change is coming
An increasing number of women in Saudi Arabia are participating in sports -– as part of the reforms being introduced under the Saudi Vision 2030 plan, which will encourage women to take on different career paths.
Women are now allowed to access football stadiums and other sporting events. Last year, six Saudi girls led the national football team out onto the pitch for the opening match of the FIFA World Cup. But women still don't have a national football team.
"There's definitely improvement in Saudi Arabia, but we need to keep working on it to reach what we can call ''player equality'' in media and in pay. It is a constant and continuous journey with FIFA, as we strive to accomplish our 2030 vision goals," explains Kamal.
"Our categories in sports are always, 'women between brackets'. We do want to equal the playing field, but it will take a lot more support for the masses to get onboard, and a lot more effort."
Kamal adds: "There are talks of the first Saudi Women's National Team in the country's history. Anything I can do to make that come true is something that I want to be a part of. Whether or not I play for the team, I just want to see women be a lot more active. We need to keep progressing as a country, and I hope one day we can be free to participate in sport wherever and whenever."
Looking back at how far Saudi Arabia has come from the days she had to play football in secret, Kamal feel sense of pride. "If it was not for the women just like me, breaking glass ceilings, paving new paths, accused of being 'stubborn', 'rebellious' or at times worse, I feel like we would not have come this far," she says.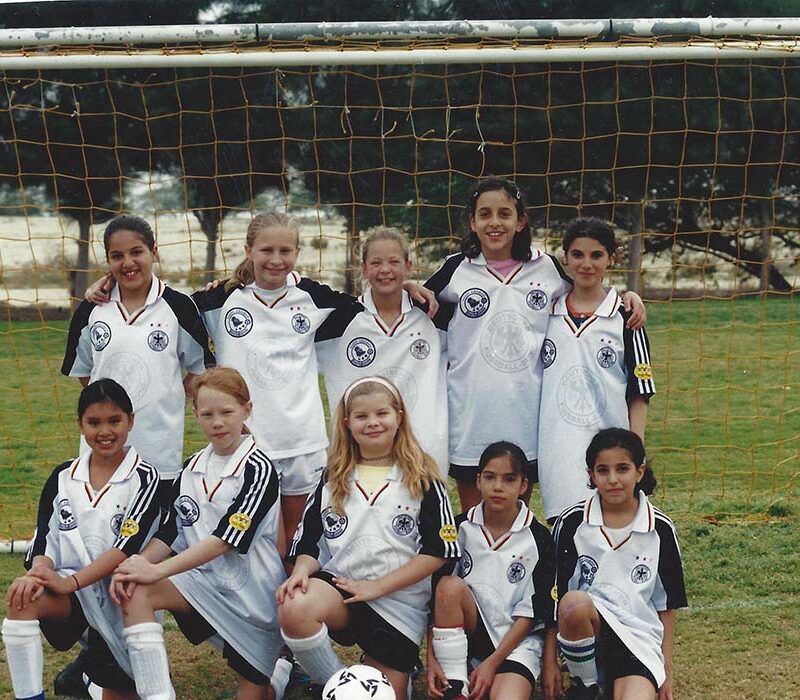 What do you think of Sajal's efforts for equalling the playing field for women in Saudi Arabia? Let us know in the comments👇🏼