IB graduate Kerstin Forsberg, founder of nonprofit Planeta Océano, shares how she turned her love for science into a career conserving marine life in Peru. This story originally appeared in the October 2019 edition of IB World magazine.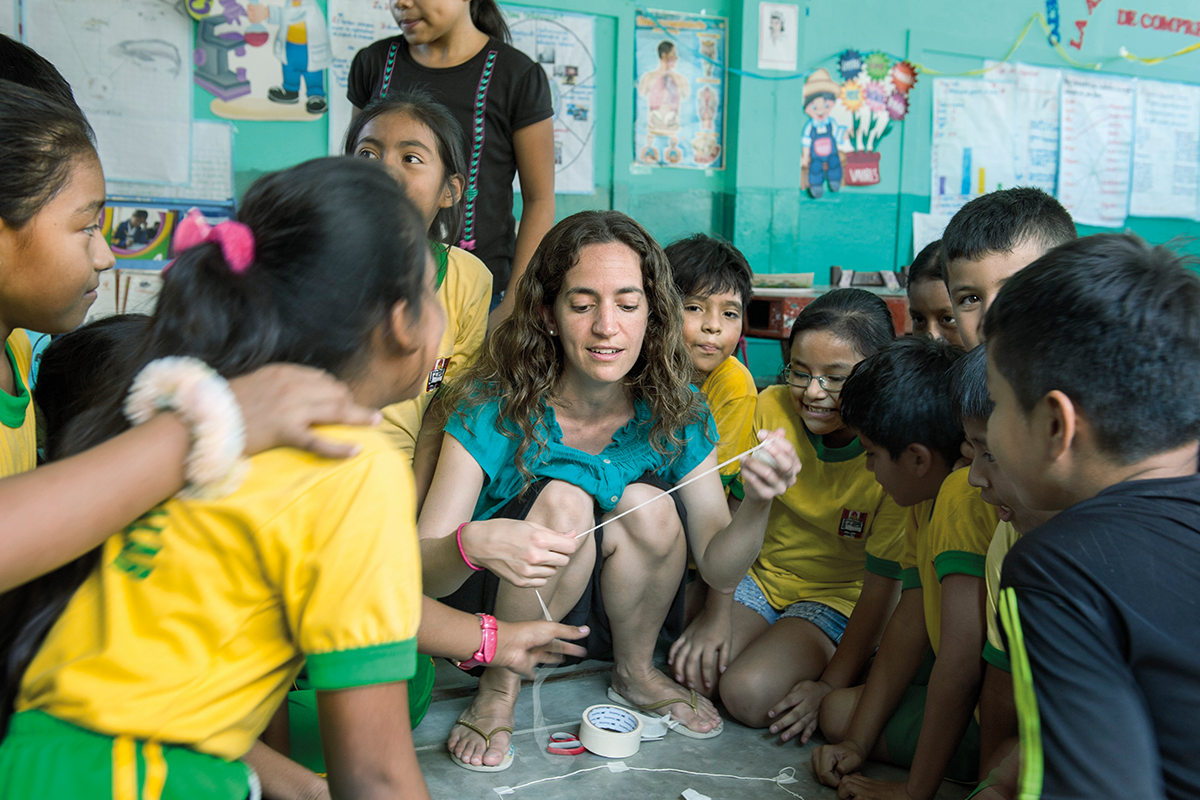 Just like an IB programme, Kerstin Forsberg's approach to life is multidisciplinary. She studied the IB Diploma Programme (DP) at Newton College in Lima, Peru and was interested in pursuing lots of different things such as theatre, music, the debate team but most of all science. "Biology was my favourite subject," explains Kerstin. "I looked forward to each class. The way that my teacher Dr Vivian Ash would explain the subject made it so fascinating. I had so many good teachers."
Kerstin is now a biologist, marine conservationist and founder of Planeta Océano (Planet Ocean), a nonprofit, award-winning organization that is focused on empowering people in marine conservation.
"I didn't know what I wanted to do after Newton College, but I had always been passionate about science, animals and nature ever since I was a very young girl," she says. "My biology classes helped me realize that I was interested in the science behind everything."
During the last year of her undergraduate study at National Agrarian University in Lima, she conducted a research project on sea turtles and reached out to local volunteers to help. In just one month, she had over 100 volunteers. The project then developed into a big community initiative.
"This opened my eyes and made me realize that there are so many things that still need to be done, regarding oceans and community involvement. People really want to participate in ocean conservation, we just have to give them this platform." This is what led Kerstin to establish Planeta Océano.
Among other achievements, the organization has worked tirelessly to get giant manta rays legally protected. And it is now prohibited to harvest giant manta rays or consume them in Peru.
Taking action
Planeta Océano empowers people through three main action pillars: 'research', 'education' and 'sustainable development'.
Research encourages, 'citizen scientists', the everyday people with an interest in marine who work with Kerstin, to help develop scientific information. "For example, we have a group of students who have reported sea turtle nesting as well as fishermen who contribute to research on manta rays in the Peruvian ocean," says Kerstin. Planeta Océano works with local authorities to develop conservation management and action plans, based on the science that has evolved from citizen scientists.
The organization is incorporating ocean literacy within schools and in communities, through education. The Marine Educators Network includes 50 different schools and works with teachers to incorporate conservation issues within classrooms.
"We are encouraging youth-led environmental initiatives in coastal areas and are fostering citizenship and entrepreneurship at a very young age. This promotes critical thinking and transforms the way many schools are working."
Sustainable development creates environmental leadership, contributing to marine conservation and economic development in the community. "We are currently working with a fishermen's association, which we helped to form to promote giant manta ray and marine eco-tourism. Having the fishermen lead these services not only allows them to generate an alternative income, but it also allows them to contribute to the marine conservation in their locality."
Kerstin adds: "We believe in the power everybody has to create change for oceans and marine environments. Oceans are our planet's life support system. They provide most of the oxygen that we breathe and are a food source for millions of people."
IB advocate
The DP instilled lifelong skills, which Kerstin says have helped her career, and have encouraged a multidisciplinary approach to her work. This has helped ensure Planeta Océano develops different actions to create real, long-lasting change.
Her favourite element of the DP is critical thinking. "I'm a real advocate for the IB, it allows you to think completely differently," says Kerstin. "Beyond schooling, it's a tool that can help you later on in your career.
"Critical thinking, as well as analytical and communication skills, and making sure your ideas are delivered in a way that people can understand, are tools I use all the time."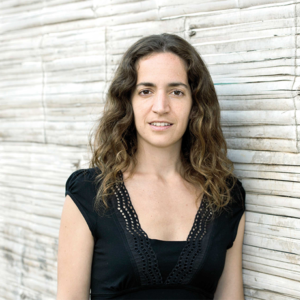 Kerstin Fosberg is a graduate of  Newton College in Lima, Peru. After completing her studies at the National Agrarian University, she conducted a research project focusing on sea turtles that inspired her to pursue marine conservation. Kerstin founded  Planeta Océano (Planet Ocean), a nonprofit, award-winning organization that is focused on empowering people and encouraging ocean literacy.
If you are an IB World School or an IB student and you wish to share your story with us, please write to us at communications@ibo.org. We appreciate your ongoing support and invite you to connect with us on LinkedIn, Twitter and now Instagram! 
If you enjoyed this story, consider reading more below: