In cooperation with the University of the People (UoPeople), the IB has aimed to address the global shortage of qualified educators. This year, we are funding 100 educators on their way to earning a Master of Education (M.Ed.) degree. We hear from Luciana Gugliada S., an educator at Colegio Williams in Mexico City to reflect on how access to this programme is shaping her knowledge and career aspirations.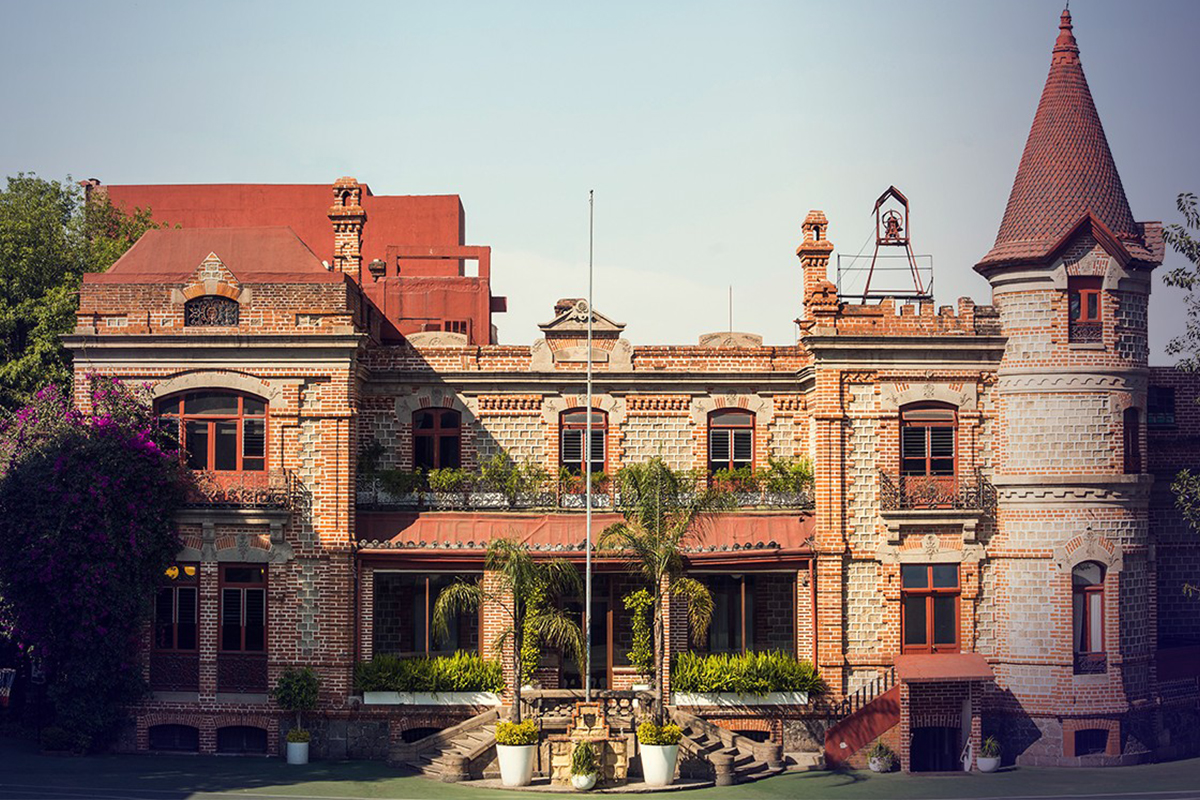 I stumbled upon teaching 11 years ago and it turned out to be one of the most magnificent and fulfilling situations I have ever encountered. It all began when I had to step in as a substitute teacher. I was fearful at first, and it only got worse when students informed me that I was their third substitute teacher that week; it was only Wednesday! I felt hopeless since my only teaching experience had been as a counselor in summer camps, yet I knew that being caring and open-minded was the answer to connect with the children. By the end of the day, the students and I felt amazing after our time together. I thought maybe I was dreaming, until the school's board offered me a full-time teaching position. They told me they had found the kindred spirit that the students needed in a teacher. That very experience led me to become passionate about education. I studied the teacher's course and applied for the Teaching Knowledge Test (TKT) certification. Eventually, I earned my bachelor's degree in psychology; a profession that I chose to complement my teaching experience by attempting to comprehend human nature, our motivations and how we learn and function.
"The greatest assets I bring to the table are my creativity, passion and the self-motivation to become a better teacher every day".
That school year, the students and I built a caring community and lived the IB learner profile to its fullest. We participated in a reforestation programme and raised funds to save a community of white deer. Thanks to our hard work, inquiry and principled thinking, we adopted part of the forest and were able to make an impact in the Desierto de los Leones community. Every year after this project, the school's community visited our little section of the forest several times a year and helped clean and restore it. We even saw a white deer baby being born! When reflecting on this, I was ecstatic because we were able to make an impact on the local and natural community by preserving a piece of land and the animals within, all with the efforts of an empathetic community.
How does the University of the People (UoPeople) scholarship support your professional goals?
I am the daughter of immigrants. My parents are Argentinian. They came to Mexico about six years before I was born. Growing up learning two different cultures, histories and mindsets gave me the ability to become not only more open-minded but also become a risk-taker. The greatest assets I bring to the table are my creativity, passion and the self-motivation to become a better teacher every day. Reflection is the key to the best teaching experience. For me, reflection alone can lead to improvement and change. Being honest about my experience and allowing feedback from students, the school authorities and my peers helps me continue to grow. I accompany my reflections by keeping track of my experience in journals and looking for better ways to improve my teaching with that specific group and professional development opportunities.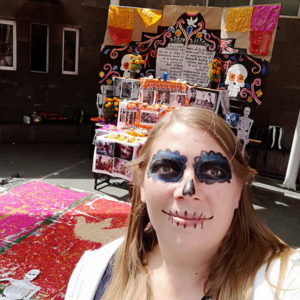 In order to properly develop this, I am acquiring knowledge in the Master of Education programme with the University of the People, because I know that it will enhance my teaching instruction. I hope to gain experience to support student-directed inquiry, interdisciplinary learning and the students' own critical thinking and metacognition process.
The second reason I am drawn to earning a Master of Education is the international environment it features. Looking at my future, I understand that the only way to be successful in today's world education is to be part of a more international and holistic context. Through this programme, I would like to build an effective learning environment, learn and employ new approaches to teaching and learning, especially reflecting on the impact of my actions on learners. I enjoy learning, keeping myself and my professional practice updated.
According to UNESCO, there is a global educator shortage, and we will need almost 69 million new teachers by 2030. What is the impact of having qualified educators for students?
Having qualified teachers offers many benefits to students. As educators, we have a challenge to match the needs of our learners to a world that is changing rapidly. To meet this challenge, we need to become learners ourselves. Being well-prepared, along with having a passion for education and genuine care for students, can lead us to become an inspiration for students to develop fully and challenge them to become the best version of themselves. Students should be fully-equipped with the tools, skills, knowledge and reflection to continue their journey into the world.
What does earning the UoPeople scholarship mean for you?
"I hope to gain experience to support student-directed inquiry, interdisciplinary learning and the students' own critical thinking and metacognition process".
This scholarship means the opportunity of growth to enhance my professional practice. It is a personal challenge to learn more in order to follow my passion for education. It is the opportunity to enable myself into a higher and deeper understanding of what education is and how to develop and practice it in a more effective way. It is the opportunity to strive along with my students with a holistic approach. It is an honor to have received this scholarship because I believe in constant learning in education and believe in the IB philosophy and objectives.
What IB learner profile traits do you utilize in your teaching?
It is important to be an example for the students and to model the IB learner profile traits to fully understand them and that is why I constantly include them as part of my teaching in practice. We focus on a couple of specific traits according to the unit of inquiry that we are developing, to allow students to understand them, practice them and make them part of their daily lives. I think that the attributes that describe me the most are open-minded, caring, inquirer and reflective. I take them with me everywhere I go. These attributes are a part of who I am, and they remind me that I can always grow.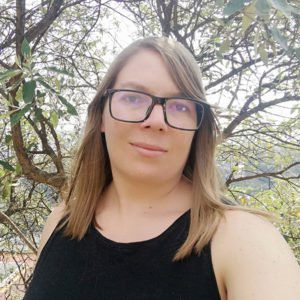 Luciana Gugliada S. is a Language Acquisition: English teacher at Colegio Williams. She earned her BA in psychology in 2015 with a specialty in cognitive and behavioral psychotherapy for children and adolescents in 2016. She has been an English teacher for 11 years now, 10 of them in IB World Schools working the Primary Years Programme (PYP) and Middle Years Programme (MYP). She currently lives in Mexico City where she enjoys museums, nature, her pets and reading.
If you enjoyed this story, consider reading more below: