Diploma Programme (DP) graduate Lenette Lua offers insight into the value art can have in our lives. She shares how her initiative Fungi Initiative offered opportunities for individuals to use art to understand life and find community. This is ­­her second story in our graduate voices series.
Fungi Initiative was inspired by the characteristics and abilities of fungus in forming a symbiotic relationship with plants to exchange essential nutrients and decomposing matters. Despite their inconspicuous proportion, they play a crucial role in the ecosystem. The first edition of the Fungi Initiative takes fungus as a metaphor to investigate the role of art in reconciliation and collaboration.
The initiative was originally conceived as an online art education platform for an entrepreneurial competition. When pitching the idea at the Imperial Business School with my colleague, a girl from the audience raised her hand during the Q&A and asked, "I have never been to a museum and have just received a job offer from Morgan Stanley. Why do I need art in my life?"
I was dumb-founded because the idea that art is not needed has never come across my mind. Therefore, when conceptualizing this curatorial project, I wanted to address a series of assumptions that not only prevail in my business idea but also in the art world—Does society need art? What can art really do?
"Through art, we encounter confusion, uncertainty and ambivalence and, gradually, we learn to navigate between them and live with them".
The first edition of Fungi Initiative addressed the notion of in-between. It considered art as a connecting force to facilitate cross-disciplinary communication and collaboration between different institutions. The first edition was composed of five artist-led participatory workshops taking place at various non-art institutions in London, such as London School of Economics and Political Sciences and the International Lutheran Student Centre. In this article, I would like to highlight two events, A Harmonious Cacophony: A Creative Sounds Workshop and BLEND: A Zine-Making Workshop.
A Harmonious Cacophony: A Creative Sounds Workshop was led by Korean artist Lina Choi, who often works with sounds and human voices. In this workshop, Lina invited the participants to co-create an installation with the sounds they have recorded and collaged. Within the three-hour workshop, the participants transformed the chapel into a creative studio and an art space where they collaborated and developed a site-specific work.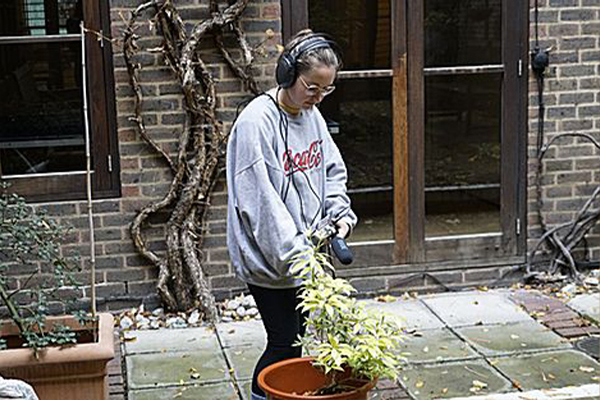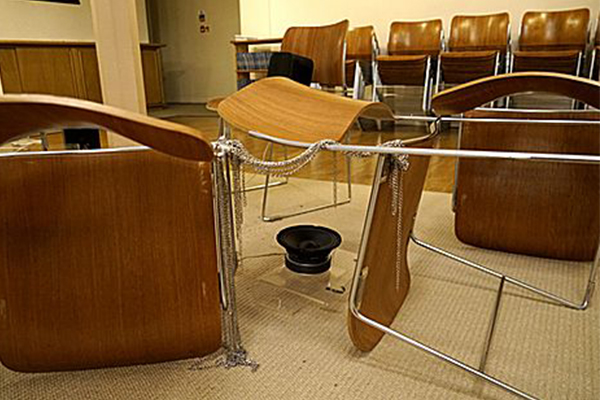 When discussing art, we often think about paintings, sculpture and other media—the final products of the art. What is often being over-looked in the discourse is art's journey and process where confusion and inspiration intersect. Observing the participants creating work together, I have witnessed their hesitation, "Did I make the right decision? Is this the right way?" Making art is a lot about life because it teaches you how to confront uncertainty, embrace imperfections and create meanings. Navigating in this ocean of ambiguity not only creates meaning in your life but also enables you to appreciate the daily, the common and the trivial that we often easily overlook.
During BLEND: A Zine-Making Workshop at the Barbican Centre led by artist Elena-Andreea Teleage, participants stuck newspapers and photographs from their personal archives and created a zine from a piece of A3 paper. Through acts of folding, cutting and selecting, the participants worked with photographs, the representation of the past, to assign new meanings and navigate themselves in a non-trajectory timeline where past, present and future overlap and intertwine.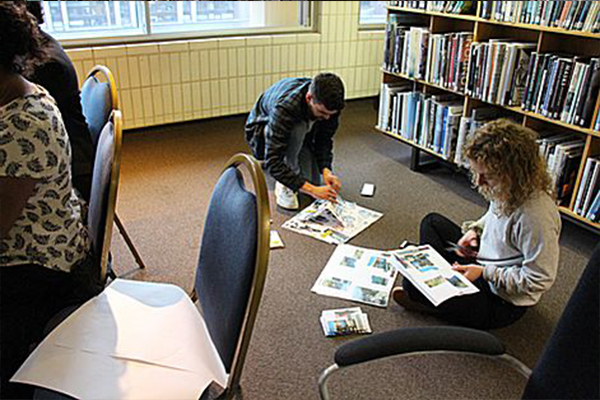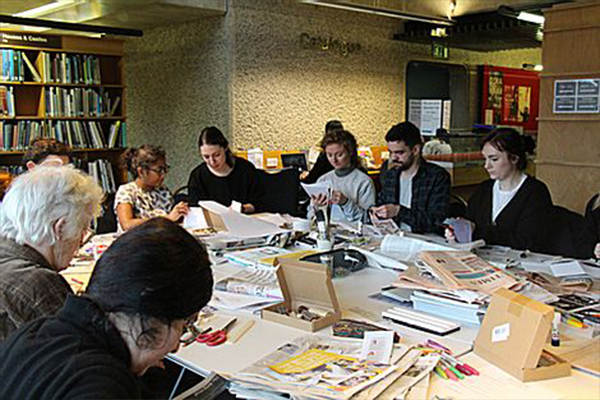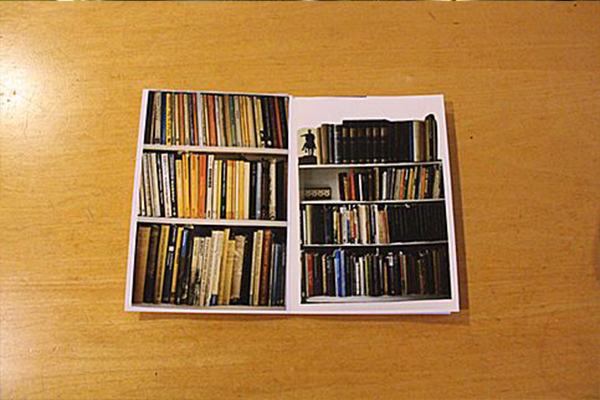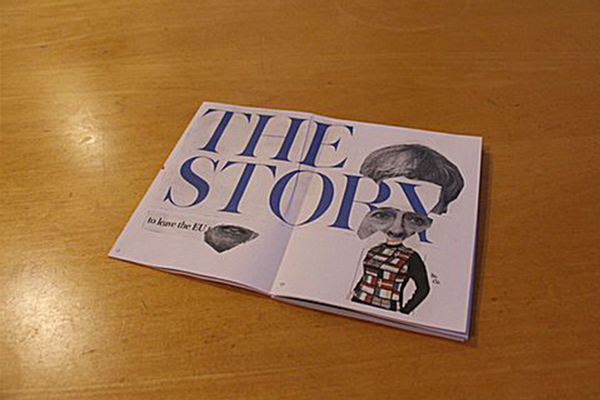 "The society needs art as much as art needs the society".
Quite a few people attended in this workshop arrived by themselves and had no prior experience in art-making. It was interesting to observe such a diverse group, in terms of their jobs, backgrounds and ages, interacting and communicating with each other. When speaking about art-making, we often think about creativity, the fact that numerous possibilities will manifest on and with a piece of white paper. While this holds true, creating art does not have to be a lonely process, despite what many movies and the media have played up. Art can create a social space where people mingle, a zone for people to reflect and experiment.
Art is in a precarious state, particularly in this year. Following government guidance, many art institutions were and are temporarily closed down. Art appears to be secondary and even vulnerable in a moment of crisis. However, despite so, practitioners continue making art. An increasing number of audiences have been attending online programmes (screening, live performances, virtual exhibition, etc.) curated by different organisations. Why so? Because art reminds us the potential beyond our confined reality. It unravels different layers of the present and present numerous possibilities of the future. The society needs art as much as art needs the society. Through art, we encounter confusion, uncertainty and ambivalence and, gradually, we learn to navigate between them and live with them.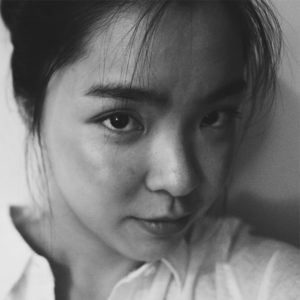 Lenette Lua is a creative producer whose practice spans across curating, collaborating, researching and translating. As a graduate from the Royal College of Art in 2020, she is the founder and curator of Transparent Domain (www.transparentdomain.org) that explores the possibility of participatory and collaborative social practice in reconciliation with the self, others, nature and wider environment. 
If you enjoyed this story, consider reading more below: