Possessing key 21st-century skills can help students to adapt to and address today's complex global challenges. Therefore, in recent years, there has been a growing focus in education systems around the world on the importance of learners gaining 21st-century attributes, including the development of creativity and curiosity, during schooling.    
Creativity and curiosity are at the heart of the IB's philosophy and are linked with the learner profile attributes of inquirers, thinkers and communicators. Each programme's focus on thinking critically and creatively aims to enable students to analyze situations, face challenges, create possible solutions to problems, and be innovative.  
In 2020, the International Baccalaureate (IB), together with the Jacobs Foundation, the Oxford University Centre for Educational Assessment (OUCEA) and the Australian Council for Educational Research (ACER), embarked on a journey to explore the skills of creativity and curiosity across all four IB programmes. Funded with generous support from the Jacobs Foundation, OUCEA and ACER conducted two studies, delving into the concepts of creativity and curiosity to identify promising practices and develop prototype resources for IB World Schools. 
This exploratory and innovative research on creativity and curiosity lays a solid foundation from which further research can be launched. Learn more about these exciting studies below. 
OUCEA: Facilitating curiosity and creativity in the classroom: An international multisite video study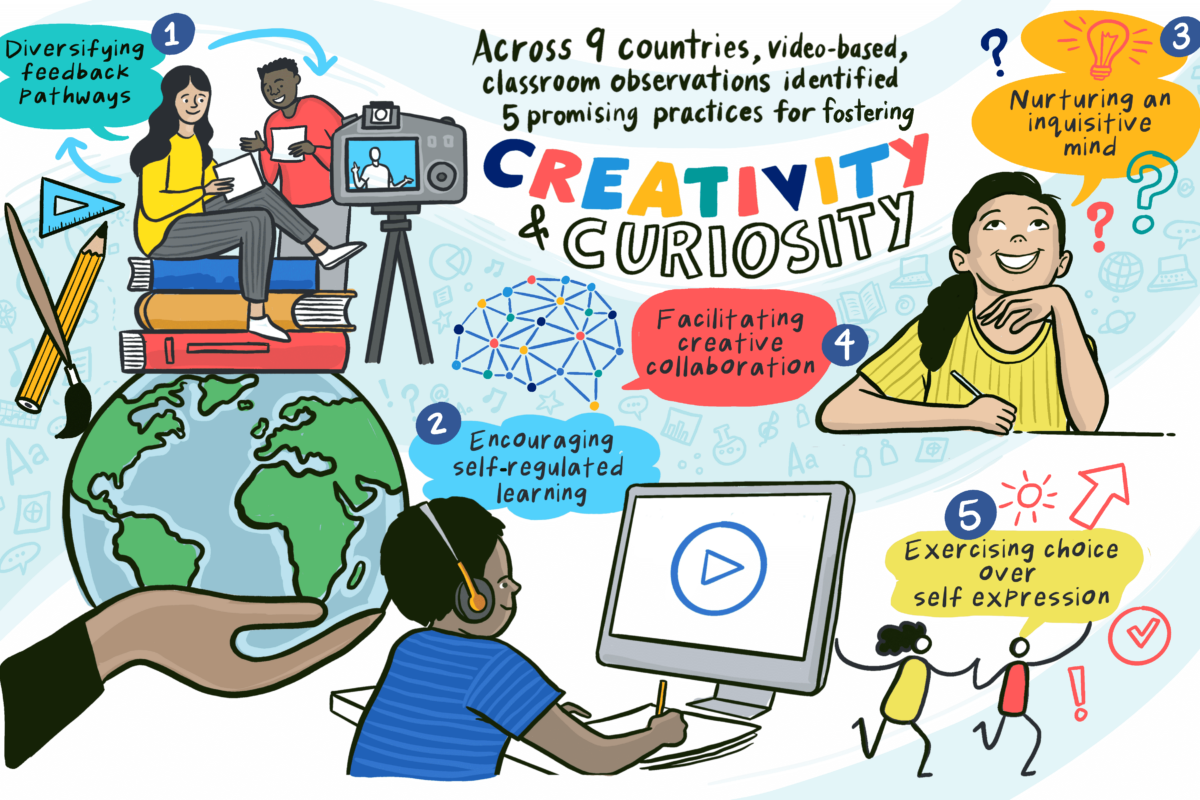 In this study, OUCEA explored how Primary Years Programme (PYP) teachers from diverse contexts aim to support the development of creativity and curiosity among their students. Researchers worked with nine schools in nine different countries, using various online data collection techniques, including teacher-recorded videos of classroom practices and activities. Although still exploratory in nature, the research team identified five promising practices that may help to foster primary school students' creativity and curiosity. Specifically, these include: diversifying feedback pathways, encouraging self-regulated learning, nurturing an inquisitive mind, facilitating collaboration and exercising choice over self-expression. 
ACER: Development of a transcript to record learner creativity and curiosity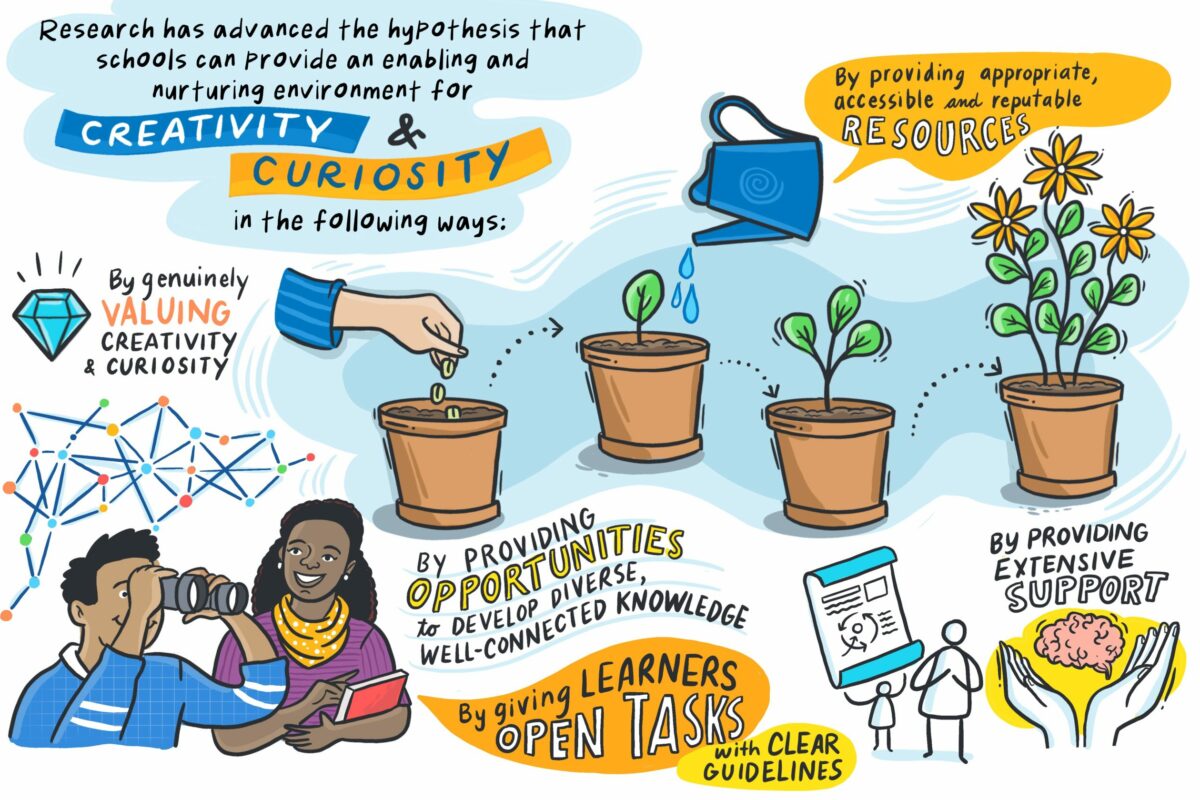 In parallel with the OUCEA study, ACER conducted a study to develop a number of prototype materials to explore and document learner creativity and curiosity across all four IB programmes and different cultural settings. Based on insights from literature reviews, the researchers developed frameworks to help situate creativity and curiosity through the types of activities learners undertake in schools. The researchers also hypothesize that teachers and schools can help to create an enabling environment to nurture students' creativity and curiosity. The study resulted in a number of different resources, including enabling environment summaries, reflective quizzes and prototype transcripts for creativity and curiosity. 
For both studies, further research will be required to validate promising practices and resources before schools implement them with the aim of supporting and evidencing student growth in creativity and curiosity. The IB plans to conduct additional research to follow-up on these exciting studies.