---
Proudly telling the world about #generationIB in our 50th anniversary year
---
Microfinance initiative by DP students helps boost the income of those in need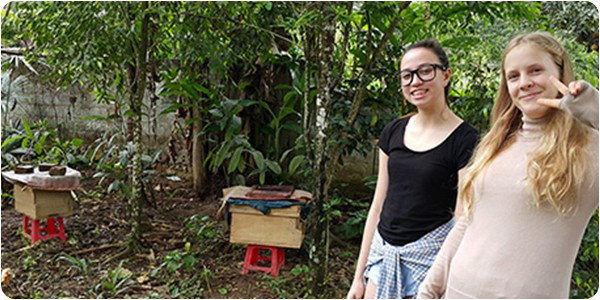 In many transitioning economies, women from vulnerable populations usually benefit last.
For example, in the Phu Min farming community, in Vietnam, men often migrate to the cities for low-skilled work, but the money they earn to send back to their families tends to be small and inconsistent. This leaves many women in dire need.
Microfinance and microcredit strategies could be the answer, as IB Diploma Programme (DP) students at the United Nations International School Hanoi (UNIS Hanoi) have discovered.
Through a partnership with local charity Bloom Microventures, the students have created the Microfinance for Change service learning project to help make a difference locally, as well as learn what can be done on a global scale to help people in developing nations get out of extreme poverty.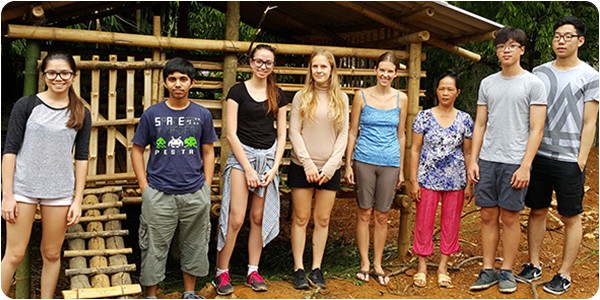 Microfinance and microcredit s are banking services provided to unemployed or low-income individuals or groups who have no other access to financial services.
Bloom Microventures uses revenues from tourism to provide non-collateral, low-interest small loans (approximately USD$100 to USD$300) to women farmers or women living in farming communities to help them start their own businesses, such as animal rearing, for sustainable income.
To date, 48 women in the Phu Min commune have received US$5,000 each academic year, thanks to the service project.
UNIS Hanoi's Head of Department for Individuals and Societies Donna Frose, who has overseen the project for the past three years, says: "We believe that by targeting our help to women, we are able to do the most good and provide the most change in that community. When you look at microfinance and microcredit practices around the world women tend to give back to their communities the most."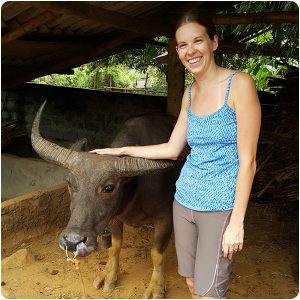 UNIS Hanoi's School Storyteller Akofa Wallace adds: "Microfinancing is a better solution than donations. It gives women control of their own lives, and deters dependency usually caused through giving donations."
Students also fundraise and buy local organic honey in bulk to sell to the UNIS Hanoi community. With the profits, the students boost the annual figure available for disbursement.
Frose says: "Students have learned empathy, organization, and marketing skills. They've also learned credit evaluations skills and an overall appreciation for different perspectives and that the world is complex and messy."
DP student Saloni Sharma says: "I have met with the women who were a part of this programme and they were in better conditions as a result of our programme. We were really able to help them provide a livelihood for their families and help their children go to school."
---
This article is part of a series of stories from IB World magazine that bring to life the wonderful initiatives undertaken by IB students and educators from around the globe. Follow these stories on Twitter @IBorganization #IBcommunitystories. Share your great stories and experiences: email editor@ibo.org.