Every year, more than 50,000 IB students compose an independent, research-based, 4,000-word essay on any topic of their choice as part of their Diploma Programme studies. Many students find that it prepares them well for the demands of university essay-writing, others discover new opportunities as a result of investigating a topic that they are, or become, passionate about. Here, Hannah Moreno tells us how her extended essay paved the way to securing her dream internship before she's even finished her diploma.    
By Hannah Moreno
During my junior year at International Academy (IA), I participated in a career mentorship enrichment programme. We spent three weekends exploring the entertainment industry in Detroit and talking about the investors who have been helping the city revive economically over the past decade. I was captivated by the economic challenges and revival of my hometown.
When the time came to choose my extended essay topic, I remembered how fascinated I was by Detroit's revival and chose to focus my extended essay with an economics perspective on Detroit, with a focus on one particular property investment company who was playing a big part in the city's revival.
To celebrate completing and submitting my essay, I sent my essay to the owner of the property investment company for his reference. To my surprise, not only did I receive an astonishingly positive response, but I was also offered a full-time internship for the summer!
Starting in May, I will work in Downtown Detroit every day alongside real-life financial analysts and forecasters.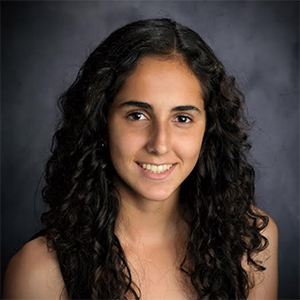 My extended essay provided me with a multitude of skills that will prepare me for my internship and other career opportunities beyond high school.
Through the months that I spent doing independent research, I learned how to search for reliable and relevant resources to find both primary and secondary data. I often struggled to find my data. This taught me how to work around obstacles by using resources that compensated for the data as effectively as possible.
These research skills will be incredibly useful during my internship, especially with one of my main tasks – to analyse loans and writing evaluative reports. My extended essay also taught me how to construct multifaceted arguments which I feel will be a handy skill while writing reports and constructing arguments for my evaluations.
As hard as the extended essay process was, I can't be more thankful that I went through it. Not only did I gain useful research skills, but I ended up with a dream internship that can open doors for me throughout the rest of my career.
To learn about the IB alumni network, visit ibo.org/alumni and read about our 50th anniversary featured graduates to see where other students have taken their studies and careers.