---
Proudly telling the world about #generationIB in our 50th anniversary year
---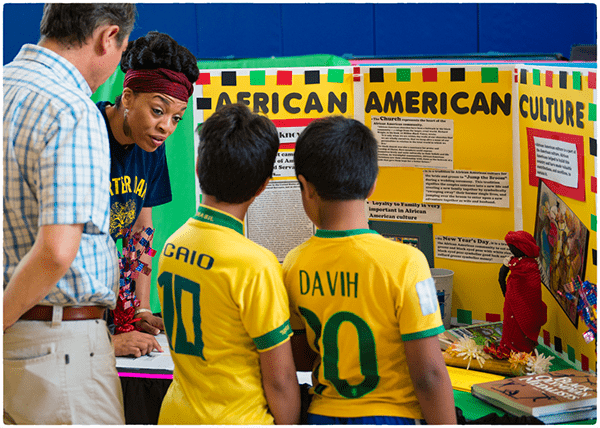 Family 'Cultural Day' engages the IB learner profile and demonstrates intercultural understanding and respect
Charter Oak International Academy, in West Hartford, Connecticut, is a highly diverse school community. Families speak 20 different mother tongue languages, including Spanish, Arabic, Hindi, Nepali, Portuguese and Vietnamese.
To celebrate this diversity, the school hosts an annual Cultural Day Celebration for the whole school community. Primary Years Programme (PYP) students get the chance to proudly share their cultural backgrounds.
This year's event was based on the Olympics because IB parent and event coordinator Lisa Yasuhara Scranton felt that the event links to the IB learner profile. "I noted a commonality between many of the IB learner profile attributes and the characteristics of what makes a strong Olympian. For example, they are risk takers, principled and balanced," she says.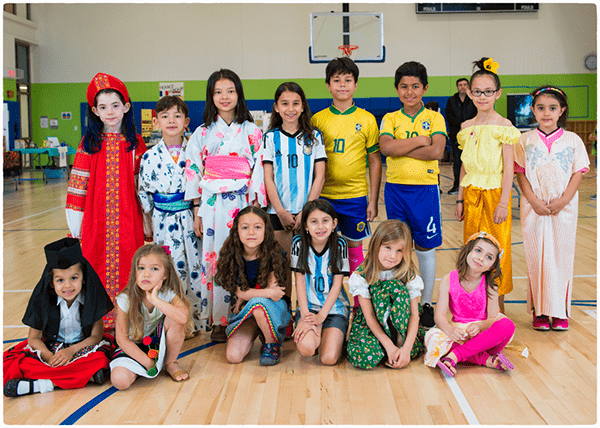 Families moved from country to country (table to table), observing cultural artifacts and books.
Students learned how to write their names in Greek, made Brazilian carnival masks, learned Hungarian and French, folded Japanese origami Samurai helmets and wrote numbers in Arabic.
There were IB learner profile spinners on every table. Each wedge of the spinner represented one of the five Olympic rings and an IB learner profile attribute.
Where the arrow landed, when spun, determined the method in which students would be challenged to interact and learn about that particular country. For example, landing on 'reflective' would mean discussing similarities and differences between their own culture and the culture presented.
"Instead of sporting events, students' brains were engaged with an IB learner profile-based discussion, questions and reflection," explains PYP Coordinator Kirsten Sanderson.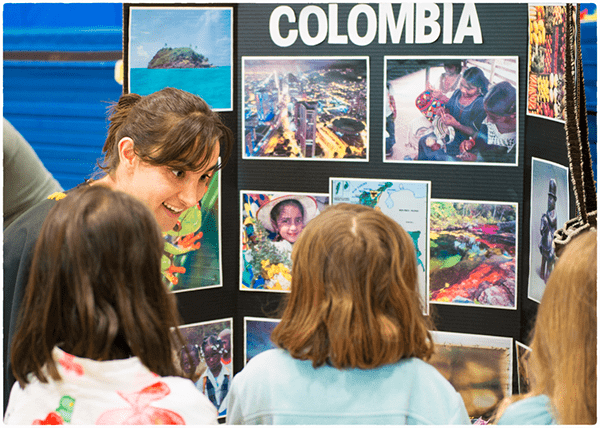 Cultural Day Celebration started with a simple discussion involving the school's Parent Teacher Organization six years ago. Parents wanted to create an event where the entire family could participate.
Themes over the years have included a "Race Around the World" where students received passports and solved clues related to different cultures in order to figure out what country they were to "travel" to next.
Yasuhara Scranton says: "Prior years included having students volunteering to be 'cultural communicators' by performing a short poem, song, dance or story directly related to their home culture or language."
"Instilling pride in their backgrounds at an early age felt like a great way to empower them to become global citizens of the future," adds Sanderson.
---
This article is part of a series of stories from IB World magazine that bring to life the wonderful initiatives undertaken by IB students and educators from around the globe. Follow these stories on Twitter @IBorganization #IBcommunitystories. Share your great stories and experiences: email editor@ibo.org.