Four DP students in Alabama win prestigious computer science prize for their water well mapping tool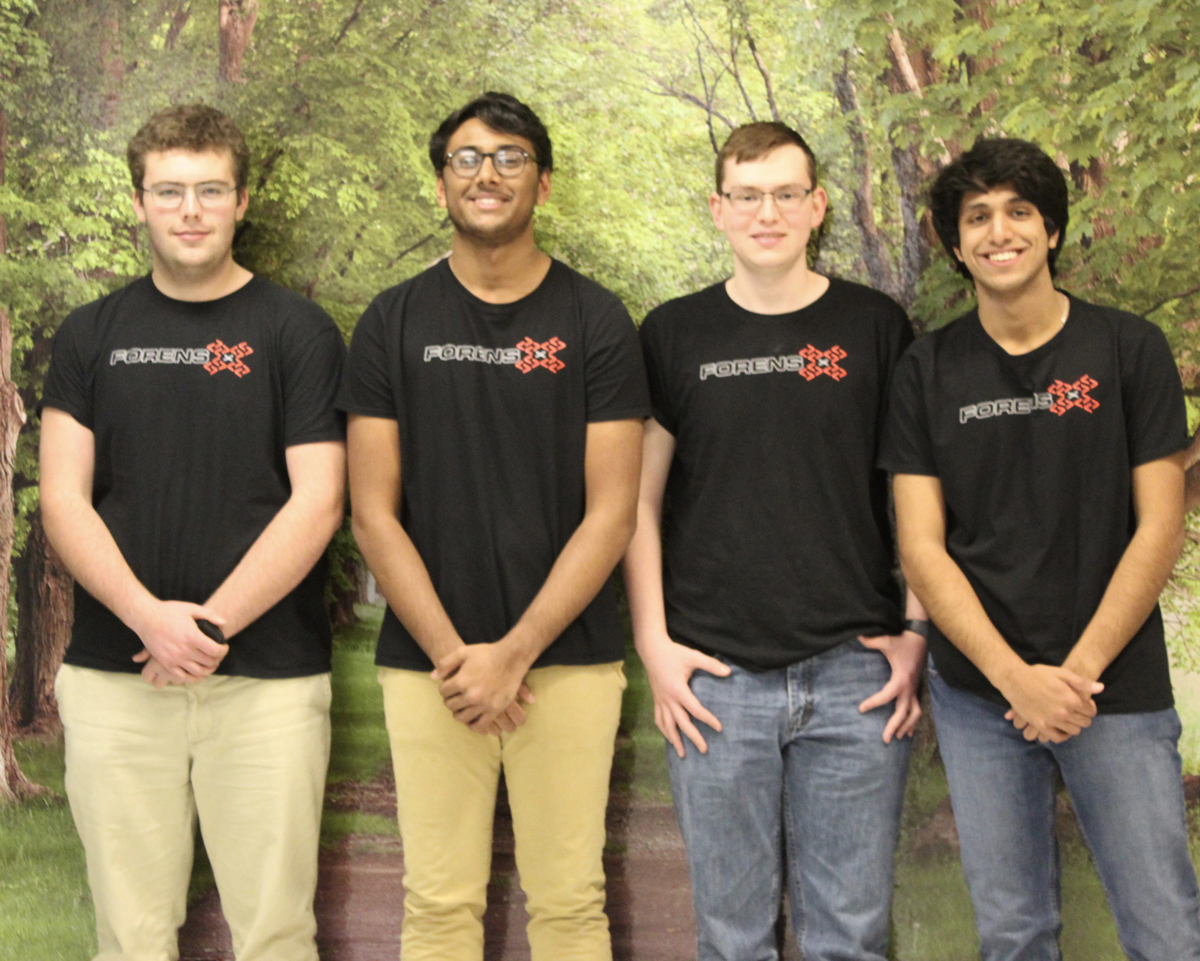 Tanzania is more than 7,000 miles away from Jefferson County International Baccalaureate School in Birmingham, Alabama, USA. But four keen young coders in the school's Diploma Programme (DP) have created an award-winning application (app) that could help make a real difference in a country where just half the population have access to clean water.
Cole McKee, Aniket Pant, Lonnie Webb and Viraj Kacker's Water Well Forecasting and Analysis App, which took top honours in Alabama's Sixth Congressional District's 2018 Congressional App Challenge, was a curiosity-driven project. According to Dr April Lufkin Miller, DP Coordinator at the school, the students "researched an issue and an area where the issue was particularly difficult, and then began problem solving. Their approach to this app and the problem they're addressing really embody the IB learner profile."
Tanzania became the students' focus, they say, when they learned of "the impending severity of its water distribution crisis. By 2020, its population is expected to exceed 62 million, with only 50% of Tanzanians having access to clean water. We saw an opportunity to help solve this problem by offering an automated decision-making tool to aid in the large-scale management of the country's water well infrastructure."
Utilizing machine learning technology, their app provides real-time information on 59,400 water wells across Tanzania. Moreover, they add, "the model is capable of forecasting the status of each water well at any given date."
Its audience, say the students, are those in charge of maintaining water wells. "It makes it easier for engineers to solve problems in water well locations before they occur. Additionally, the app will be provided publicly, meaning interested citizens have access to it, and it could potentially be used as a crowdsourcing platform for local repairs."
Commended on their Congressional App Challenge victory as "an impressive group of students with creativity and talent" by Alabama Congressman Gary Palmer, the foursome say the competition offered "an excellent way to explore our shared passion for computer programming."
Their IB education fed into the app development via "the STEM skills of computer programming, statistical modelling, data processing, data analysis and data visualization, and in the application of in-depth research and data-driven inquiries. We had experience with teamwork and long-term project management from our coursework, and our IB work helped us approach the problem of water shortages within a global context."
Four IB learner profile attributes played a key role, too, say the foursome. "We developed the 'thinker' trait in the methods of data analysis, visualisation, and the technologies we learned how to use in tandem. The 'inquirer' trait was developed via the inquiries we answered through our analysis. We acted as 'balanced' students by collectively developing a passion and interest outside of our school curriculum, and as 'communicators' through collaborative development as a team and in our workflow."
Looking ahead, say Cole, Aniket, Lonnie and Viraj, they plan to improve the app's user experience and ease of access, in the hope of making it a true game-changer for Tanzania. The app will soon be available as a web application.