Working in another school will remind you that are part of a special community
Attending conferences and workshops are great professional development tools for teachers. But, having the opportunity to visit and work in another IB World School, across the world, is an invaluable experience as Shelley Maximitch Johnston from Abbotsford Senior Secondary School, in Canada, found.
How it all began
Maximitch Johnston met Kim Sieminskie in 2012 when they volunteered at an IB World Student Conference in Vancouver, Canada. As they are both IB Diploma Programme (DP) French teachers, they had a lot in common and instantly clicked. They kept in touch.
At a second conference in Rotterdam in 2018, Sieminskie announced that she was moving to Dubai to teach at the Universal American School (UAS), and invited Maximitch Johnston to visit.
In less than 12 months, Maximitch Johnston was in Dubai. She visited the school for three days. It was during the time DP students were recording their French oral internal assessments.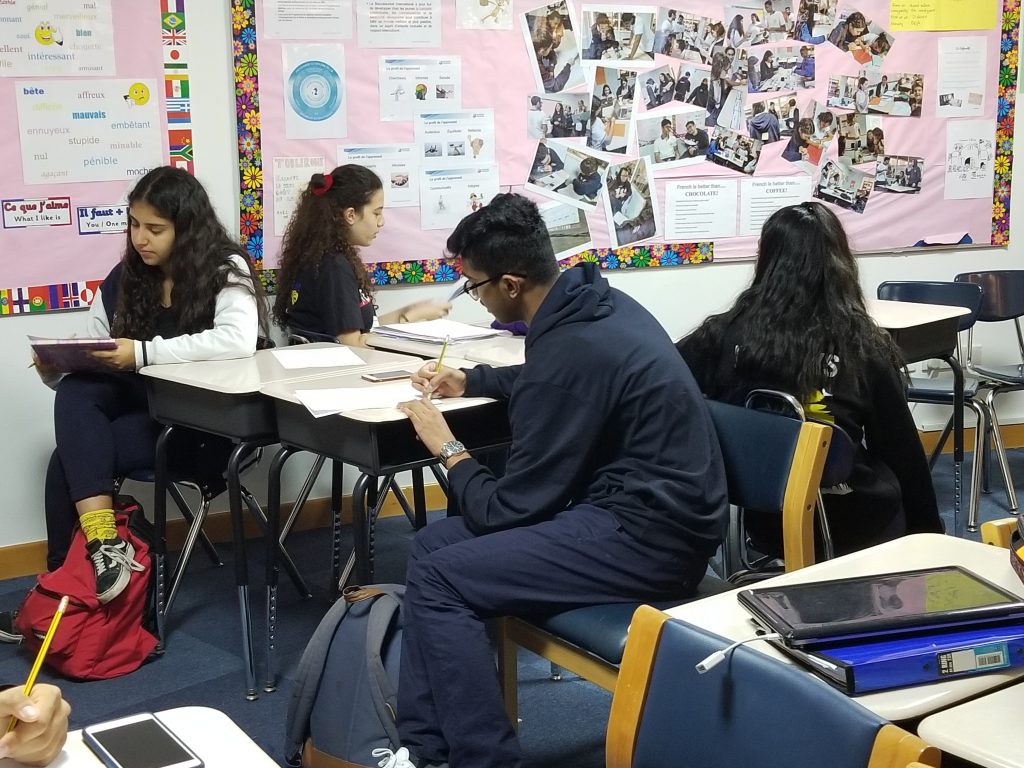 "We all speak the same IB lingo"
"I immediately felt at home," she explains. "I had just finished recording the oral assessments in Canada [for the May 2019 examinations] – just prior to leaving for Dubai – so the concerns; anxieties over the awarding of the marks and matching the criteria, etc., were still in my mind. But, upon arriving, I could not help but smile because everything that the IB French teachers were experiencing was exactly how I had been feeling, but one week later.
"I could immediately engage in educational conversation, because we all spoke the same IB lingo and teach the same curriculum. We share the same joys and anxieties over our students' results on their internal and external assessments.
"I could have been sitting in a classroom at Abbotsford Senior, having the identical conversations with colleagues."
Invaluable learning opportunities
DP students welcomed Maximitch Johnston. She was able to share the same strategies and tips for success as she had done with her own students for the upcoming examinations.
"Despite the fact that I was 11,747km from home, what I immediately noticed is that IB students are very much alike."
"I find real joy in discussing the IB, especially the DP, and working with and teaching French," she adds.
Maximitch Johnston found listening to the oral internal assessments and discussing the IB assessment criteria an invaluable professional development opportunity.
"It is through speaking with IB colleagues that you are able to interpret the meaning and have a better understanding of the IB criteria and assessment practices."
Sieminskie says: "Her insights as an examiner on the IB Language B papers 1 and 2 were especially helpful for me and my students."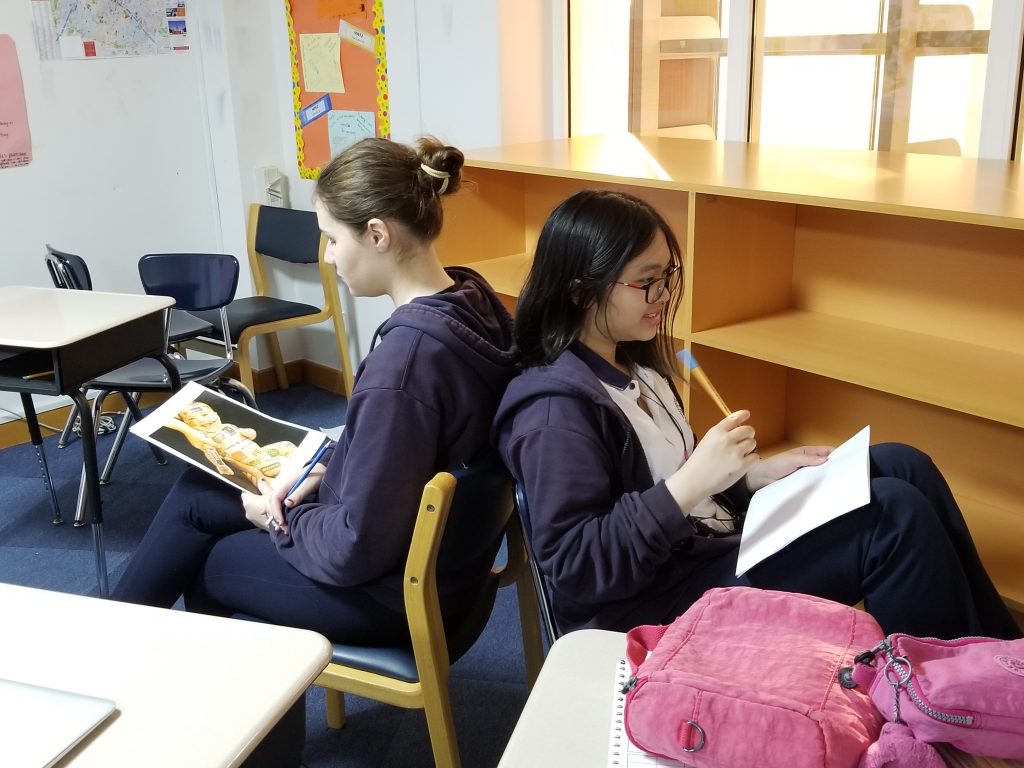 It's a small (IB) world
Unbeknownst to Maximitch Johnston, her former colleague Ole Bernard Sealey is the Director of UAS. "IB turned out to be a small world. Mr Sealey and I knew each other from when we both served on the Executive of the British Columbia Association of IB World Schools (BCAIBWS)," she says.
The BCAIBWS is a group of IB World schools that come together and provide mutual support and a forum for school collaboration.
As the Past Chair and the Conference Coordinator of the BCAIBWS Workshops, Maximitch Johnston has been lucky enough to visit numerous IB schools in the province of British Columbia over the years. She is also part of the IB Educator Network (IBEN).
"Any opportunity to visit an IB school, I will take it because the visits are always an outstanding professional development experience," she says.
Highlight of the trip
Maximitch Johnston says attending the UAS Spring Musical 2019 was "the perfect way to end the visit."
The student-led musical takes place every winter, and parents, staff and students are encouraged to attend. "The students' performance was engaging and entertaining," explains Maximitch Johnston.
"One of my favourite elements of UAS is that the school educates students from pre-kindergarten to Grade 12. As an educator, you are able to watch students blossom as they move through the grades.
"There is very much a sense of community at UAS. This opportunity was one of the best professional development activities that I have ever experienced."